All About Physiotherapy - 2021 Brain Injury Awareness Month
Online educational talk for brain injury awareness month about the role of physiotherapy after a brain injury.
About this event
Brain Injury Association of York Region is pleased to present All About Physiotherapy - 2021 Brain Injury Awareness Month
In Canada, June is Brain Injury Awareness Month. Each year national, provincial, and local associations run campaigns to increase awareness about the prevalence of brain injury; the obstacles that exist for those with brain injury; and the need for more services and support at all stages of recovery.
For 2021, the theme of Brain Injury Awareness Month is focused on raising awareness of brain injury in Canada - in other words, shining a light on this often invisible disability.
Each week, for the month of June, the Brain Injury Association of York Region will be showcasing a different aspect of recovery following a brain injury. Please join us for one, some, or all!
--
Please join Hoong Phang, Registered Physiotherapist and Managing Director of Propel Physiotherapy, as he discusses the role of physiotherapy after a brain injury.
--
The following are topics that will be addressed during the presentation:
- the importance of physiotherapy and exercise prescription and dosage to a person's recovery, after sustaining a traumatic brain injury
- take-home, actionable items that are meant for all education and exposure levels
- common symptomology associated with brain injury
- possible interventions to help with persisting issues
- the benefits of movement and exercise and how a little can go a long way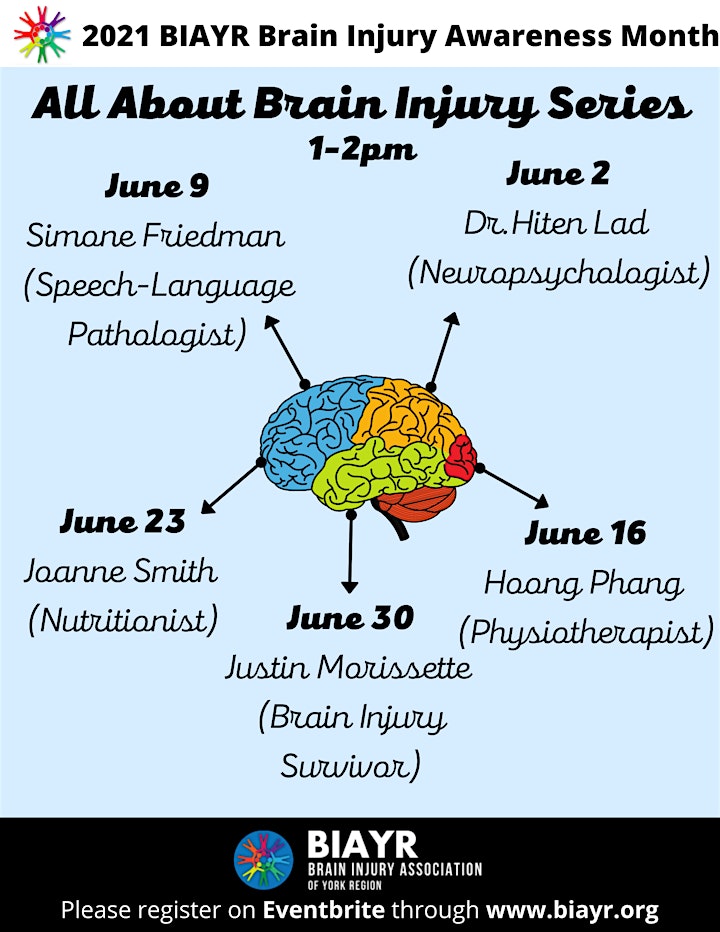 About Hoong Phang
Hoong Phang believes that every person is capable of improving their current physical situation. He is passionate about developing unique strategies through critical analysis and assessment to help his clients achieve their personal goals. This client-centered approach helps to guide his physiotherapy practice. He is consistently fine-tuning his clients' sessions and discovering new ways to access their goals despite physical or mental barriers.
His experience in varsity sports, and working as a research assistant alongside physiotherapists at McMaster University gave him a close look at the role rehabilitation experts play in improving the lives of people with injuries and disabilities. Those experiences shaped his perspective on the importance of health-related quality of life. It also helped him to choose his career path.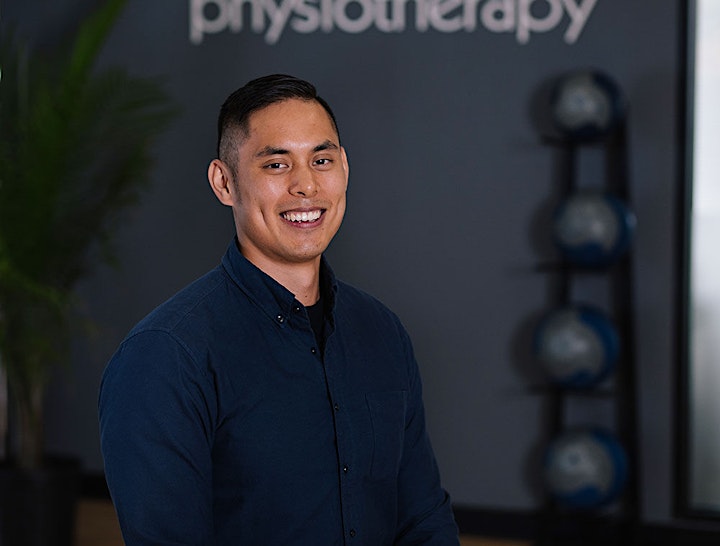 Organizer of All About Physiotherapy - 2021 Brain Injury Awareness Month