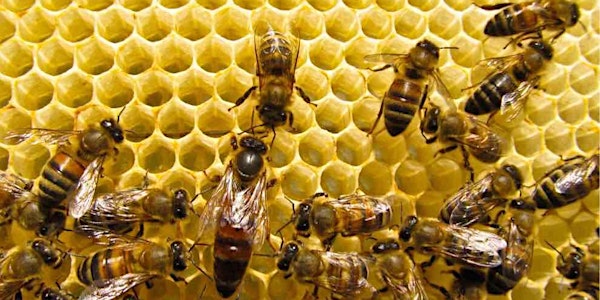 All-Ages Workshop: The Wonders of Beeswax with Alvéole
Join us for a beeswax candle-making workshop hosted by Alvéole Urban Beekeeping!
When and where
Location
Esker Foundation 1011, 9th Ave SE Calgary, AB T2G 0H7 Canada
About this event
Esker invites you to join us in learning about the Wonders of Beeswax with Alvéole Urban Beekeeping.
Did you know that Esker has a beehive on our building's roof? And the hexagonal planters behind our building are specially-designed with honey bee-friendly flowers!
Honey bees are famous for their sweet honey, but there are more products from the hive to discover. In this hour-long artisanal workshop you will experience the wonders of beeswax hands-on. Guided by Esker's beekeeper, Denny Lee Townsend, you will learn the rich history of beeswax, and participate in the centuries-old process of creating hand-crafted beeswax candles. Make a one-of-a-kind gift for your friends and family for the holiday season!
Image: Courtesy of Alvéole
All ages and skill levels are welcome including children and youth; young people under the age of 18 must be accompanied by an adult. All attendees must be registered.
Respect and Inclusion
By registering for this Program you agree to co-create, in collaboration with Esker Staff, Artists and Volunteers, an atmosphere of mutual inclusion and respect for all persons. This includes speaking, acting and behaving in a way that is absent of violence, harassment, racism, intimidation, bullying or discrimination of any kind regardless of, and not limited to gender, sexual orientation, race, ethnicity, culture, age and ability. This includes in online/digital forums.
Should you require any support, or have any questions, please reach out to: programs@eskerfoundation.com