Description
The 2018 Ontario Provincial Election is right around the corner!
Do you have questions for the Candidates of the Markham—Stouffville Riding about their plan for Ontario? Meet your Candidates, have your voice heard, and ask the questions that matter to you!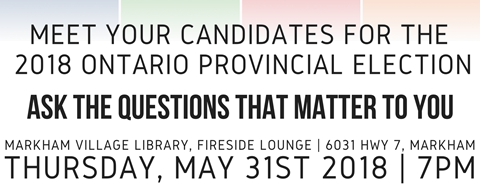 What is an All Candidates Meeting?
All Candidates Meetings are central to the democratic process. These meetings establish connections between candidates and residents; allow voters to make informed decisions on election-day; give candidates the opportunity to present their platforms on issues that matter to residents; and give residents the opportunity to raise issues that they feel need to be addressed by the successful candidate.
Candidates for Markham-Stouffville Riding: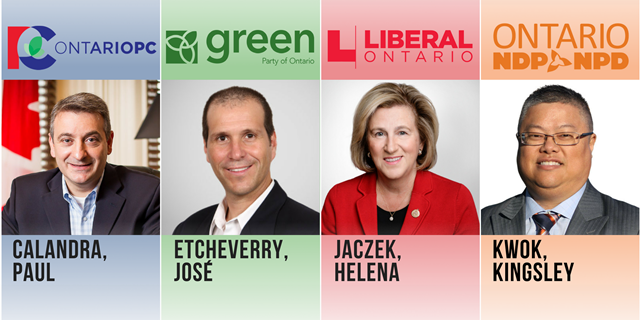 ↘LEARN MORE ↘LEARN MORE ↘LEARN MORE ↘LEARN MORE