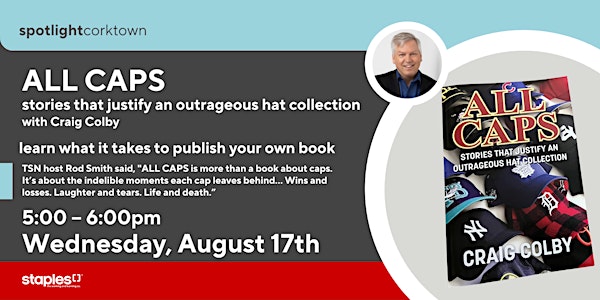 ALL CAPS: Stories That Justify an Outrageous Hat Collection
Get Inspired by Your Stuff and Learn What It Takes to Publish Your Own Book.
When and where
Location
Staples Studio Corktown Coworking Space 517 Richmond Street East Toronto, ON M5A 2W7 Canada
About this event
Get a signed copy of the new book ALL CAPS: Stories That Justify an Outrageous Hat Collection by Craig Colby.
Olympic Gold Medalist Adam Kreek calls the book "a heart-touching story of resilience".
TSN host Rod Smith said, "ALL CAPS is more than a book about caps. It's about the indelible moments each cap leaves behind… Wins and losses. Laughter and tears. Life and death."
Bring your favourite hat to the event.
The best hat story wins a copy of ALL CAPS.
The runner-up hat story wins an ALL CAPS cap.
In this session, you will learn:
How to turn an object into a story.
How to use your story as branding.
The basics of writing and publishing a book.

#AuthorBookSigning #ALLCAPSBook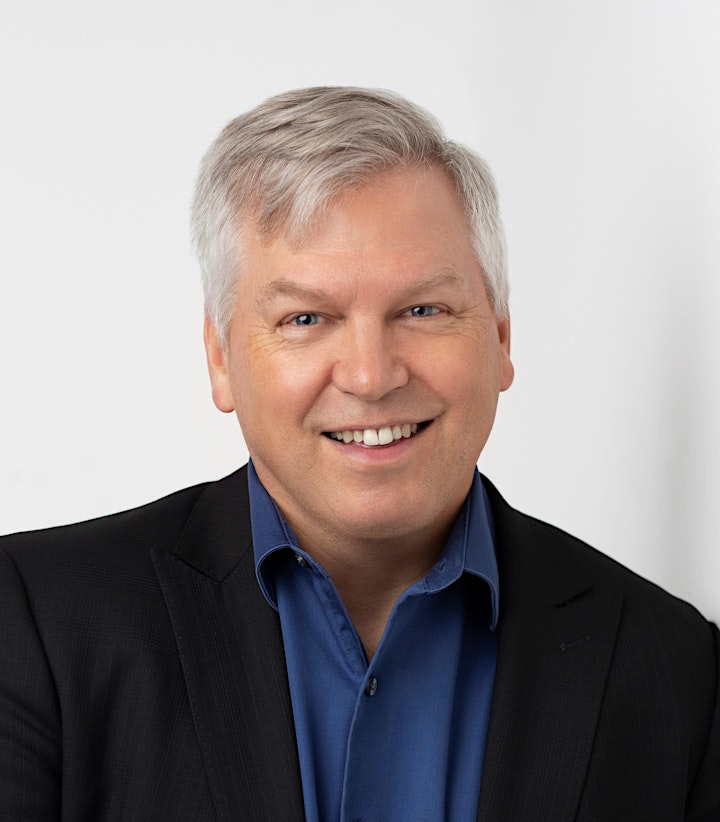 About Craig,
Craig Colby is an executive producer, writer, and director who has been making highly rated television programs, seen around the world, for 30 years. His work has received awards and nominations in documentary, lifestyle, and live production covering topics as varied as science, nature, sports, family life, music, arts, and history. Craig has been an early leader in HD, 3D, and 4K production. He was the Executive Producer of Love Nature at Blue Ant Media for 3 years and the Director of Production at High Fidelity HDTV/Blue Ant Media for 8 years. Craig spent more than ten years at Discovery Channel Canada producing the highest-rated Canadian program and the highest-rated series in the channel's history to that point. Prior to Discovery Channel, he was at The Sports Network for 6 years. Craig emphasizes creativity, solid storytelling, and leading-edge technology to bring great viewing experiences to large audiences. Craig is currently the owner of colbyvision, a video production, storytelling company providing expertise to broadcasters, production companies, and businesses. He is also the author of ALL CAPS: Stories That Justify and Outrageous Hat Collection.
Website: colbyvision.net/
LinkedIn: linkedin.com/in/craig-colby-1225683/
Facebook: facebook.com/craig.colby
Instagram: instagram.com/craigcolby6/