Description
The 2017 All-Island Entrepreneurial Summit is proudly being hosted by the Young Entrepreneurs Society of Victoria to encourage business across the entire island!

Come for an amazing day of learning and networking! YES is thrilled to connect businesses and entrepreneurs to experts and each other, so that the relationships that allow us do business together can begin to form.

Breakfast, lunch, and a mixer at the end of the day are all included.
Keynote Topics
1. The Power of SEO, and the Value of Being a Part of a Network and Having a Great Reputation – Reese Richards
2. Taking the Leap into Starting Your Own Business – John Close
3. What Every Entrepreneur, Business Owner, and Salesperson Ought to Know About Law of Attraction its' Impact on Their Business and Sales – Michael Losier
You may not be aware of it, but a very powerful force is at work in your life. It's called the Law of Attraction and right now it is attracting people, clients, situations, and relationships into your life—not all of them good!
In this training seminar, expert Law of Attraction trainer, author and former Oprah & Friends radio host, Michael Losier, teaches you how to apply the Law of Attraction to your advantage so you can use Law of Attraction deliberately to attract more ideal customers, clients, opportunities, and resources for a successful business.
4. Top 10 Tips to My Business Success – Rebekah Hutchison
5. Creating Business Collaboration Across the Island – Alistair MacGregor
MP Alistair MacGregor will talk specifically about creating opportunities for more business collaboration to happen across the island and what they are working on to help support All-Island business that transcends the Malahat Divide.
6. The Power of Presentation – Rosemarie Barnes
When you are in business, every word you say counts either for you or against you.
Every individual, whether seller, buyer, connector, or thought leader, stands to benefit from presenting themselves and their businesses eloquently, potently, and charismatically.
At the All-Island Entrepreneurial Summit on April 28, 2017 at Arbutus Ridge Golf Course in Cobble Hill on Vancouver Island Rosemarie Barnes will lead entrepreneurs through powerful:
- Elevator pitch techniques.
- the fundamentals for creating potent influential presentations.
- the basis of leadership communications.
Join us for an amazing day of learning and networking as the Young Entrepreneurs Society connects businesses and entrepreneurs to experts and each other.
Keynote Speakers
John Close – owner of Lush Eco Lawns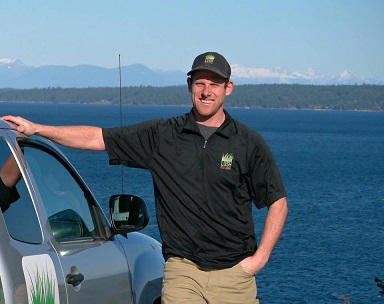 John's Lush Eco Lawns & Gardens Ltd is a multi award winning, chemical free, professional lawn and garden company that offers total property care and maintenance since 2009.
When he is not building his business he loves to use his communication skills to motivate other budding businessowners and inspire the next generation towards entrepreneurship and adventure.
Michael Losier – author of the best-selling book Law of Attraction: The Science of Attracting More of What You Want and Less of What You Don't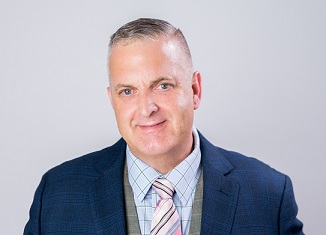 Michael Losier (Low-zee-eh) lives in beautiful Victoria, BC.
He is the author of the best-selling books Law of Attraction: The Science of Attracting More of What You Want and Less of What You Don't, published in 37 languages with over 2.1 million copies sold.
Michael caught the attention of Oprah Winfrey, who interviewed him four times on her Soul Series™ radio show on Sirius/XM satellite radio. Michael went on to enjoy a year-long run hosting his own radio show on Oprah & Friends™ radio.
Michael is so passionate about teaching that he travels the world sharing his insight into Law of Attraction, delivering keynote and training seminars every year.
He host a weekly LIVE Facebook live show, with over 1.8 million views, he has delivered this show for over 3 years.
His 3rd book, Your Life's Purpose is being released June 6th.
Rosemarie Barnes – certified speaking coach, international best-selling author and owner of Confident Stages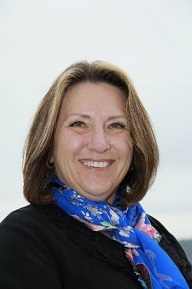 Rosemarie Barnes is an international public speaker, an international best-selling author, a certified speaking coach, and a professional book narrator, holding degrees in Drama, Music, and Education. Through her company, Confident Stages, she offers presentations on bridging the generation gaps in 21st century business. As a presentation coach, Rosemarie works with content and its organization, presentation and delivery, and vocal skills, in order that speakers may most powerfully connect with their audiences. Whether speaking, coaching, or narrating, Rosemarie's ultimate mission is to guide others to Spark, Speak, and Hear their Brilliance.
Rebekah Hutchison – co-owner of Liquid Capital West Coast Financing Corp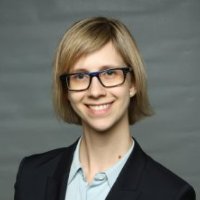 Rebekah Hutchison is the co-owner of Liquid Capital West Coast Financing Corp., a boutique trade finance company that provides working capital for SMEs and middle market companies. She and her company specialize in using secured-lending tools to help businesses grow and get to the next level.
In addition to her experience in finance and underwriting, Rebekah has a background in business, operations management, project management, written and visual communications, entrepreneurship and investing. She holds a diploma in journalism and photojournalism.
Reese Richards – Partner / Marketing Strategist of VictoriaHomes Media Ltd.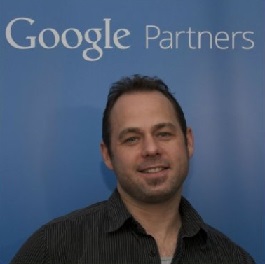 Reese Richards has been marketing and selling online since 2005 when he (self) published his first book while living, traveling and doing business in Taiwan - a book about the benefits of the mangosteen fruit. It was the ease of selling 5,000 copies of that first book that got him hooked on internet marketing. He is a systems and processes guy who is consistently looking for a better way to do things.

Reese manages all of VictoriaHomes.com's online marketing initiatives including social media marketing, Adwords PPC, Facebook PPC, lead generation, email marketing and search engine optimization.
Alistair MacGregor – Member of Parliament for the new riding of Cowichan—Malahat—Langford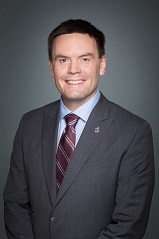 Alistair MacGregor was elected in 2015 as Member of Parliament for the new riding of Cowichan—Malahat—Langford.
He entered Parliament with a track-record of fighting for Vancouver Island families. As a long-time staffer to retiring MP Jean Crowder, he worked tirelessly to connect with local residents, listen to their concerns and advance their priorities. As an MP, he has been fighting for increased support for local businesses – in particular in calling for tax relief for small and medium businesses, supporting the repeal of unfair regulation that limits small family business transfers, and attempting to reverse the increased taxes on credit unions which hampers their ability to lend to small businesses and entrepreneurs.
A 27-year resident of Cowichan Valley, Alistair has volunteered with local citizen group One Cowichan and is a long-time shareholder in community-supported agriculture. As a two-year board member of Cowichan Green Community Society, Alistair helped promote environmental sustainability and increased food security.
Alistair previously worked as a tree-planting supervisor and a millworker. He holds a BA from the University of Victoria and an MA from Royal Roads University.
Alistair and his wife are proud parents to young twin daughters. They live on a small farm where they enjoy growing fruit and vegetables and raising sheep and chickens.
Special Thanks to: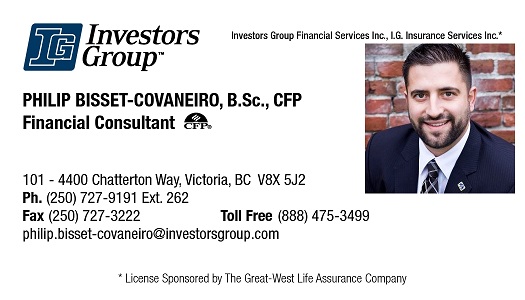 Sponsorship Opportunities
We would like to encourage potential sponsors for the event, with the ability for businesses to set up displays at the event, as well as sponsors for the lunch, keynote speakers and so on ranging from $300 to $1,500. Please contact admin@victoriayesgroup.com or (250) 882-2200 for more details.