All My Relations: Our Collective Way Forward
Description
We are excited that you are excited!

Click here to see the 2017 AMR Agenda!
Themes:

Where we are at?
What's Not Working & Why?
Competency, Skills & Tomorrow
Topics:
Indigenous Languages & Culture
Education, Environment
Missing and Murdered Indigenous Women & Girls
Using The Declaration as a Call to Action
Accountability: An Elders Teaching
Indigenous Youth Leading Philanthropy
New Research


---
We're excited to welcome you to the 2017 All My Relations Gathering on Unceded Algonquin Territory, Ottawa-Gatineau!
The theme of the All My Relations Gathering: Our Collective Way Forward is water. Together, we value the symbiotic relationship water has within the natural world, it symbolizes the nature of our relationships as it collectively moves forward along valleys and creeks, often creating new streams along its journey.
With The Philanthropic Community's Declaration of Action as guide, to promote an environement that engages people in the work of reconciliation.
We Will:
Learn & Remember
Understand & Acknowledge
Participate & Act
This gathering will create a space where foundations, not-for-profit organizations, and Indigenous peoples can connect with one another and gain access to new research, innovation, and training related to the Indigenous Philanthropic sector in Canada.
---
The National Thought Table on Reconciliation
On Wednesday, May 10, thought leaders from across Canada will gather for a roundtable discussion on reconciliation within a Canadian multicultural context.
The National Thought Table on Reconciliation is part of the 2017 AMR in collaboration with Reconciliation Canada and The Community Foundations of Canada.

Tickets are FREE but limited
Claim your ticket today!
---
Travel Codes:
Porter Airlines [2017 AMR] Conference Code: ALLMYR
Air Canada [2017 AMR] Conference Code: QNMHJEX1
---
Book your hotel guest room now or Call 1 866 488 7888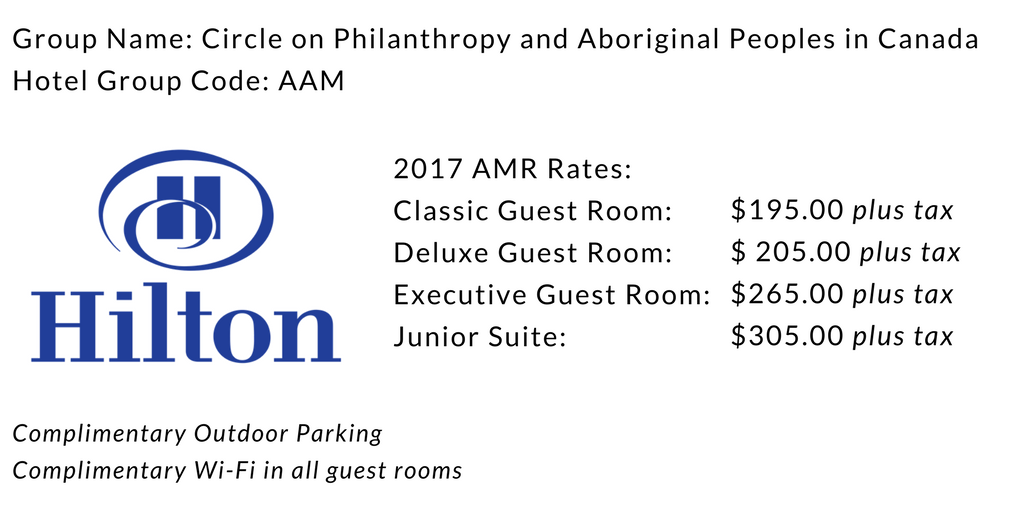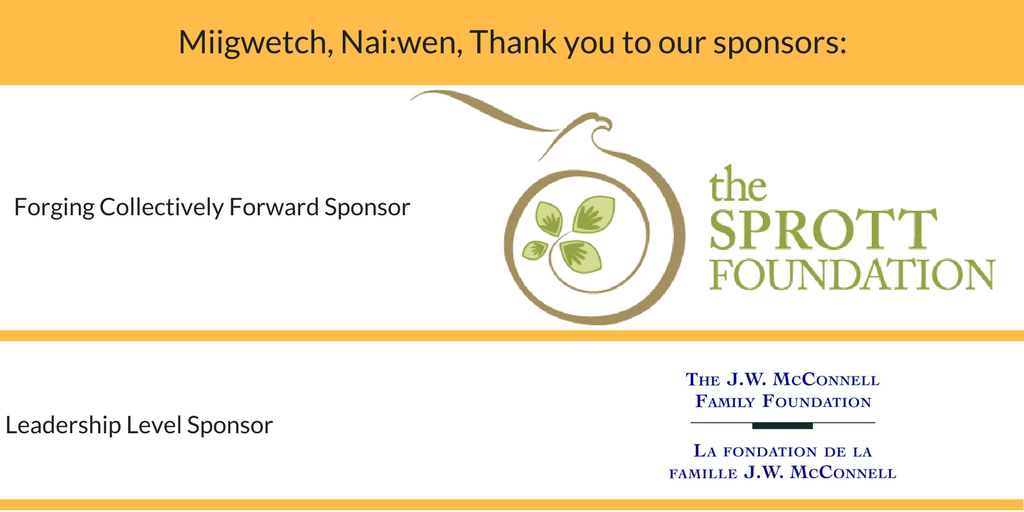 Click here for sponsorship opportunities for this years All My Relations Gathering.

The Circle's events are non-solicitation events.