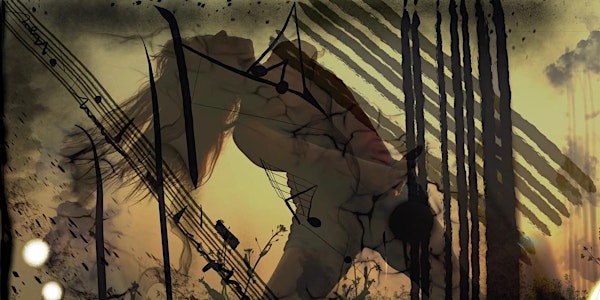 allies and friends
This mixed bill fuses poetry and movement for an evening of intimate and insightful performances.
When and where
Location
The Citadel - Ross Centre for Dance 304 Parliament St Toronto, ON M5A 3A4 Canada
Refund Policy
Contact the organizer to request a refund.
About this event
ALLIES AND FRIENDS
TONGUES ENTWINED: WHERE BLACK ARTS MEETS SUFISM
MAY 26-27, 2023
8PM @ THE CITADEL
Citadel + Compagnie is thrilled to have our presenter-in-residence back for their three-part performance series Allies and Friends
Sina Bathiae is a composer, Santur player based in Toronto, Canada is known for his unique style and approach toward Persian contemporary music. His hypnotic performances have garnered him fans from across the globe. He will be performing with dance artist Tina Bararian who is an award-winning dancer, performer and acrobat.
Pamela Mordecai is a Jamaican-Canadian who writes poetry, fiction and drama. She was once actively involved in dance and theatre, attending the Eddie Thomas Dance Workshop in Jamaica and performing with several theatre groups including Noel Vaz's "New Theatre Company" and Carey Robinson's "WestIndian Players". She will perform with a dancer to be determined by December 2022 to poems from Mordecai's "De Book of Mary".
The collective's artists will perform excerpts from its 'Covid Creations: Shorts for a Summer of Disruption' which will feature Ana Groppler with Bradyen Cairns, Jilla Cato, Shannon Litzenberger and Kevin A. Ormsby. These are a number of short pieces that address the importance of disruption as a vehicle for social and artistic transformation invoking Black Lives Matter and self-care.
Citadel + Compagnie has lifted its masking and COVID-19 policies, in accordance with the Government of Ontario's recommendations. Patrons and users of the building will no longer be required to wear a mask indoors or to provide proof of vaccination.
Wearing a mask is a personal choice. C+C respects the decision of those individuals who continue to wear a mask while in public.
You should continue to wear a mask if:
you feel it is right for you
you are at high risk for severe illness
you are recovering from COVID-19 or have symptoms of COVID-19
you are a close contact of someone with COVID-19 or symptoms of COVID-19