The Mississauga Festival of Trees is a new multi day event celebrating the joy of the winter season.
About this event
POSTPONED UNTIL SPRING, 2022
Due to the coronavirus (COVID-19) pandemic, The Ally Loves Pajamas: Family PJ Party Organizing Committee has made the very difficult decision to postpone the Ally Loves Pajamas: Family PJ Party at the Mississauga Festival of Trees until 2022. The decision to postpone this event was a tough one, but necessary to ensure the health and safety of everyone involved. While it is with a heavy heart that we have postponed this Sunday's Family PJ Party, we are dedicated to organizing this event, and will continue working towards a new date in 2022.
______
Do you LOVE staying in your pajamas? Ally certainly does! She could stay in them all day long.
Put on your pajamas and come join our Family PJ Party and celebrate the official book launch of Ally Loves Pajamas. Meet local author and illustrator, Christina and Paul Somers, and even Ally herself, the inspiration for the book! View a live performance of Ally Celebrates Pajamas, and step inside set designs that capture pages from the book for an interactive experience. Enjoy a sing-a-long and story time session; participate in a Colouring Pajama Design Contest for your chance to win prizes. Receive a digital copy of Ally Loves Pajamas, some fun book swag, and a chance to preorder a signed hardcover edition.
Bring the whole family, arrive in your comfiest PJs, and celebrate the release of Christina & Paul Somers' new children's book, Ally Loves Pajamas. Snacks and beverages will be available for purchase. Please note that this is not a food allergy free event.
Event Hours:
Sunday, 1:30-3:30pm
For this event, copies of Ally Loves Pajamas will be available at a discounted rate of $16. Christina and Paul Somers will also donate $3 from every book sold at this event back to The Creative Hub 1352 to support their community initiatives. Books pre-ordered will have personal autographs signed by the author and illustrator. Regular retail price of $18.
FAQs
What can I expect?
This event is a family-friendly way to celebrate some winter cheer in your comfiest clothing.
The Mississauga Festival of Trees runs from December 9th to 19th. The festival celebrates the joy of the winter season, showcasing displays of seasonal lights, contemporary tree and wood pile art installations, artisan and culinary markets, entertainment and workshops, at the beautiful, historic venue of the Small Arms Inspection Building. Learn more here, full calendar of events available here.
Do I need my proof of vaccination against COVID-19 to enter the event?
In accordance with municipal and provincial guidelines, Proof of Vaccination is required prior to entering the venue as well as offering information for contact tracing. Don't forget your Vaccine Passport and ID matching the name on your proof of vaccination. Children under 12 will not be required to present Proof of Vaccination. Masks covering your nose and mouth must be worn at all times while indoors, except for when eating or drinking in designated areas.
Is there an age restriction on the event?
The book is targeted at children 4-7 years of age, but all are welcome to attend. All children must be accompanied by an adult (18+).
What are my transport/parking options getting to the event?
The Small Arms Inspection Building is located at 1352 Lakeshore Road East, on the south side, at Dixie Road. There is plenty of free car parking available on the site and in the area.
What can/can't I bring to the event?
Wear your favourite pajamas and any plush toys you sleep with. Please do not bring alcohol or outside food to the event. Snacks will be available for purchase during the event.
Is my ticket transferrable?
No, this event is one-time only.
Are any profits made going to a good cause?
Mississauga Festival of Trees is presented by CreativeHub1352 (formerly the Small Arms Society), an incorporated non-profit organization (Charitable Status #: 848778866RR0001). Our goal is to celebrate creativity and to continue our role in helping to define and promote the community vision for this important space. All proceeds go to support community arts, heritage and environmental programs.
This Festival is run by volunteers with financial support from our wonderful sponsors. We have done our utmost to keep the costs down and your ticket price low. Please buy a ticket and bring your friends, too!
Are ticket sales and space limited?
While the Small Arms Inspection Building is a large space, capacity constraints and COVID regulations mean that only a limited number of tickets will be made available for this event. We urge you to buy now to avoid disappointment! Tickets will not be available at the door for this event. All guests must purchase their tickets in advance online. If you need assistance, please contact us through Eventbrite or at info@creativehub1352.ca.
Is the Mississauga Festival of Trees accessible?
Yes. The main exhibition space and all public facilities are barrier-free and include gender neutral washrooms.
As in any private or public building, it is a smoke-free and vape-free environment.
Please note that this is not an Allergen-free event/venue.
How can I further support your group/ Can I become a Solidarity Member of CreativeHub1352?
We rely on your support for initiatives like the Mississauga Festival of Trees and other programs, including In Situ The Lost Museum, the Lakeview Farmers' Market, Mississauga Summer Art Series and the many workshops and education programs we deliver each year. Our collective efforts are all about engaging the community and building cultural capacity in Mississauga. We are about innovation and diversity, creativity and accessibility. Our website tells our story. Consider purchasing a membership, becoming a volunteer, making a donation or exploring your creative side with CreativeHub1352.
Contact us
Visit our website at www.creativehub1352.ca or email us at info@creativehub1352.ca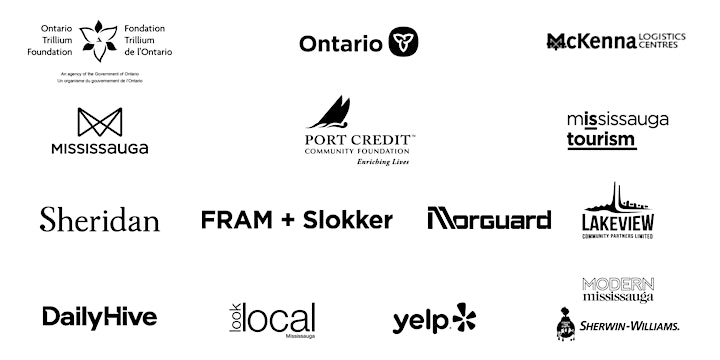 Organizer of Ally Loves Pajamas: Family PJ Party
CreativeHub1352 is the new face for well-established not-for-profit group Small Arms Society, which was instrumental in the salvation and reimagining of the historic Small Arms Inspection Building. Our objective is to create an innovative hub for developing arts, heritage and environmental initiatives for all residents of Mississauga. In 2021, we will host the InSitu Multi-Arts Festival - Lost Museum, Mississauga's first-ever Craft Beer Festival, the weekly Lakeview Farmers' Market, Summer Arts Workshops, Community Environmental Projects, and the new Mississauga Tree Festival.
If you have visited our amazing venue before, welcome back! If this is your first visit, you will love this place and the great vibes it continues to bring to our community!