Description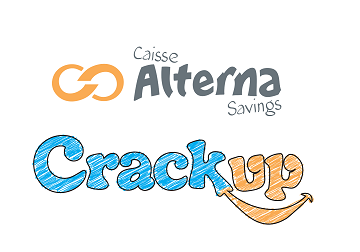 The Queen Bee Cabaret is an eclectic evening of solid gold fun including some of Canada's finest female variety acts and comedians. Guaranteed to tickle your funny bone, amuse and inspire this night of comedic spectacle includes: Canadian Comedy Award Winning Jokester DeAnne Smith, Charismatic Singer/Songwriter Mélanie Brulée, Merry Making Sketch Comedy Duo The Sue's, "Julie Andrews Gone Wild" Trickster Christel Bartelse & Slapstick Dynamic Duo Les Boneheads. Queen Bee Cabaret is currated and hosted by award-winning comedian & dazzling ringmaster Rachelle Elie.
Quotes from past Cabarets:
_"Your show makes me think of a fusion of genres...you are the jesters of nowaday, the morale-boosting entertainers we need in the weird world which is ours."_
Daniel Pokorn, Certified Translator, ATIO
_"Fantastic show! I haven't laughed so much in a long while. Thank you for an inspiring performance."_
Michael Bedard, World Renowned Artist
_"You are Absolutely Fab!!! Been to your recent three Cabarets and keep on laughing. I've recommended it to several friends..."_
Geila Bar-David, Founder of the Resilient Aging Circle.
TICKETS: $20 (receive a bonus $10 play coupon from OLG at the Event)
Presented by