Description
Am I Ready to be an Entrepreneur?
More free time. No limits to what you can earn. Wake up when you want. Travel where you want when you want. There are SO many reasons people pursue Entrepreneurship, and there are even MORE reasons why a majority fail within their first year. In this session, we'll talk about the 5 key ingredients you need BEFORE making the leap to increase the chances of success with your business venture. HINT: None of them are a business plan!
In this session, you will:
Access information to help make a definitive decision as to whether Entrepreneurs is the path for you right now.

Know where to access resources to help continue to develop an idea you have and ensure its in demand in the market.

Meet other people just like you looking to make this leap and build your own community to support each other.
---
About Bob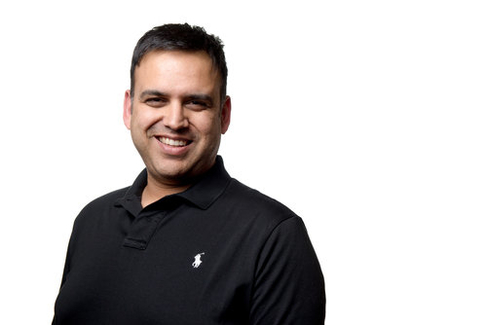 Bob Minhas
Founder - Entrepreneur House
We teach you how to #CreateYourOwnEconomy
Bob Minhas discovered entrepreneurship out of necessity but quickly fell in love with the creativity and freedom that came with starting his own business. After launching various business ventures, Bob set his sights on helping the next wave of entrepreneurs take ideas and launch them into full fledge businesses. To date Bob has helped over 500 entrepreneurs through one-on-one coaching, workshops and speaking engagements. When he's not coaching entrepreneurs Bob can be found supporting initiatives and projects around mental health such as 2018's TEDxNewmarket, centering on his yoga mat and enjoying life as a father of three.
info@entrepreneurhouse.ca
http://www.entrepreneurhouse.ca
https://www.facebook.com/theehouseonline/
https://www.twitter.com/theehouseonline
https://www.linkedin.com/company/9399956
https://www.instagram.com/theehouseonline
https://www.pinterest.com/theehouseonline
https://www.youtube.com/channel/UCN24IOo389cIw2xvAXT723w?
---
What is Spotlight?
We know that staying up to date on today's big ideas and tomorrow's big trends is a job in and of itself.
As the world's first working, learning and growing store – we are excited to introducing Spotlight: a new community gathering and learning space. Spotlight will engage communities with knowledgeable experts to both inspire, inform, motivate and educate.
Spotlight is a space accessible to persons that use mobility devices. We encourage people from all backgrounds to participate in our public programming