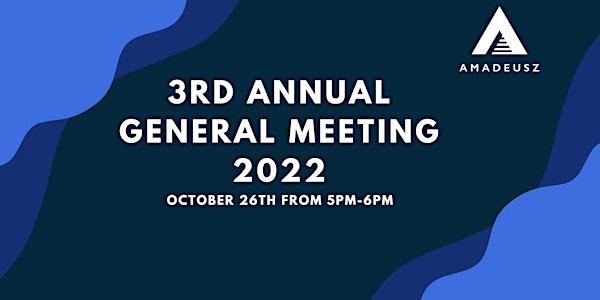 Amadeusz Annual General Meeting
Amadeusz is holding their third annual general meeting on October 26th, 2022 from 5:00pm to 6:00pm.
About this event
Amadeusz is a charitable organization that supports young people who are incarcerated to create positive change in their lives through access to education, community programs and supports, mentorship and exceptional care.
Join us as we share updates on our programs, services, research, and more at our third Annual General Meeting! The AGM will feature a special guest who will share their experience accessing Amadeusz programs and services.
Zoom link will be sent to all who RSVP!