The Ambassadors Night is to celebrate MAX's achievements and bring together the various supporters and sponsors of MAX.
About this event
The Ambassadors Night is an evening designed to catch up with what MAX has been up to and network (through virtual breakout rooms) with the various supporters of MAX such as sponsors, award and scholarship winners, advisory board members and more.
The theme for this evening will be "Abroad and at Home: How Leaders are Moving us Forward". Moderated Dr. Ruby Alvi, we will be joined by esteemed panelists from various fields:
Goldy Hyder, President & CEO of Business Council of Canada
Dr. Rand Askalan, Pediatric Neurologist
Dr. Omolade Saliu, Executive Data Scientist & Delivery Executive
Dr. Abdu Sharkawy, Infectious Disease Specialist
Kofi Achampong, Principal Lawyer & Government Relations Advisor
Our moderator for the evening will be Dr. Ruby Alvi, Family Doctor.
In addition we will also be joined by two of our scholarship winners.
The winners for our MAX 2021 awards will be presented at this event.
Event Agenda:
7:00 - 7:05 pm– Welcome
7:05 - 7:15 pm – Opening Remarks from Aazar Zafar (MAX Founder)
7:15 - 7:25 pm – Brief Talk from Scholarship Winners
7:25 - 8:15 pm – Panel
8:15 - 8:35 pm – Q & A
8:35 - 8:55 pm – Awards Presentation
8:55 - 9:00 pm – Conclusion
9:00 pm onwards - Networking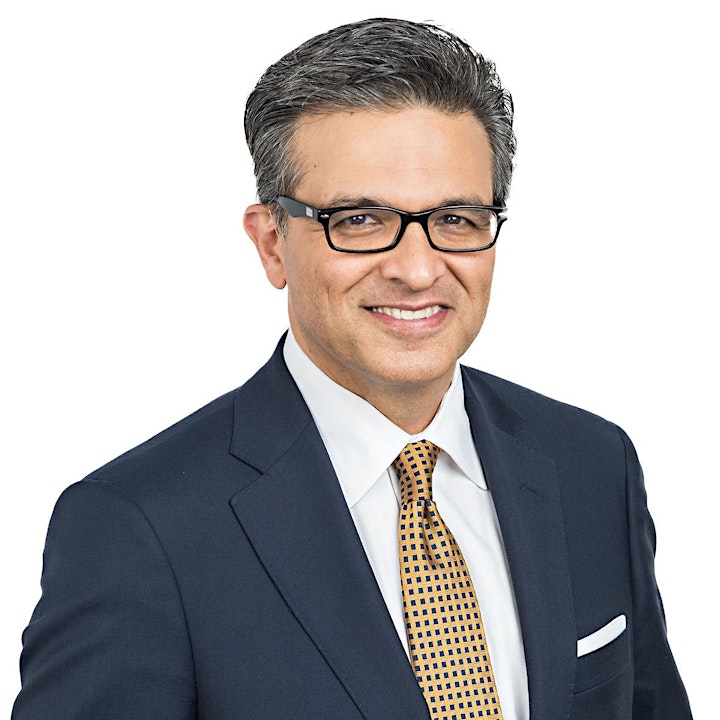 Goldy Hyder is President and CEO of the Business Council of Canada, a non-partisan association composed of the chief executives and entrepreneurs of more than 150 leading Canadian companies. Previously he was President & CEO of Hill+Knowlton Strategies (Canada). Earlier in his career he served as director of policy and chief of staff to The Right Honourable Joe Clark, former prime minister and leader of the then federal Progressive Conservative Party.
Mr. Hyder serves in many charitable and non-profit organizations, including as chair of the Asia Pacific Foundation of Canada's Asia Business Leaders Advisory Council and as board member of the Business + Higher Education Roundtable. He is a regular commentator in the Canadian media on business, politics and public policy. In 2013 he received the Queen's Diamond Jubilee Medal in recognition of his contributions to Canada.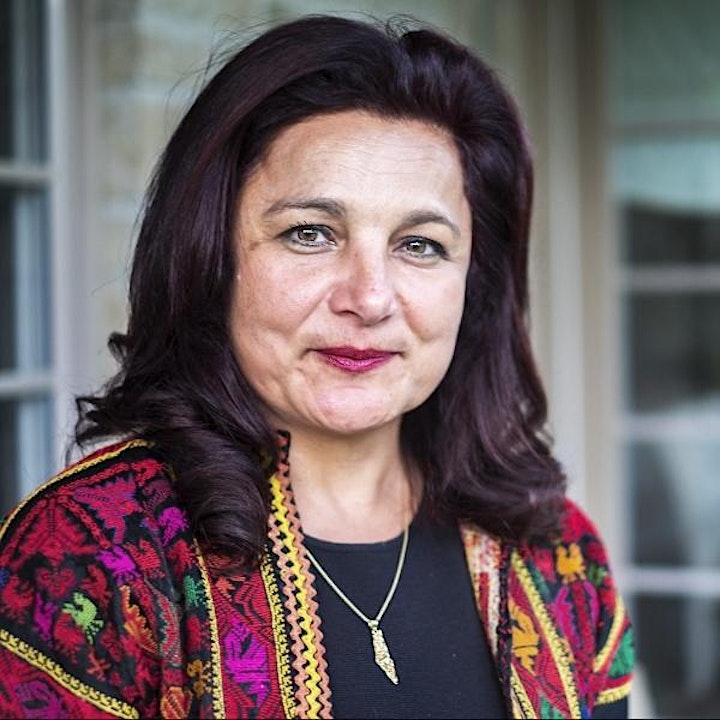 Dr. Rand Askalan, is a Pediatric Neurologist and a Neuroscientist with extensive experience combining scientific/ clinical research, medical training and clinical practice with graduate level organizational management and leadership education. She devoted her career to care for children with neurological disorders such as epilepsy and stroke. She has demonstrated commitment to bringing excellence in child health care and has a proven ability in applying her breadth and depth of experience to create, develop and sustain programs and initiatives that improve outcomes for children exposed to extraordinary challenges.
Dr. Askalan is Founder and CEO of Palestinian Center of Excellence for Brain Development (Takween), Neurology Consultant for 10 years at The Hospital for Sick Children-Toronto, Canada, and a Pediatric Stroke specialist. She has published more that 40 papers in basic and clinical research and founded the Palestinian Healthy Child Fellowship Program in Toronto, Canada to train Palestinian pediatricians in pediatric subspecialties.
Dr. Omolade Saliu is an Executive Data Scientist & the Head of Data Science at IBM Canada's Artificial Intelligence & Advanced Analytics Practice. He leads a team of Data Scientists, Data and Machine Learning Engineers across Canada to deliver innovative and enterprise scale AI solutions.
He has over 20 years of cross-sector consulting and research experience in providing thought leadership and delivering innovative AI & machine Learning and optimization solutions. He leads the IBM's AI-at-Scale offering development in Canada. Dr. Saliu holds six (6) US patents and has two patents pending resulting from his work on the application of AI/ML to complex industry problems.
He is the author of numerous publications in international journals, conferences, and books and was featured in the Alberta Oil Magazine discussing the application of AI & ML in Energy & Mining. Omolade is an IBM certified Data Scientist Thought Leader.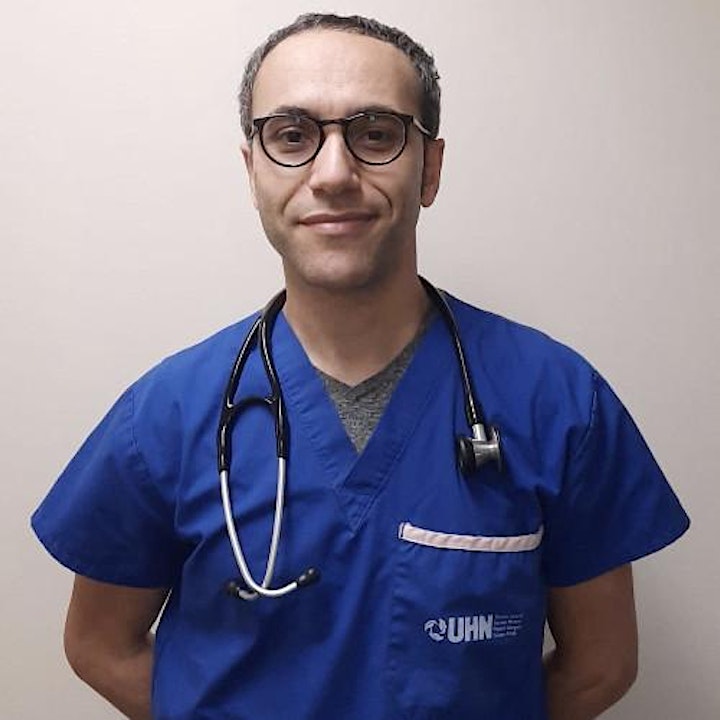 Dr. Abdu Sharkawy is an Assistant Professor of Medicine at the University of Toronto and an Infectious Diseases Specialist at the University Health Network. With a career spanning over twenty years, he has been on the front lines working at several inner city hospitals and in some of the poorest slums around the world, while being exposed to HIV-AIDS, Hepatitis, TB, SARS and Measles.
From the outset of the Covid-19 Pandemic, Dr. Sharkawy has been one of the key authorities educating the public about the Covid-19 pandemic on a global stage. He serves as CTV's lead Infectious Diseases analyst and has appeared on media outlets around the world including BBC News, Al-Jazeera and ABC News.
Dr. Sharkawy has accumulated numerous awards for his teaching, mentorship and career guidance of medical students and resident trainees. He has been involved in numerous charitable and non-governmental organizations including Doctors without Borders, Amnesty International and the United Way and is a passionate advocate for multiple social justice and equity causes.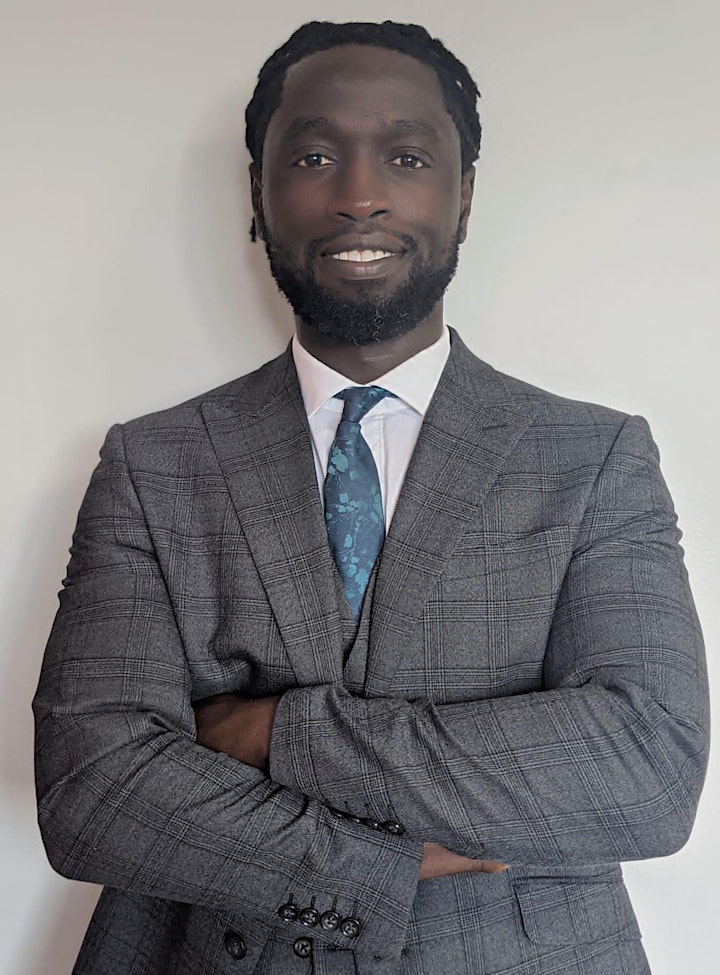 Kofi Achampong is a lawyer and public affairs professional with a passion for leveraging the power of law and politics to address socio-economic exclusion, vulnerability and economic marginalization. Between 2012-2018 he worked as a Senior Policy and Stakeholder Relations Advisor to various Ontario provincial cabinet ministers under the leadership of former Premiers Dalton McGinty and Kathleen Wynne, where he was lead Minister's Advisor on consumer protection reforms, procurement and strategies to address predatory lending. Since then, and over the past 3 years, he has maintained an interdisciplinary legal and government relations practice that has allowed him to assist individuals, institutions, businesses and associations with various equity and justice-seeking objectives. Kofi has also been consulted by various federal ministries and institutions, including the Prime Minister's Office, on strategies to address discrimination and obtain value for money on policy and grant-making decisions. He is currently a Board member of Youth Employment Services, the Canadian Muslim Lawyer's Association and the Black Muslim Initiative.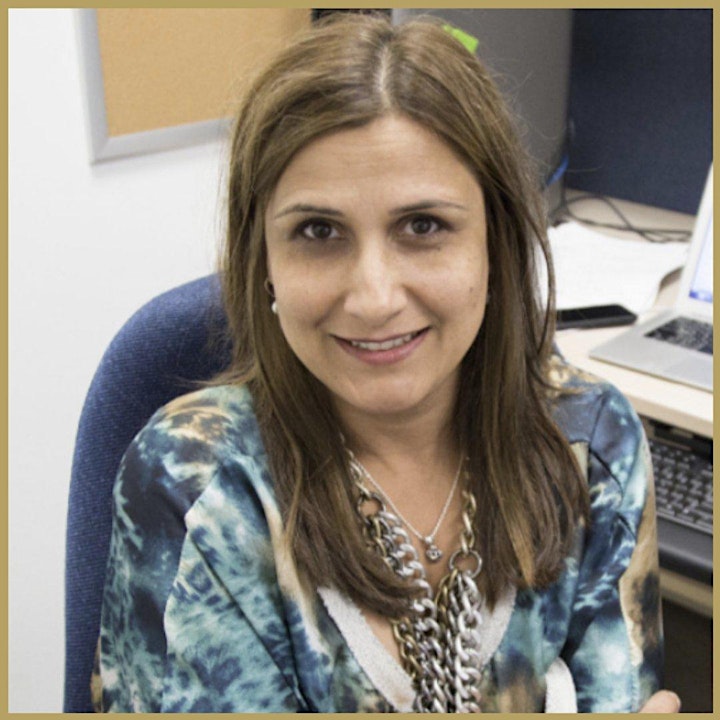 Dr. Ruby Alvi is a Family Physician, Undergrad Site Director at Trillium & Pre-clerkship Director at UofT's Dept. of Family and Community Medicine.
Organizer of Ambassadors Night | Abroad and at Home: How Leaders are Moving us Forward