Description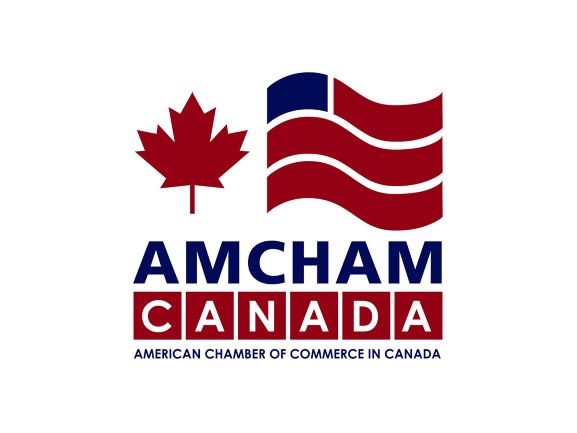 On May 16th, 2019 you will have an opportunity to participate with The American Chamber of Commerce in Canada to host a full day of passion for perseverance and success.
Partnered together The Canada Texas Chamber of Commerce and The American Chamber of Commerce in Canada are hosting a condensed Conference starting in the afternoon to the early evening. It will be packed full of Subject Matter Experts (SMEs) speaking on: What matters today; What you need for the Future; What Move Next?

Flying in are SMEs from Houston and Dallas; hear from them and partners on what you need to do and where to start. Come and meet with successful companies who have gone cross-border and flourished. Hear and share experiences with your peers in multiple industries.
Hosted at the grand Ranchmens Club on the Calgary Beltline.
Day:
11:30am – Doors Open- Guest are able to meet with Speakers and Guest of Honor.
12:15pm – Lunch begins- An elegant hand selected buffet lunch will be available.
12:30pm – Opening Remarks- Words from our AmCham President and introductions by Executive Director
12:40pm – Cross Border Access- A word from the US Consulates Office
12:50pm- Strategic Partners- A look at strategies and resources that may help lead to your success in the United States.
1:10pm- International Speakers- Look closer into Texas markets, resources and strategies.
1:30pm– Conference Break- Guests and speakers will convene in the grand hall for sweet delights and refreshments; drinks and specialty beverages will be available for purchase.
2:00pm-3:30pm- Panel Program- Hear from SMEs on their thoughts in todays cross-border accessibility. Brought to you by The Canada Texas Chamber of Commerce. Hear how to expand your business operations into Texas. Take advantage of a robust marketplace from a tax, legal, supply chain, banking, space leasing, immigration law and travel perspective.
3:30-5:00pm- Conference Breaks to allow those to catch up on work, café will be open to hold one on ones or network. Or those looking for a break can enjoy the beautiful grounds of the Lougheed House or near by shops. Ranchmens offer free underground parking for attendees to come and go.
Evening:
5:00pm- Doors to private cocktail lounge opens
5:30pm- Opening Remarks
5:40pm- Summary on the Day
6:00pm- Open Table: Hot topic of the day with Q&A
6:30pm- Closing Remarks, Sponsor Recognition, Guest of Honor
6:40pm- Champagne Toast and Reception
8:00pm- Attendees are encouraged to break off and enjoy the city, taxis waiting and promotional specials at local restaurants will be provided.

Speaking & Content on our Panel:
US business formation and transaction law aspects - Doug McCullough McCullough Sudan Law Houston
Canadian business & tax law considerations - Dan Jankovic, Blakes Law Calgary
Banking, treasury, currency and other cross-border aspects - Brian Enzler, BMO Dallas
US tax planning and benefits for Canadian companies - Tobias JW McFaul, Weinstein Spira Houston
Office and real estate leasing incentives - Noah Kruger, Savills Studley Houston
Supply chain management crossing borders - Jim Mochulsky, Cole International Calgary US Immigration law and visa considerations- Kenneth Harder, Dunbar Harder Law Houston