AMEQ Visite Industrielle GECKO-ALLIANCE

Friday, 23 January 2015 from 8:00 AM to 11:45 AM (EST)
Event Details
vendredi 23 janvier 2015:
GECKO ALLIANCE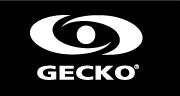 Membres -partenaires AMEQ- Dirigeants cadres - Gestionnaires opération-production-développement commercial.
L'AMEQ en collaboration avecGECKO ALLIANCE vous offre la possibilité de visiter leur entreprise. Cette visite et rencontre se déroulera en compagnie des gestionnaires de Gecko Alliance.
 Contribuer à la qualité et la pertinence des échanges; faites parvenir vos questions, interrogations à l'avance à notre hôteGECKO ALLIANCE:  alepage@geckoal.com OU ameq@ameq.org
 Place Limitées:

Quand ?  23 JANVIER 2015

Pour qui ? Dirigeants impliqués dans l'innovation, la commercialisation, directeurs des opérations de production ainsi que R&D

Combien ? Membres 25$ / 

Lieu ? GECKO ALLIANCE, 450 Rue des Canetons, Québec, QC G2E 5W6, Canada
Objectif:
1.Obtenir une meilleure compréhension de cet acteur membre de l'AMEQ
2. Obtenir une vision d'installations modernes.
3. Permettre un réseautage et des échanges entre manufacturiers.
ODJ. Déroulement:  Détails à confirmer

8h15    Accueil et présentation des participants
8h30    Mot de bienvenue et présentation de Gecko Alliance
8h45    L'ouverture d'une usine Gecko au Mexique  (Mexique-101, approvisionnement, production, logistique, équipe de transfert)
10h30   Visite guidée de la production
11h30   Mot de la fin  
Énoncé de mission GECKO ALLIANCE
Gecko Alliance est une entreprise fabriquant des contrôles électroniques, des systèmes d'assainissement, des pompes ainsi que des accessoires pour spas, bains et bains tourbillon. Que ce soit pour contrôler, chauffer, propulser ou illuminer, Gecko Alliance saura vous combler.
Nos priorités sont d'offrir des produits sécuritaires et fiables tout en répondant aux besoins spécifiques de nos clients. Une amélioration continue de nos produits ainsi qu'une innovation constante dans l'industrie des spas, bains et bains tourbillon, constitue notre source de motivation.
Pour toutes questions n'hésitez pas à contacter François Paradis Directeur de l'AMEQ: ameq@ameq.org / 418-563-9164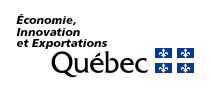 Au plaisir de vous y rencontrer
Cordialement
François Paradis
Directeur des opérations

418-559-9394 Les inscriptions se font à travers le site Eventbrite ou en contactant M.François Paradis au 418 563-9164
Have questions about AMEQ Visite Industrielle GECKO-ALLIANCE?
Contact AMEQ
Attendee List
Sort by:

Date

|

First Name

|

Last Name
When & Where
450 Rue des Canetons,
Québec, QC G2E 5W6
Canada

Friday, 23 January 2015 from 8:00 AM to 11:45 AM (EST)
Add to my calendar
Organizer
L'AMEQ a pour mission de garantir la représentativité de l'industrie de l'électronique dans la grande région de Québec et d'intervenir dans les dossiers qui la concernent. 
Elle s'assure également de la fidélité de ses membres en leur offrant des services appropriés à leurs besoins et favorise le réseautage entre les membres grâce à des activités tout au long de l'année.
Elle veille à la formation continue de ses membres, fait la promotion des meilleures pratiques de gestion et se préoccupe de la relève issue des institutions d'enseignement.
AMEQ Visite Industrielle GECKO-ALLIANCE