America Where Art Thou? - A discussion with US Senator Paul Strauss
Description
America Where Art Thou?
Making sense of the impact of current US politics on US-Canadian relations and international relations
Since the election of Donald Trump as the president of the United State, the relationship between Canada and its southern neighbour has experienced some tumultuous times. From trade agreements to NATO, the two governments are not seeing eye to eye on several matters related to bilateral and international relations. Many Canadians are struggling to understand the current relationship with our traditional ally. Will the bonds between Canada and the United States be permanently impacted by the current divergence of opinions or is this phase simply temporary?
More generally, Canadians interested in international affairs are trying to make sense of the Trump administration approach to foreign affairs and want to understand whether the US President's foreign policy will have a long-term impact on the global stage.
As the elected US Senator from the District of Columbia, Paul Strauss is a non-voting representative to the US Congress. Senator Paul Strauss will give us some answers. Although Senator Strauss' work focuses predominantly on advocating for the representation of DC citizens, as a member of the Unrepresented Nations and Peoples Organization he has taken a stand on various human rights issues (democratic principles, freedom of expression, climate change) and as a US Senator is well-placed to give us a good understanding of the current environment in the US.
Join the CIC Montreal and the Chaire Raoul Dandurand at UQAM on 25 April at 5pm for a discussion with Senator Paul Strauss. The discussion will be moderated by Christophe Cloutier-Roy, academic fellow at the Chaire Raoul Dandurand.
REGISTRATION IS MANDATORY AND DONATIONS ARE HIGHLY ENCOURAGED
BIO
Paul Strauss is currently serving his fourth term as United States Senator from the District of Columbia. As a non-voting representative to the US Senate, Strauss advocates at the US Senate and the US House of Representatives on behalf of the citizens of DC in their attempt to gain full Federal representation, self-determination, and eventually admittance to the union as the nation's 51st state.
Prior to being elected Senator in 1996, Paul served in several locally elected government positions. The Senator has worked as a Legislative Assistant to the D.C. Council's Committee on Consumer and Regulatory Affairs, and as a Union Organizer for Hotel and Restaurant Employee's Local 25. He has been an adjunct professor of Political Science at the American University Department of Government.
He was President of the Northwest Youth Alliance, Inc., a nonprofit organization that provides job opportunities to D.C. youth. Paul has a bachelor's degree from American University School of Government and Public Administration, and a Juris Doctorate from A.U.'s Washington College of Law.
In 2015, Senator Strauss appeared before a panel of the UNPO (The Unrepresented Nations and Peoples Organization), an international, nonviolent, and democratic membership organization, where he successfully petitioned to have the District of Columbia become the only North American member of that international body.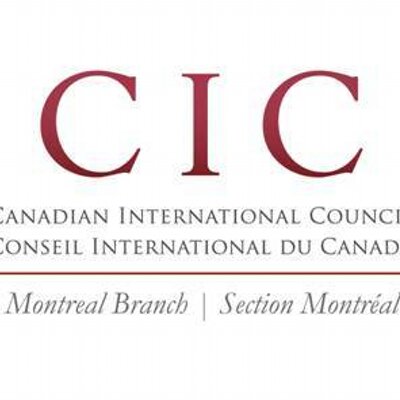 Organizer of America Where Art Thou? - A discussion with US Senator Paul Strauss
The Canadian International Council (CIC) is Canada's foreign relations council. It is an independent, non-partisan membership organization and think tank dedicated to advancing constructive dialogue on Canada's place in the world and providing an incubator for innovative ideas on how to address the world's most pressing problems.