Event Information
Location
Entrepreneurs Point
117 Peter Street
2nd Floor (Unit 202-203)
Toronto, ON M5V 1X1
Canada
Refund Policy
Refunds up to 1 day before event
Description
Amorvita's UNNETWORKING: No Ordinary Networking Event
UnNetworking events deliver a different and effective networking experience. No more wasting your precious time. Attend to meet the right people, make the right connections and obtain the right resources. We educate entrepreneurs on hot business topics and hone your networking skills. Enjoy a fun environment and join a community that lasts long after we wrap-up!
This Month's Expert Panel: Why Storytelling Will Continue To Be The Go-To Marketing Strategy In 2018
Tickets: $15 in advance and $20 at the door
6:30 PM...Registration and Open Networking
UNNETWORKING INCLUDES...
---
Keynote JENNIFER BEALE: "UNNETWORKING: Save Time and Money + Increase Your Effectiveness"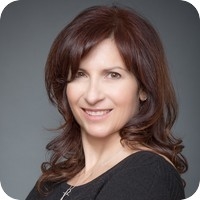 ---
Guest Speaker DAMIAN REID: "Turbocharge Your Environment: 5 Ways to Increase Freedom and Productivity
"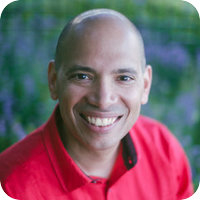 Damian Reid is an entrepreneur freedom mentor/coach and professional international speaker. He is quickly earning a reputation as The Entrepreneur's Emergency Room Doctor by producing significant breakthroughs in his clients' business and personal lives.
Damian is the Amazon international bestselling author of "Cure 'Entrepreneurialitis': 52 Ways To Earn The FREEDOM You Deserve." His greatest passion is making a difference with entrepreneurs. He believes they are the most courageous people on the planet.
---
EXPERT PANEL: "Why STORYTELLING Will Continue to be the Go-to Marketing Strategy in 2018"
PANELISTS: Kay Layne, President of Kayambi Media and Training, Tricia Belmonte, Owner of LikeUS Communications, Bryan Bolan, Corporate Filmmaker, Video Consultant/Trainor at Bolan Creative and Kim McLaughlin, Social Media Strategist at Lyra Communications
The core competency in building value now is not operations, not data -- it's storytelling. It's painting a really compelling vision for markets, then making progress against it every day. You can't be an effective CEO today without being an effective communicator and storyteller.
---
SPEED HELPING
Networking continues to be one of the most powerful tools to create and sustain successful relationships.
In a recent global survey undertaken by the Harvard Business Review, "95% of participants said that face-to-face meetings are a key factor in successfully building and maintaining long-term relationships," and, "79% said that in-person meetings are the most effective way to meet new clients to sell business."
In today's fast-paced digital world, the ability to effectively run networking events that maximize time and create effective connections is critical.
The average 90-minute networking event with 50 participants will generate about 50 new connections but a Speed Helping event produces 300+ new connections in the same time period, which is 600% more performance!
The organized structure of Speed Helping Events ensures you maximize the quantity of new connections, as well as the quality of new connections.
---
Thank You to Our Event Partner: ENTREPRENEURS POINT
Date and Time
Location
Entrepreneurs Point
117 Peter Street
2nd Floor (Unit 202-203)
Toronto, ON M5V 1X1
Canada
Refund Policy
Refunds up to 1 day before event