Event Information
Location
Entrepreneurs Point
117 Peter Street
2nd Floor (Unit 202-203)
Toronto, ON M5V 1X1
Canada
Refund Policy
Refunds up to 1 day before event
Description
Amorvita's UNNETWORKING: No Ordinary Networking Event
UnNetworking events deliver a different and effective networking experience. No more wasting your precious time. Attend to meet the right people, make the right connections and obtain the right resources. We educate entrepreneurs on hot business topics and hone your networking skills. Enjoy a fun environment and join a community that lasts long after we wrap-up!
This Month's Expert Panel: Why Storytelling Will Continue To Be The Go-To Marketing Strategy In 2018
Tickets: $15 in advance and $20 at the door
6:30 PM...Registration and Open Networking
UNNETWORKING INCLUDES...
---
Keynote JENNIFER BEALE: "UNNETWORKING: Save Time and Money + Increase Your Effectiveness"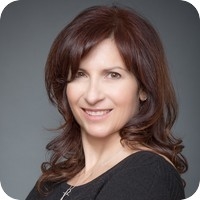 ---
Guest Speaker ROBIN LEE KENNEDY: "
The Missing Piece to Getting What You Want
"
A mindset and leadership coach, Robin helps entrepreneurs tap into their natural talents and leverage the power of the mind to create richer and happier lives. Limiting beliefs transform into inspiring actions that move her clients forward.
Since vacations reduce stress, increase productivity and boost creativity, Robin also offers membership in a discount travel club to friends, colleagues and clients
According to research conducted by psychologists at New York University, using vision boards and affirmations have a negative impact that can KILL your results.
But, it's not all bad news.
Those practices merely need some minor tweaks.
In this fast-paced session you'll learn how to maximize the effectiveness of these practices so that your results will SOAR.
---
EXPERT PANEL moderated by Lesley Edwards: "Why STORYTELLING Will Continue to be the Go-to Marketing Strategy in 2018"
PANELISTS: Kay Layne, President of Kayambi Media and Training, Tricia Belmonte, Owner of LikeUS Communications, Bryan Bolan, Corporate Filmmaker, Video Consultant/Trainor at Bolan Creative and Kim McLaughlin, Social Media Strategist at Lyra Communications
The core competency in building value now is not operations, not data -- it's storytelling. It's painting a really compelling vision for markets, then making progress against it every day. You can't be an effective CEO today without being an effective communicator and storyteller.
---
Networking continues to be one of the most powerful tools to create and sustain successful relationships.
In a recent global survey undertaken by the Harvard Business Review, "95% of participants said that face-to-face meetings are a key factor in successfully building and maintaining long-term relationships," and, "79% said that in-person meetings are the most effective way to meet new clients to sell business."
In today's fast-paced digital world, the ability to effectively run networking events that maximize time and create effective connections is critical.
The organized structure of our UNNETWORKING events ensures you maximize the quantity of new connections, as well as the quality of new connections.
---
Thank You to Our Event Partner: ENTREPRENEURSPOINT
Date and Time
Location
Entrepreneurs Point
117 Peter Street
2nd Floor (Unit 202-203)
Toronto, ON M5V 1X1
Canada
Refund Policy
Refunds up to 1 day before event