On September 29th, join us as for another Amplify Live Pitch!
About this event
This pitch series has been built out of lessons learned from over 100 pitch events held live and on Zoom since 2016. Our goal for Amplify is to provide visibility for pitching startups from across the globe.
What to expect:
Five startups that are either ready to launch or have recently launched will join us on the livestream stage.
They will have 3 minutes to pitch their startup and gain valuable feedback on their pitch structure and delivery from Volition's pitch coaches.
As with our other pitch events, you can expect high-quality pitch tips and engagement--as the audience, we welcome you to share your thoughts and questions for the pitchers and pitch coaches.
LIVESTREAM STARTS @ 11:00 AM PST | 2:00PM EST | 7:00PM GMT
LENGTH: 90 minutes..
..
Interested in Pitching? Pitch spots for this event are for companies that are...
Ready to launch or have recently launched
Building an investor or competition pitch (or similar)
Looking for brand awareness and amplification
Applications are open until 10PM PST September 15th: https://thisisvolition.typeform.com/to/CvOnQRsh
..
Who's on the panel?
Words from past attendees:
"Thanks for hosting a really great event today in Amsterdam! I've attended many many pitch events and I thought today's was in its own class as far as comfortable environment and constructive feedback for the pitchers." - Kelly Adam
"I really enjoyed the event and found it incredibly useful. I was actually pitching for my non profit again [the next weekend] and won an award which includes a cash prize for the organisation, and I think the feedback I got from the Volition event was really instrumental in helping me improve my pitch for that. So thank you!!" - Women's Pitch Night Amsterdam runner-up
"I'm really thankful to have had the opportunity to pitch at Volition Pitch Nights because that really changed the course of my pitching career. I never thought I would be so comfortable pitching. I definitely recommend the pitch nights to every entrepreneur!" - Andrei Matei, Founfer of Robbox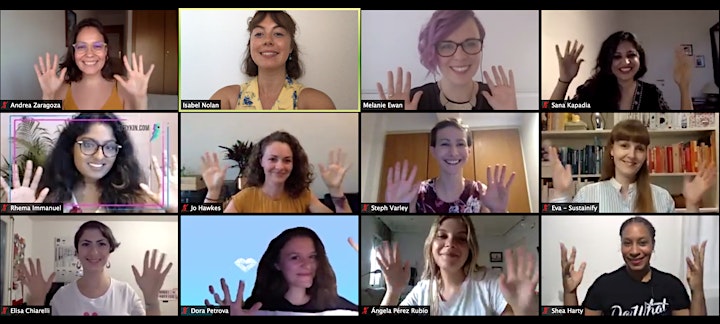 THANK YOU TO OUR GENEROUS SPONSOR:

Organizer of Amplify Live Pitch | September 29th
At Volition, we build capacity, connectivity, and knowledge within global startup ecosystems through co-creating and delivering value alongside trusted partners.
We believe that startup ecosystems are made stronger and more sustainable when ecosystem actors find meaningful and creative ways to collaborate. With this in mind, we work closely with trusted ecosystem partners from across Canada, the U.S. and Europe, to deliver skills-based training, coaching, and curated events to startups.