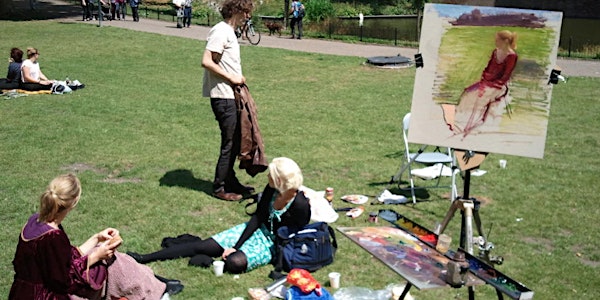 An Afternoon 'En Plein Air' | Art and Mental Health in Richmond Hill
Location
Richmond Green Park - Children's Splash Pad
1200 Elgin Mills Road East
Richmond Hill, ON L4S 1M5
Canada
Join us at Richmond Green Park to picnic and create art 'en plein air' (outdoor painting) to unwind and reconnect with our mental health!
About this event
You're invited to An Afternoon 'En Plein Air'
Brought to you by the Richmond Hill Constituency Youth Council, you and your friends are invited to join us this summer on July 16th from 1-4 PM at Richmond Green Park to harness the healing power of creative expression for a day of community, relaxation, the outdoors, and of course – art, to bring awareness to mental health. Free refreshments will be provided.
Art materials will be available for use to all participants while it is also highly encouraged to bring your own. Picnicking materials (picnic blankets, additional food and drinks), will not be provided, please bring your own.
Take time to paint and draw for yourself – or to appreciate the mental health of another.
We will be accepting art donations to –––