Description
The Victoria Brain Injury Society (VBIS) proudly presents the 8th Annual Evening of Black & White…Because Grey Matters Gala Fundraiser in the Pacific Ballroom of the four-star Victoria Marriott Inner Harbour Hotel on Saturday, November 5, 2016. This captivating evening features a swinging concert with acclaimed Victoria multi-instrumentalist Nick La Riviere and his talented band, a bubbles and ale reception, tapas, silent and live auctions and much more. Check out Nick's website to hear some of his amazing music.
Our platinum presenting sponsor for this event is:

The Music
Composer, arranger, singer, trombonist, band leader, conch shell player, bass player: Nick La Riviere is already known as one of BC's busiest musicians. He's performed with award winning artists - Michael Kaeshammer, Nikki Yanofsky, The Temptations, Adonis Puentes, Locarno, The Paperboys, to name a few. A performer of many genres, he regularly plays R&B, folk, funk, latin, klezmer, jazz, pop, and more. His musical travels have taken him all over Canada, the USA, and as far as Germany, Switzerland, Austria, England, Ireland, Luxembourg, and Mexico. Nick has released two albums, his latest "Another Time Around", features all-original material in jazz, R&B, pop and reggae genres.
The Wine and Ale
The gala features a complimentary wine and ale reception for all guests from 6.30-7.30. Enjoy delicious beverages from Driftwood Brewery and Blue Grouse Winery.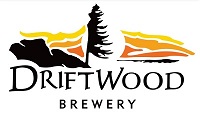 The Food
Guests will be able to enjoy a delicious tapas style small plates dinner with many delicious choices of hot and cold dishes as well as live action stations. Executive Chef David Roger and his culinary team find inspiration in local, sustainable, fresh ingredients readily abundant along the Pacific Coast. And the menu for the evening will feature some unique ideas and ingredients for a refreshing approach to (or take on) West Coast dining.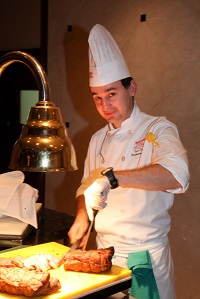 Why Grey Matters
Brain injuries are the number one killer and disabler of people under 44

Brain injury is more prevalent than breast cancer, spinal cord injury and HIV/AIDS combined

1 in 26 Canadians are living with a brain injury
The Victoria Brain injury Society is one of the only non-profit agencies in Victoria providing services to survivors and their families. The ongoing media focus on concussions has led to a huge increase in the number of people accessing our services. Last year Victoria Brain Injury Society was approached for support by 259 new brain injury clients. Your purchase of tickets to the gala will go a long way towards helping us expand our support to brain injury survivors and their families.
Special Offer from the Marriott
For those guests who would prefer to simply take the elevator "home", the Marriott has extended a special $119 offer for an overnight stay at the 4 diamond hotel. You can book by phoning reservations at 1- 866-306-5451 and asking for the VICTORIA BRAIN INJURY Society group rate or, if you prefer, book online.
Silent and Live Auctions
An array of exciting silent auction items will greet you at the reception. The silent auction will remain open until the end of the intermission. Following that a half-dozen exciting items and experiences will be offered via a live auction. To expedite the bidding process, we invite you to register your credit card by contacting krissis@vbis.ca.