Description
Join us for the launch of Community
Community chronicles Ottawa's efforts to resettle more than 2,100 refugees between 2015 and 2016, through the eyes of settlement workers, private sponsors, volunteers, newcomers and many others. Join the Honourable Minister Ahmed Hussen for the official unveiling of the web site, photos and videos that tell the stories of that time. Share your own story, have your portrait taken, and meet others who stepped up to welcome strangers in need.
Coffee, light refreshments and dessert will be served.
Space is limited. Pre-Registration is required. Please bring a copy of your ticket confirmation.
Questions? Email: info@refugee613.ca
Venez nous joindre pour le lancement du projet
Communauté
Le projet 'Communauté' souligne les efforts des citoyens et citoyennes d'Ottawa de rétablir 2,100 réfugiés entre les années 2015 et 2016. Le projet raconte les histoires des travailleurs chargés de l'établissement, des parrains privés, des nouveaux arrivants et des bénévoles. Joignez-vous à l'honorable ministre Ahmed Hussen pour le dévoilement du site web, des photos et des vidéos qui racontent les histoires de ce moment historique. Partagez votre propre récit, prenez votre photo et rencontrez d'autres individus qui ont intervenu afin d'accueillir des étrangers dans le besoin.
Du café, des rafraichissements et des petits gâteaux seront servis.
Mercredi 28 juin 2017
19 h à 21 h
Université d'Ottawa, Faculté des Sciences sociales, pièce 4007
Le nombre de places est limité, veuillez-vous préinscrire. Apportez une copie de votre billet à l'évènement pour confirmer votre inscription.
Questions? Envoyez un courriel à info@refugee613.ca
---
Project partners: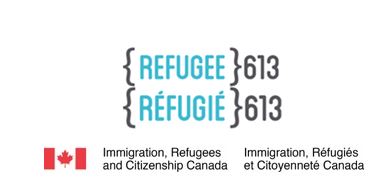 Event partner: