About this Event
Join us for this special feature event during Conestoga College's Health & Wellness Week.
Antoni Porowski, the food and wine expert on Netflix's Queer Eye, is coming to Conestoga! Antoni will be giving a talk on healthy eating and cooking, followed by a moderated discussion and a cooking demo. You'll hear Antoni's story, get some tips for making quick and easy healthy food, and more!
Get your ticket by 1:00pm on January 23 to be entered in our draw for your chance to win a VIP meet & greet opportunity with Antoni after the event! The draw for a VIP meet & greet opportunity has taken place. Winners have been notified by email.
This event is free and tickets are open to Conestoga College students and their guests only. Guaranteed admission to the first 500 people to arrive. Doors open at 6:00pm.
Please note that there are no in-and-out privileges for this event. Additionally, smoking is prohibited within 20 meters of Recreation Center entrances/exits. The closest smoking area would be the ATS building parking lot.
EVENT SHUTTLE
We are pleased to offer a complimentary shuttle to and from An Evening with Antoni Porowski tonight.
The shuttle (a yellow school bus) will pick up and drop off at Fairview Park Mall. The bus will will be in the parking lot by the Fairway Station ION terminal/bus terminals (parking lot off Kingsway Dr & Wilson Ave).
There will be 2 pick-up times before the event and 2 drop-off times after the event. The shuttle is available on a first-come, first-serve basis.
Fairview Park Mall to Doon Campus Rec Centre:
5:15 PM (arrive at Doon ~5:30 PM)
6:00 PM (arrive at Doon ~6:15 PM)
Doon Campus Rec Centre to Fairview Park Mall:
8:15 PM (arrive at Fairview ~8:30 PM)
9:00 PM (arrive at Fairview ~9:15 PM)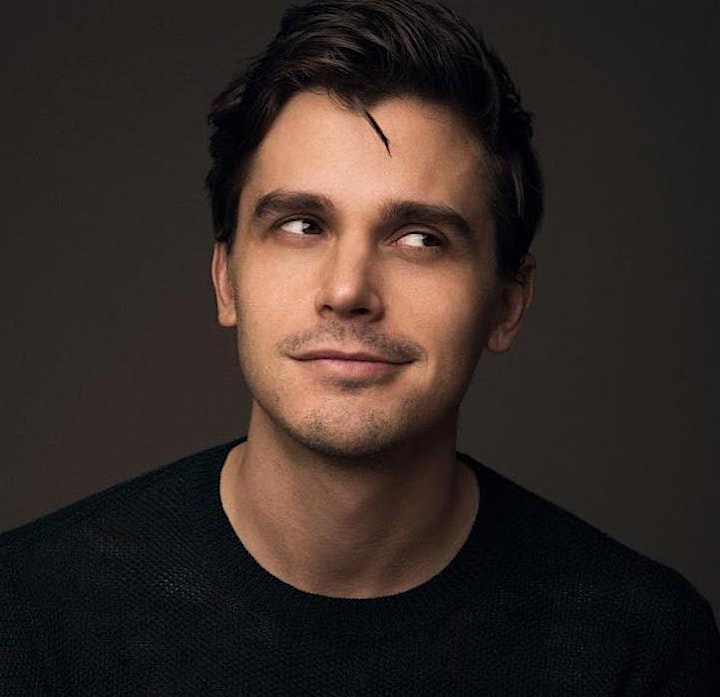 Antoni Porowski is a New York Times Bestselling Author and an Emmy Award Winning star of Netflix's hit series "Queer Eye." As the show's food and wine expert, Antoni brings with him a lifelong passion for food that has influenced his culinary philosophy: food should tell a story, and the heart and the stomach are inter-connected. Born in Canada to Polish emigrants, Antoni's passion was ignited from a young age as he discovered the joy cooking brings from the likes of Julia Child, Jacques Pépin, and Anthony Bourdain. A self-taught cook, Antoni went on to work in restaurants from Montreal to New York City where he continued to hone his craft and establish his place in the culinary world. While in New York, Antoni found an inspired mentor in the original Fab Five food and wine expert Ted Allen. His work with Allen, combined with his university degree in psychology, has informed his view that food has the power to connect and inspire.
Antoni has brought this philosophy to The Village Den, the Manhattan eatery where he is part owner, making familiar food done healthy. His cookbook, "Antoni in the Kitchen" was released in Fall 2019, landing at #2 on the New York Times' Best Seller List. He can currently be seen in Netflix's Emmy award-winning series "Queer Eye" for which it has won "Outstanding Structured Reality Program" and "Outstanding Casting for a Reality Program" two consecutive years running. Antoni has graced the covers of Gay Times, Out Magazine, Attitude Magazine, and Entertainment Weekly, where he and his fellow Fab Five were listed among 2018's Entertainers of the Year. A finalist for People's Choice Reality TV Star of 2019 and winner of Eater's 2018 #Brand of the Year, Antoni continues to connect with audiences the world over.