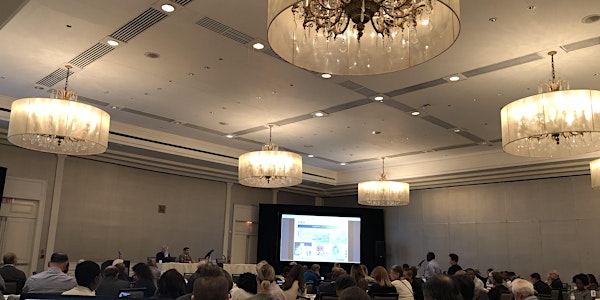 An Evening with IRCC for Groups of Five and Community Sponsors - Ottawa
RSTP and IRCC will be hosting a series of forums across Canada in February and March 2020 for SAHs, Groups of Five and Community Sponsors
When and where
Location
Vanier Community Service Centre 270 Marier Avenue Ottawa, ON K1L 7H8 Canada
About this event
This event for Groups of Five and Community Sponsors in the Ottawa region will provide attendees with an opportunity to:
Receive feedback on application processing at ROC-O, including the main reasons why applications are returned, who should be listed as a party to the sponsorship and how sponsors can demonstrate they have the necessary financial and settlement capacity when completing the Sponsorship Undertaking and Settlement Plan form;
Receive feedback on application processing from Visa Offices abroad;
A look at program integrity/fraud issues throughout the application process;
The financial and settlement responsibilities of sponsors under the PSR program;
Review and discuss important post-arrival issues such as secondary migration and the post-arrival assurance and case review process;
Review tools, resources and training available to Groups of Five and Community Sponsors; and,
Provide feedback to IRCC on various aspects of the sponsorship process.
Space is limited and all attendees are required to register. Light refreshments will be provided.
Le PFPR et IRCC animeront une série de forums à l'intention des SEP, Groupes de cinq et Répondants communautaires dans plusieurs communautés du Canada en février et mars 2020.
Cet événement à Ottawa, à l'intention des Groupes de cinq et des Répondants communautaires, aura lieu en anglais, mais les participants sont encouragés à poser des questions et à intervenir en français. Celles et ceux qui le souhaitent pourront également prendre des ressources imprimées en français.
De plus, les participants auront l'occasion de :
recevoir de la rétroaction sur le traitement des demandes au Centre d'opérations de réinstallation à Ottawa (COR-O), concernant notamment : les raisons principales des retours des demandes; les personnes qui devraient être énumérées comme étant des parties au parrainage; et comment les groupes de parrainage devraient s'y prendre pour démontrer leur capacité financière et d'aide à l'établissement dans le formulaire d'Engagement de parrainage et plan d'établissement;
recevoir de la rétroaction sur le traitement des demandes dans les bureaux des visas à l'étranger;
en apprendre davantage sur des questions reliées à l'intégrité du programme et à la fraude à chaque étape du processus de demande;
passer en revue les responsabilités financières et liées à l'établissement des groupes de parrainage dans le cadre du Programme de parrainage privé des réfugiés;
discuter de questions importantes se manifestant après l'arrivée des réfugiés, comme la migration secondaire et les processus d'assurance après l'arrivée et d'examen de cas;
découvrir les outils, ressources et formations auxquels peuvent accéder les Groupes de cinq et les Répondants communautaires; et
donner des commentaires à IRCC sur divers aspects du processus de parrainage.
Le nombre de places est limité et tous les participants sont tenus de s'inscrire à l'avance. Une collation sera servie.