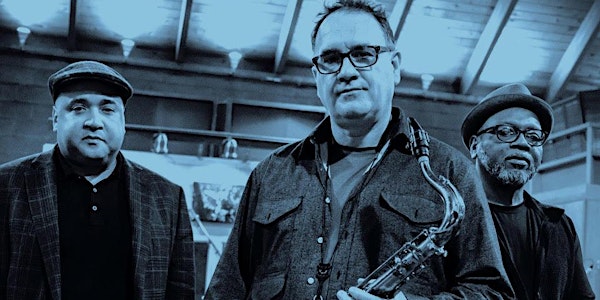 An evening with Mike Allen, Peter Washington and Lewis Nash
Description
Canada's Mike Allen brings two of New York's finest musicians, Peter Washington and Lewis Nash, to BJP for two shows on October 20th, 2019. These three incredible musicians will be performing music from their new album, "Just Like Magic!"
Tenor saxophonist and pianist Mike Allen has to be one of the hardest-working musicians on the Canadian scene. This Vancouver-based musician, educator and band leader earned a Master's degree in jazz from New York University and has studied with Joe Lovano, Joe Henderson and Dave Liebman. "Just like Magic!" is Mike's 13th album as a band leader.
With over 400 recordings to his credit, Peter Washington is a super-star and perhaps the most recorded bassist of his generation. He was a member of the legendary ensemble Art Blakey and the Jazz Messengers and played in one of the greatest jazz trios in history, the Tommy Flanagan Trio.
Lewis Nash is described as "perhaps the most talented drummer of his generation" in The Biographical Encyclopedia of Jazz. He toured actively with Ron Carter and Branford Marsalis and played with the Carnegie Hall Jazz Band and Lincoln Centre Jazz Orchestra. Best of all, he is one of Jon McCaslin's favourite drummers! Simply put, a jazz icon.