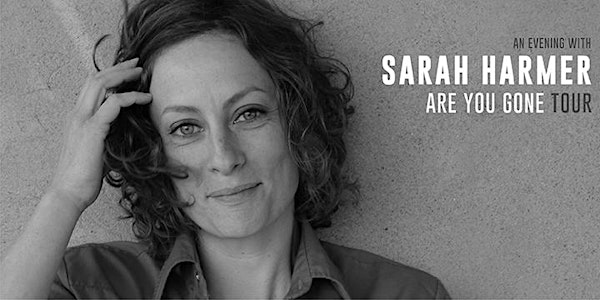 An Evening with Sarah Harmer
War Memorial Hall, 390 Gordon St, Guelph - Presented by UCProg/Hillside
Location
War Memorial Hall
390 Gordon St.
Guelph, ON N1G 2W1
Canada
The 1st night of 2 shows - the long awaited and anticipated return to War Memorial Hall and Guelph of Sarah Harmer with her fabulous band.
About this event
UPDATED POLICY on COVID-19 safety
With province's decision to lift public-health restrictions, attendees will no longer be required to present a QR Code or personal identification at the door showing prooof of full vaccination against COVID-19.
Please be aware that the mandatory mask requirement will remain in effect all times this concert and on the University of Guelph Campus.
These policies are contingent upon public-health conditions and the developing situation in Wellington County. We strongly encourage all patrons attending an event to be fully two-dose vaccinated along with booster doses when available. Vaccination remains the best protection against the worst effects of COVID-19 and its variants, and is the most important way to protect public health. Please stay home if you're not feeling well, have tested positive, or have been in close contact with someone who has tested positive.
COVID PROTOCOLS
PROPER MASKS ARE MANDATORY before, during and after the performance, including the areas surrounding War Memorial Hall and on the University of Guelph Campus.
All staff working at this concert will be masked and fully vaccinated against COVID-19. Hand sanitizing stations will be provided at the venue.
Are You Gone? – the first new album in a decade from Sarah Harmer – is a deeply personal and momentous collection of songs motivated by the beauty of life, the urgency of climate crisis, and the question of loss. The first song "New Low" is more than a return to music for the internationally celebrated singer-songwriter and activist: it is a definition of form, a call-for-uprising in the face of global disaster, at the most critical moment for Harmer to raise her voice – one of the most distinctive in Canadian music. The vitality of "New Low," its heedless pace, sharp guitars and exclamatory horns, bely the passage of time since Harmer's last record, Oh Little Fire (2010). Nearly twenty years from the release of her debut, You Were Here (2000), Are You Gone brings a close to Harmer's period of musical quietude with a rousing artistic statement, rich in detail and emotion, from the heart and for the spirit. The multi-award-winning platinum-selling musician's long-anticipated sixth album will be released February 2020 on Arts & Crafts.