Description
Join the Ben's Friends Rare Diseases Association in learning about Rare Neurological Disorders! We've invited 3 amazing speakers to share their knowledge and personal experiences with various neurological disorders. There will be refreshments provided and the event is FREE for all to attend.

When: Friday January 17th, 2020 from 5:30-7:30pm
Where: Hart House East Common room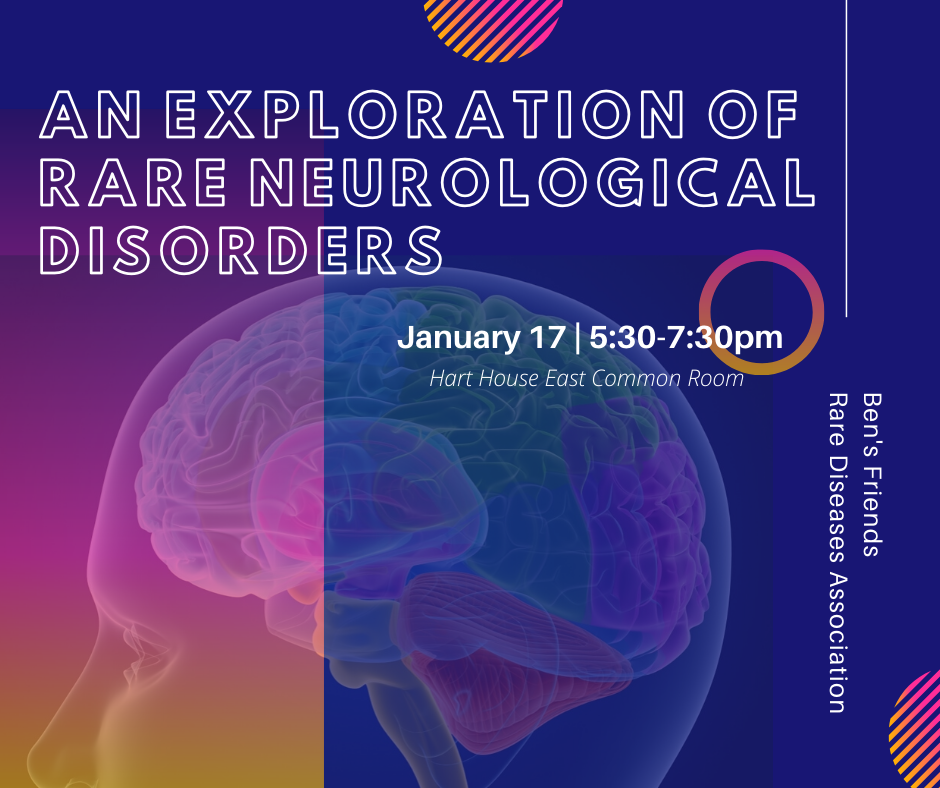 Speakers:
Dr. Hans Katzberg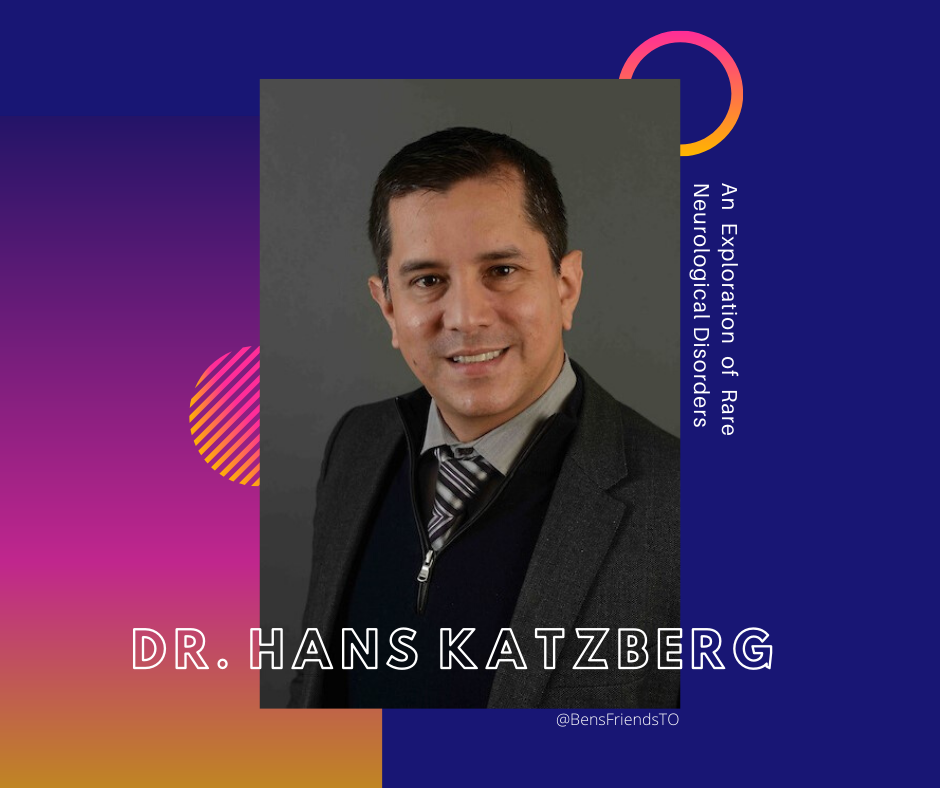 Dr. Katzberg obtained his biochemistry undergraduate degree and MD from the University of British Columbia, did neurology residency at the University of Toronto, and obtained fellowships in EMG/Neurophysiology and Neuromuscular Diseases from Stanford University, where he also completed a Master's in Clinical Epidemiology. He is a neurologist at the Prosserman Center for Neuromuscular Diseases at the Toronto General Hospital / University Health Network and clinical investigator at the Krembil Brain Institute. He is an Associate Professor of Medicine (Neurology) at the University of Toronto, where he also serves as the Fellowship Program Director for Neurology since 2012. He has previously served as research co-chair for the Canadian Association of Neuromuscular Diseases (CAN-NMD) from 2012-2017 and Associate Editor for the Canadian Journal of Neurological Sciences from 2013-2018. He has authored over 120 peer-reviewed scientific journal articles and book chapters and is active nationally and internationally as a speaker and lecturer on neuromuscular diseases. In 2017 he was elected as a Fellow of the American Academy of Neurology for his valuable contributions to the Academy and the neurology community at large. Dr. Katzberg's research interests include the assessment and treatment of neuropathies and neuromuscular junction disorders such as myasthenia gravis.
Jana Saracevic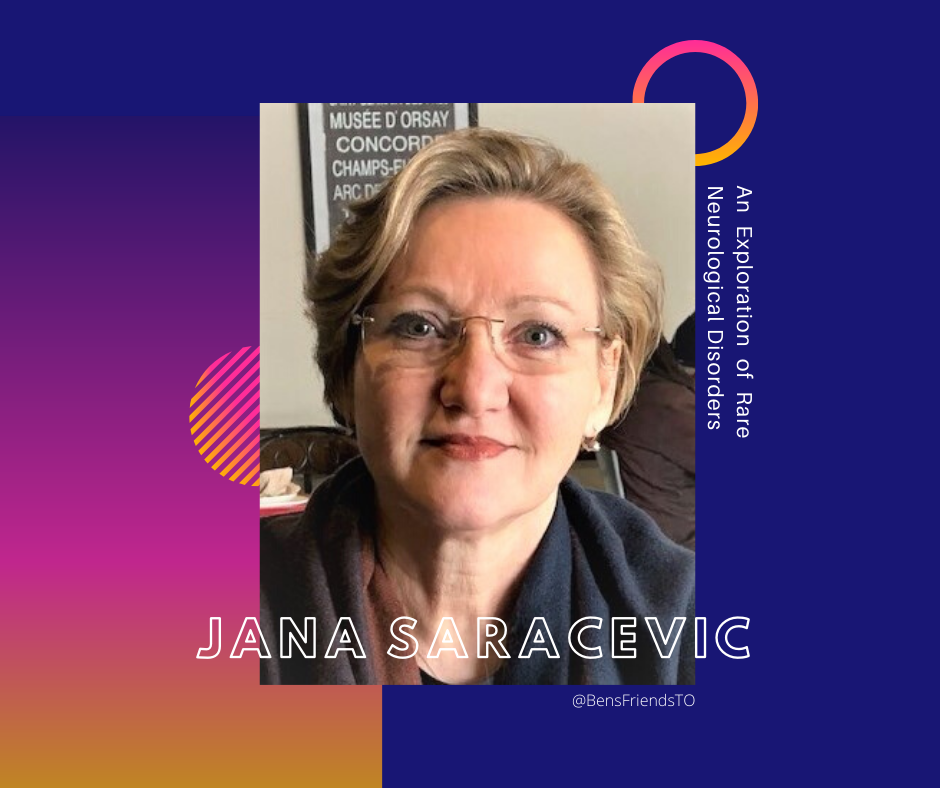 Jana is a Certified Rehabilitation Counselor and a fibro community builder with the Toronto Fibromyalgia Support Group. Jana has been on a journey to learn how to manage Fibromyalgia symptoms for more than 25 years. She graduated from York University with a BA in psychology and Rehabilitation. She also has a Diploma in Addiction Counselling from McMaster University and a Post Graduate Certificate in Chronic Pain Management from the University of Alberta. Jana has worked as a Rehabilitation Counselor with WSIB and the Ontario Ministry of Community and Social Services.
Irene Au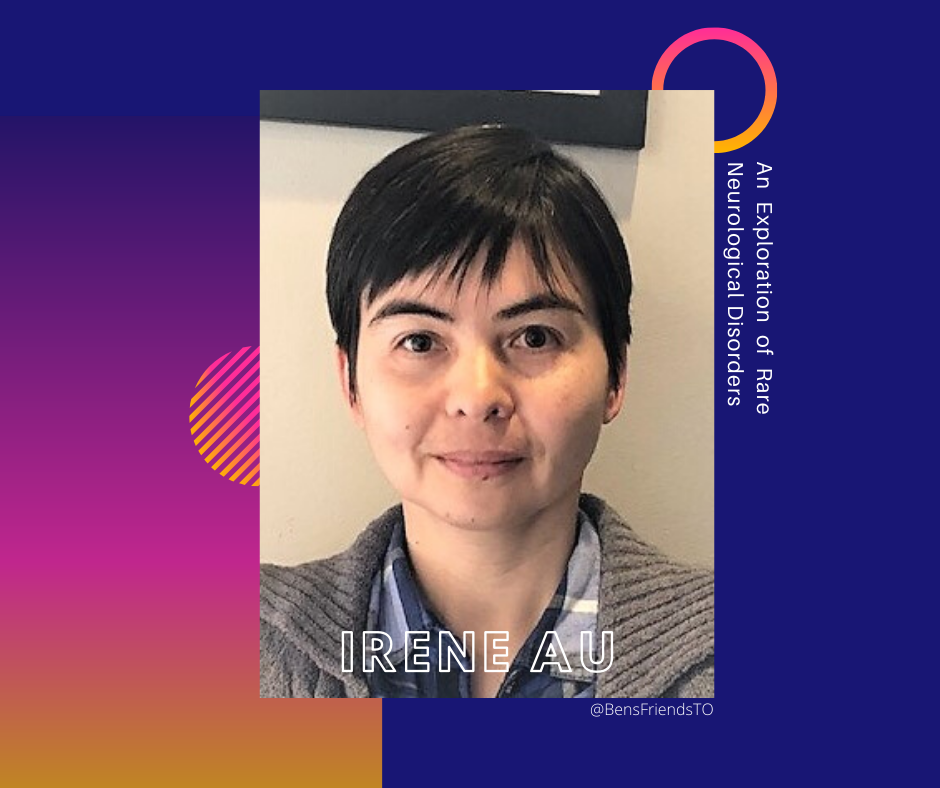 Irene is a paediatric nurse with the Ontario Ministry of Health and a member of the Toronto Fibromyalgia Support Group Steering Committee. She has lived with chronic pain for many years until her diagnosis. Irene has been exploring evidence based treatments and therapy techniques in the hopes her health will improve in the near future.
Organizer of An Exploration of Rare Neurological Disorders