An Interfaith Dialogue of Jews and Muslims: The Challenges and Opportunitie...
Description
An Interfaith Dialogue of Jews and Muslims:
The Challenges and Opportunities of Society and Assimilation
March 9th, 2016 - 7PM-9PM
Beth Sholom Congregation
1445 Eglinton Ave W.
Toronto ON M6C 2E6
Refreshments will be provided
Speakers: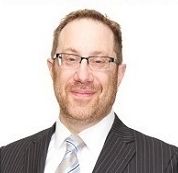 Rabbi Aaron Flanzraich
Beth Sholom Congregation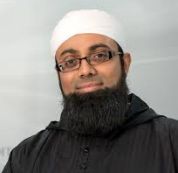 Shaykh Yusuf Badat
Islamic Foundation of Toronto

Organizers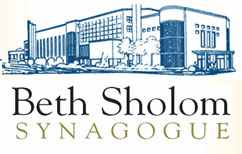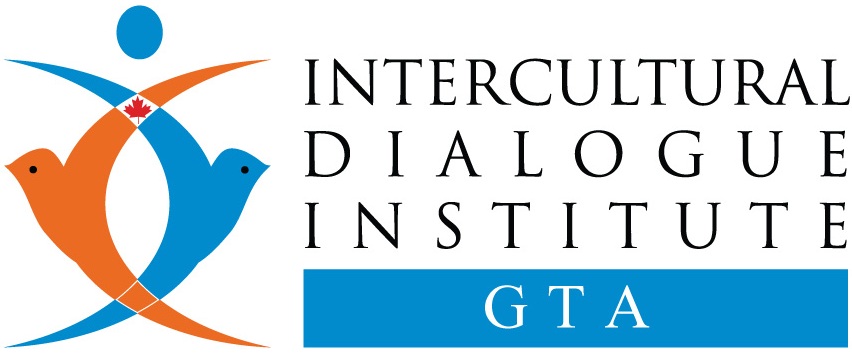 Rabbi Flanzraich is a past president of the Toronto Board of Rabbis, past president of the Christian Jewish Dialogue of Toronto, co-chair of the Catholic-Jewish Bioethics Board, a board member of the Canadian Rabbinic Caucus, UJA-Jewish Federation of Greater Toronto, a member of Israel Bond's Rabbinic Cabinet, board member of the Jewish National Fund and the author of a book on combating Jewish fundamentalism called "The Small Still Voice". Rabbi Flanzraich is also a frequent guest on TVO, Vision TV, and CBC. Read more

Shaykh Yusuf Badat is the main Imam and 'Director of Religious Affairs' at the Islamic Foundation of Toronto. Shaykh Yusuf Badat also serves as a teacher for Arabic, Islamic Studies, Quranic Studies and World Religions at the Islamic Foundation School. Shaykh Yusuf Badat has served as Imam since 1999 at Masjid Anwarul Islam of Malton (Masjid Saliheen) in Mississauga, Canada. He has also been an instructor at the Toronto Shariah Program and the Uloom Program. Shaykh Yusuf Badat is the founder and director of Mathabah Foundation. He is an active executive member of the Canadian Council of Muslim Theologians CCMT. Read more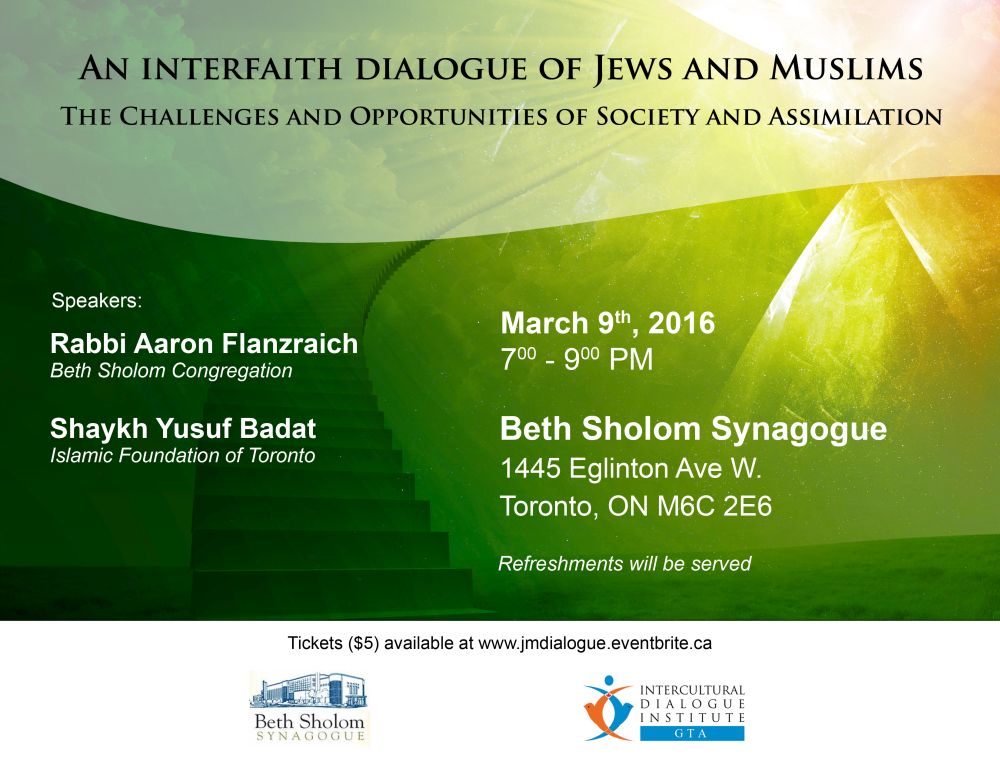 Organizer of An Interfaith Dialogue of Jews and Muslims: The Challenges and Opportunities of Society and Assimilation
Intercultural Dialogue Institute is a non-profit organization whose purpose is to advance social cohesion through personal interaction by promoting respect and mutual understanding among people of all cultures and faiths through dialogue and partnership.
Intercultural Dialogue Institute aims to promote enduring interfaith and intercultural cooperation, tolerance and dialogue by sharing our differences and similarities in an effort to enhance civil society, to promote the development of human values, and to advance diversity and multiculturalism in the society. The Institute aims to eliminate or reduce false stereotypes, prejudices and unjustified fears through direct human communication. By this mission IDI aims to contribute to improvement of diversity, pluralism and multiculturalism throughout Canada.
IDI was formed in 2010 as a joint effort of several organizations and currently have 11 chapters* and regional offices in major cities of five Canadian provinces.
* GTA branch of IDI was established with the name Canadian Interfaith Dialogue Centre in 2004. Until July 2013 it had been known as Intercultultural Dialogue Institute (IDI) Toronto. In July 2013 it was re-branded as IDI GTA to represent the whole Greater Toronto Area.
Refund Policy: you can get a full refund if you cancel at least 72 hours before the event. If you cancel within 24 to 72 hours before the event, the refund amount is 50% of the ticket price. No refund will be issued for cancellations within 24 hours before the event or anytime after the event.