Gain clarity on your goals; Learn a powerful visualization technique and, Begin to design your future.
About this Event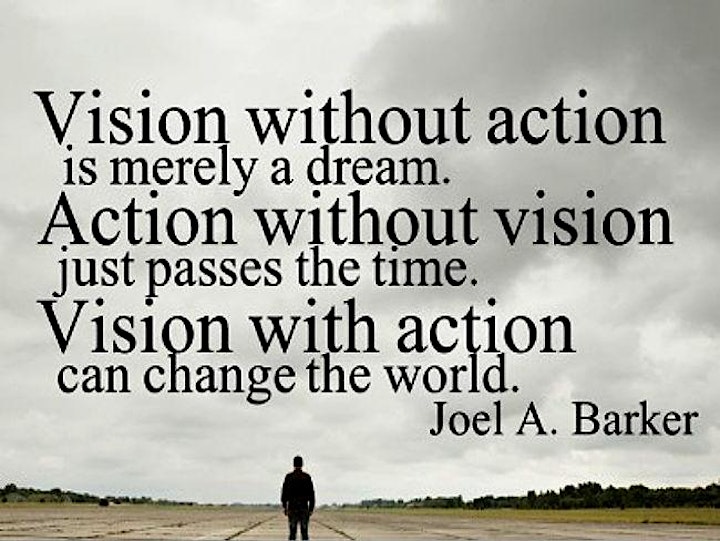 Are you feeling a little stuck, unmotivated and unclear as to where you are heading in your life?
Do you find it difficult to determine which personal and professional goals you want to pursue?
Then, gain clarity and capture your vision with a digital representation of your future.
In this one-hour introductory workshop you will:
Learn how to gain clarity on your goals and intentions;
Experience one of several visualization techniques; and
Learn a step-by-step process on how to "design a digital image of your vision";
And as a bonus you will come away with tools, resources and more that you can begin to use right away!
Here is what you will need:
Your laptop, iPad, phone or any e-device to access the workshops;
Writing paper/notepad & pen and/or other medium to be able to retain written information;
One full hour for YOU that will have you feeling inspired, motivated and in control of your own destiny.
In order to benefit from the full 60-minute workshop, kindly be prepared to join the meeting 5 minutes before and stay on the virtual meeting 5-10 minutes past the hour.
This workshop is being offered on different dates. Register to ONE of the following that works best for you.
October 20, 2020 at 12:00 p.m. - 1:00 p.m.
October 22, 2020 at 7:00 p.m. - 8:00 p.m.
November 17, 2020 at 12:00 p.m.- 1:00 p.m.
November 18, 2020 at 7:00 p.m. - 8:00 p.m.
You will receive an email from Eventbrite two hours before the event giving you the Zoom link.
"Today is a gift - that's why it's called the present. Use visualization techniques to achieve your goals, but invest the majority of your time enjoying the gift of today." Jack Canfield