Description
AI is changing our world.
Artificial Intelligence (AI) is being implemented across industries and business functions, creating leaps in efficiencies and new strategic opportunities.
Are you considering adopting AI within your organization? Do you have an interest in upskilling or collaborating with machine learning experts? Are you considering a career change? If so, this session will provide you with a thorough understanding of AI and its applications to your own work.


What does the workshop cover?
This course will offer a high-level overview of the field of artificial intelligence beginning with an explanation of key terminology and the field's history. Participants then take on a more technical approach to understand what machine learning is and what common types of machine learning are, while considering a variety of applications and use cases. Lastly, participants walk through the general machine learning process while applying this new knowledge to their own work.


You'll learn:
various types of machine learning approaches;

different steps of a machine learning process;

use cases that correspond to various types of learning approaches;

why machine learning is important across sectors;

an historical timeline of the AI field;

how learning systems support business processes and influence strategy; and

next steps for integrating AI into an existing or future organization.
Who should attend?
Anyone looking to gain introductory level knowledge about AI and its relevance across sectors.

The course does not require participants to have a technical background - concepts will be defined and explained in an accessible manner.

Registrations close on December 14, 2018 at 12:00 p.m.
---
Agenda:
8:30 a.m.: Registration and light breakfast
9 a.m.: "Terminology" and "Why Intelligent Computations?"
10:15 a.m.: "History of AI"
11 a.m.: "Current state of AI", "What is Machine Learning?", and "Types of Learning and Use Cases"
12 p.m.: Lunch
1 p.m.: "Why Machine Learning for business?" and "The Machine Learning Process"
3 p.m.: "AI Ethics and Bias" and "AI in your business and industry"
4 p.m.: Close
---
About the speaker: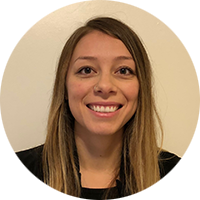 Blanca Miller, professional development and researcher, Vector institute for Artificial Intelligence
Blanca Miller is a member of the Vector Institute's technical staff. She recently completed a master's in computer science with a research emphasis in machine learning. Her research involved [1] investigations of high-accuracy optimal control for autonomous driving using machine learning and [2] identifying how machine learning can facilitate computer science and engineering education.
This event was developed by the Vector Institute in partnership with MaRS Discovery District.