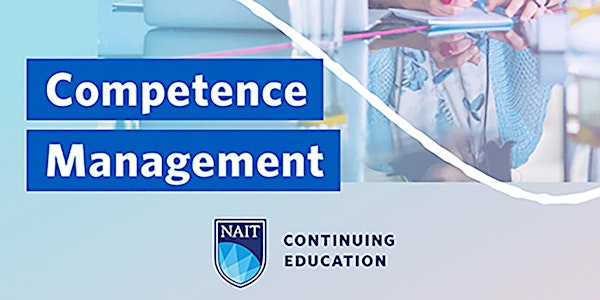 An Introduction to Competence Management - NAIT Alumni Lifelong Learning
NAIT alumni are invited to learn about competence management in the workplace . This event is one of a series of seminars for NAIT alumni.
About this event
An Introduction to Implementing a Competence Management System in the Workplace
A NAIT Alumni Lifelong Learning Presentation
There are many reasons that a company may implement a CMS. Whether it be to ensure compliance with regulatory Quality systems such as ISO 9001:2015 or API Q1, ensuring that they track that all employee requirements are met to satisfy Health and Safety standards or if to ensure full operational competence of staff, a full and robust Competence Management System (CMS) puts structure around how to train employees, track their progress and maintain compliance to satisfy standards and audits.
Like every new system implementation there are many benefits and quite often many challenges as well. This presentation will give a brief overview into the origins of the concept and benefits of modern competence programs, the basic steps involved in implementation as well as some of the common challenges to be expected in the workplace.
This presentation is part of the NAIT Alumni Lifelong Learning series and is free to all NAIT alumni. The presentation begins at 1:00 pm. Please note you will receive an email 2-3 days before the event with access instructions.
Kevin Whelan (EDDT '92)
Kevin Whelan is passionate about inspiring leadership and reducing inefficiencies in organizations and this is how he aims to transform every place he works. In his current role as a facilitator at NAIT - the Northern Alberta Institute of Technology - he guides students through learning how to implement Competence Management systems as well as how to become efficient and effective people centred project managers.
He backs up his teaching excellence with over 25 years of industry experience in manufacturing and operations roles in the petroleum and automotive industries. Kevin is a proud NAIT Alumni, graduating from Engineering Design and Drafting Technology (EDDT) in 1992. He has been certified as a qualified competence assessor through OPITO (Offshore Petroleum Industry Training Organization), he is also a Project Management Professional (PMP®) with the Project Management Institute, a certified Scrum Master (CSM®), a Certified Engineering Technologist (C.E.T.), has a Teaching Certificate in Adult and Continuing Education from the University of Alberta and has been certified in Lean from the Society of Manufacturing Engineers. Kevin also currently gives back to the community by serving as the Vice President of ASET - The Association of Science And Engineering Technology Professionals of Alberta.
You can get in touch with Kevin at kwhelan@nait.ca and on LinkedIn at https://www.linkedin.com/in/kwhelancanada.