Description
Living into the church's commitments in our response to the Truth and Reconciliation Commission's ninety four 'Calls to Action' requires that settler peoples develop new, respectful relationships with Indigenous peoples and with the earth, our mother.
On the afternoon of May 14th, Mothers' Day, a learning forum will be held at Jubilee United Church. Join other people of faith committed to:
being conversant in the challenges of Canada's history

understanding the voices of Indigenous peoples;

the journey of change in ourselves as settler peoples
SPEAKERS:
The Very Reverend Stan McKay is a member of the Fisher River Cree Nation, a spiritual leader, teacher, and activist. He was the first Aboriginal moderator of the United Church of Canada and successfully advocated for the Church's apology, issued in 1986, for its role in cultural oppression of First Nations peoples.
Chief Marcia Brown Martel is the chief of the Beaverhouse First Nation. Taken from her family and community in the Sixties Scoop, Marcia was the lead plaintiff in the successful class action suit against the federal government for breaching its duty of care when it failed to protect the cultural identity of Indigenous children removed from their homes and placed in non-Indigenous care between 1965 and 1984.
SPONSORING ORGANIZATIONS: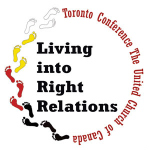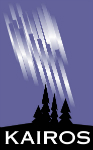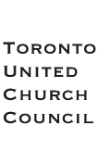 A further event for your interest: One of the event speakers, Stan McKay, will be honoured along with Dr. Cindy Blackstock at Toronto United Church Council's annual Heart and Vision awards concert on Monday, May 15. This event will feature an incredible line up of some of Toronto's best musical talent and will be another opportunity to hear two wonderful speakers on the subject of reconciliation. Tickets are $25 and are available online here.