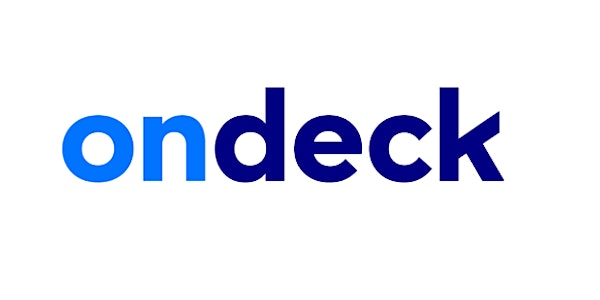 An OnDeck Webinar: Advice for Your Business Cash Flow Management
Description
Cash flow is the heartbeat of a small business.
As a small business owner, you know how important cash flow is.
A steady stream of income to cover expenses is more than what helps you stay in business – it's what keeps your business running.
For many business owners, it makes sense to finance extra cash to operate their business to the best of their ability. Before you decide to borrow, you need to understand your working capital needs and to make sure the numbers make sense for you and your business.
On April 9th, at 1:00 PM EST, OnDeck® will be hosting a webinar on "Cash Flow Management."
If you're looking to better manage your cash flow or bridge your cash flow gaps, then this webinar is for you.
The webinar will discuss topics affecting cash flow, including:
The cause of cash flow gaps.
How to tackle unpredictable expenses.
How to get out of a cash flow rut.
Cushioning your flow for the future.
This is a free resource! Register and learn more about opportunities and ways to better manage your cash flow.
Limited availability.