We are delighted to invite you to meet our Vancouver contemporary artist Janice McLean, she will be Painting in the gallery on 7 Aug 2021.
About this event
See what's happening at Vancouver Fine Art Gallery! We feature live events, exhibitions and much more. Join in us to experience the harmonious art work.
https://vancouverfineartgallery.com/
Janice McLean after a typical Canadian childhood. "I graduated & began my life as an artist, my inspirational art trips to Europe - for extended lengths of time for up to a year to study the Master Artist's techniques and artwork has been my greatest influence". Janice McLean blend the rich browns from Holland with the French whites upon the golds & textures of Italy together on the canvas to create unique art pieces.
Vancouver Fine Art Gallery provides an opportunity to view and purchase artwork from all over the world, this venue offers a bright , colorful and inspiring space for any occasion.
We are proud to present a collection of the finest original paintings and sculptures from established modern-day contemporary artists, French impressionist, 20th century and Old Masters and local Canadian Artists at 2233 Granville Street Vancouver, BC, Canada. Tel: 778 737 9888
Our event will comply with up-to-date BC health and safety guidelines. We are taking precautions to ensure everyone's safety.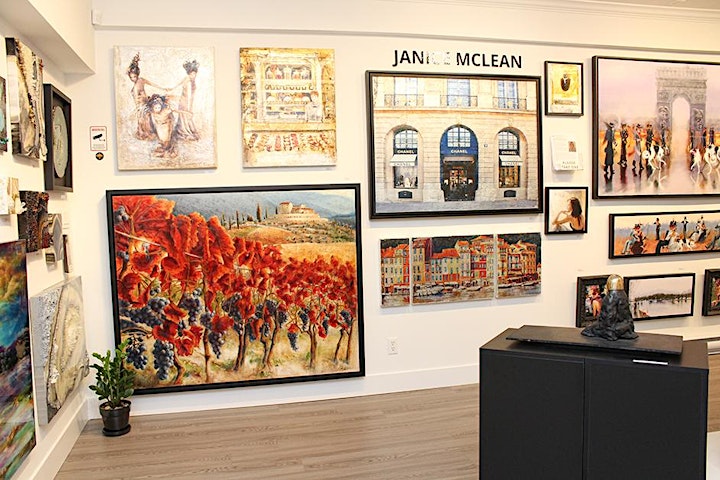 Janice McLean exhibition in Vancouver Fine Art Gallery.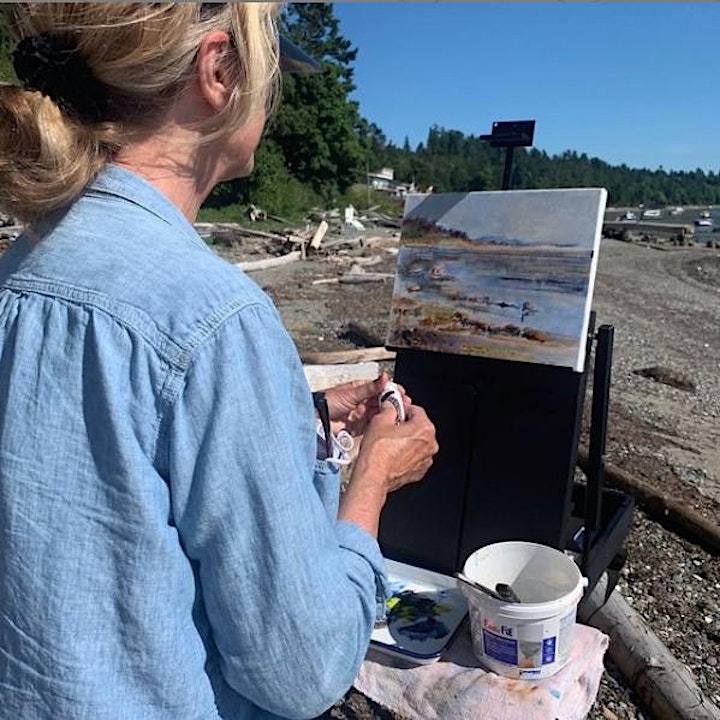 Janice McLean was painting at the Beach.