Description
Join us for networking with Ottawa's best who volunteer their time and talents serving on the Boards of local, provincial, national and even international associations and nonprofits. Followed by a lively panel discussion, Bruce Lazenby (Former CEO Invest Ottawa), Helen Spence (Jane Goodale Foundation) and Brett Filson (Association Management Canada), tackle one of the toughest issues facing board members in the nonprofit world.
If you serve or if you have ever served on the Board of Directors for an association or even a voluntary organization, you have probably encountered the "Deadbeat Board Director".
In other words, the volunteer who doesn't show up or read anything that's sent them yet when it comes to the board meeting, they have all answers! They may even be disruptive or not follow up on tasks they agreed to take on at the last meeting of the board. But here's the thing...they're volunteers! You can't deal with them like employees. They require a different sort of attention.
A first of its kind, this will be the place to be to connect with fellow board directors in the nonprofit and association world.
---
About the panelists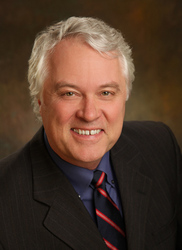 Bruce Lazenby is the former President & CEO of Invest Ottawa. He was Chairman of the Ottawa Software Cluster; Vice President in Canada for Corum Group Ltd., an M&A advisory firm, and CEO of FreeBalance Inc., raising funds for venture capital and debt financing. Through his involvement in the community, Bruce has been involved in a number of associations and has sat on over 20 boards and advisory groups. He speaks at knowledge-based events and was voted Canada's Private Sector Technology Leader by CATA.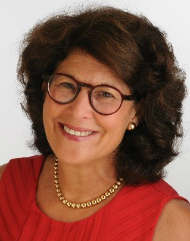 Helen Hirsh Spence is an active community volunteer serving in several capacities locally, across the country and internationally. She is Chair of the Jane Goodall Institute of Canada; one of the original Founders of Women for Mental Health at the Royal Ottawa Hospital; and a founding activator of SheEo (new movement to mobilize funds for women entrepreneurs).
Helen is a former President of the Ontario Principals' Council; an Executive member of the International Women's Forum Ottawa Chapter; and an international Volunteer Advisor for the Canadian Executive Services Overseas. As a career educator, Helen has used her skills to mentor and coach youth and new immigrants.
In addition to her work on boards, Helen consults across borders, sectors and projects. Her expertise in learning and executive development, organizational culture and talent management were all part of her portfolio over the three decades of increasingly senior leadership experience. Her interest in how behaviour and thinking affect communication has led her to become a Certified Associate in Emergenetics. Helen brings a global perspective to all leadership positions. She was recently selected by the Canadian Board Diversity Council as a Diversity 50 winner.
Brett Filson is the former Executive Director of the Association of Medical Microbiology and Infectious Disease Canada and has been involved with associations as an Executive and/or Board member since 1980 when he began managing his first business association. Since then he has been the Chief Executive Officer of provincial, regional and now national associations, both business and professional.
FAQs
Where can I contact the organizer with any questions?
Please reach out to Mark Buzan by clicking here.
Are there ID requirements to enter the event?
There are no ID requirements. However, if you wish to attend, we do ask that you identify which Board of Directors you are involved in for the association and nonprofit sector.