Description
The field of robotics has the potential to make major advances in critical industries such as health-care, manufacturing, transport and agriculture. By doing so, they will drastically change our lives in the next few decades. If you want to be part of this revolution, then join us on the 28th of January!
XPRIZE is a series of competitions focused on bringing people together in solving realistic challenges whose solutions will help humanity. So far, the 10+ XPRIZE challenges have focused on challenges ranging from space exploration to adult literacy. A new XPRIZE is now on the horizon focusing on how a robotics and A.I. technological revolution can help mankind.
District 3 Innovation Centre and the DMZ invite you to the first information session in Toronto on the ANA Avatar XPRIZE, a multi-million dollar international competition focused on building high-end, cutting-edge robotics. The goal of the competition is to build an avatar: a robot with human tasks that is controlled and operated by a human from a significant distance away. The information session will bring together stakeholders from across the city to learn what an avatar is in detail, what technologies are required to be implemented in the end-product, competition guidelines and the resources that will be provided for you by District 3 and our partners.
In addition to networking, and mingling among such a diverse and creative crowd, we are also organizing talks that will happen in the evening; the talks will be given by experts in related technological fields, and the talks will focus on: what they do, how they are involved in robotics and certain technologies they work with that will be important for the development of an avatar.

There will also be cookies!
Speakers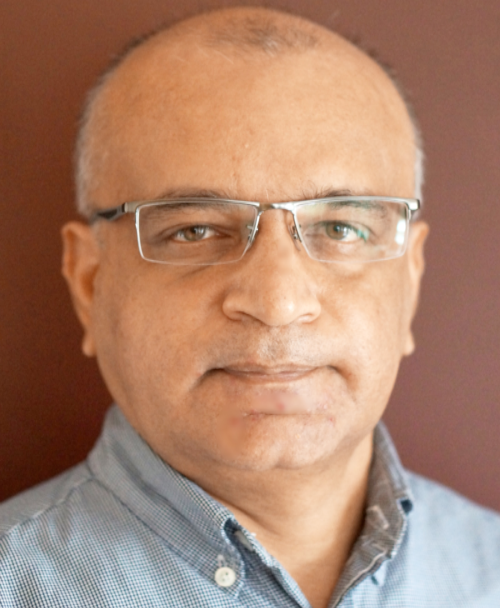 Vivek Burhanpurkar -
C.E.O. of
Cyberworks Robotics Inc.
Vivek founded Cyberworks Robotics in 1982 after writing the world's first engineering Thesis papers at the University of Toronto on AI based autonomous self-driving systems for complex unmapped indoor environments. He published some of the earliest peer reviewed papers on self-driving technologies and has been a featured keynote speaker at international conferences including the American Association for Artificial Intelligence. Today, Cyberworks has pioneered a new generation of very low-cost AI-based self- driving technologies for non-automotive applications including wheelchairs, hospital floor cleaning, security and UV disinfection of operating theatres.
---

Dr. Jonathan Kelly - University of Toronto, Space & Terrestrial Autonomous Robotic Systems

Dr. Jonathan Kelly is Dean's Catalyst Professor at the University of Toronto Institute for Aerospace Studies (UTIAS) and the Director of the Space & Terrestrial Autonomous Robotic Systems (STARS) Laboratory. Before joining the University of Toronto, he was a postdoctoral researcher at the Massachusetts Institute of Technology. Dr. Kelly received his PhD degree from the University of Southern California, where his dissertation work focused on sensor fusion for robust robot navigation. Prior to graduate school, he was a software engineer at the Canadian Space Agency in Montreal, Canada. His research interests lie primarily in the areas of estimation and machine learning for navigation, mapping, and manipulation tasks.
---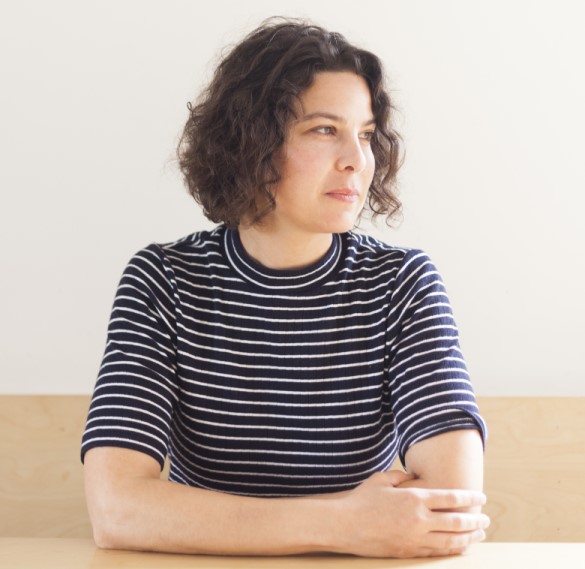 Hallie Siegel - Artist, editor and science communications professional specializing in robotics, Automation, and AI
Hallie Siegel is an innovation strategist with a focus on strategic communications in the fields of robotics, automation and AI. She works with startups, universities, and other organizations to build thought leadership and plan for change. She is currently a Dean's Scholar at the Strategic Foresight and Innovation Lab at OCAD University, where she researches innovation ecosystems and methods for futures-oriented multidisciplinary stakeholder collaboration.


---
Schedule
5:45 PM: Registration
6:05 PM : Talks/Presentation
6:50 PM : Panel Discussion
7:20 PM : Networking