A One-Day Symposium on Resilience and Flourishing
About this event
As the pandemic and personal challenges persist and we start to get weary with the passing of time, what does it look like to be anchored in hope?
This year's one-day, online IWNM Symposium led largely by women of colour will focus on encouraging all women of all walks of life to find their grounding in Christ; creating space to process with one another through small groups, receive prayer and support, and move forward together anchored in resilient hope.
Our distinguished and prolific Speakers and Panelists will address the following topics in order to equip us with tools and wisdom as we wrestle with questions such as:
- What are some strategies and tools we can leverage to remain anchored in hope?
- What is the role of mental, spiritual, and physical health in resilience and flourishing?
- How can we lean into community to remain anchored in hope, even when community looks different during this time or has its own difficulties?
- And more!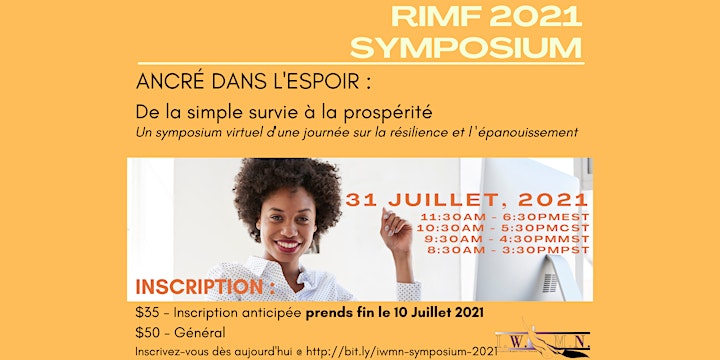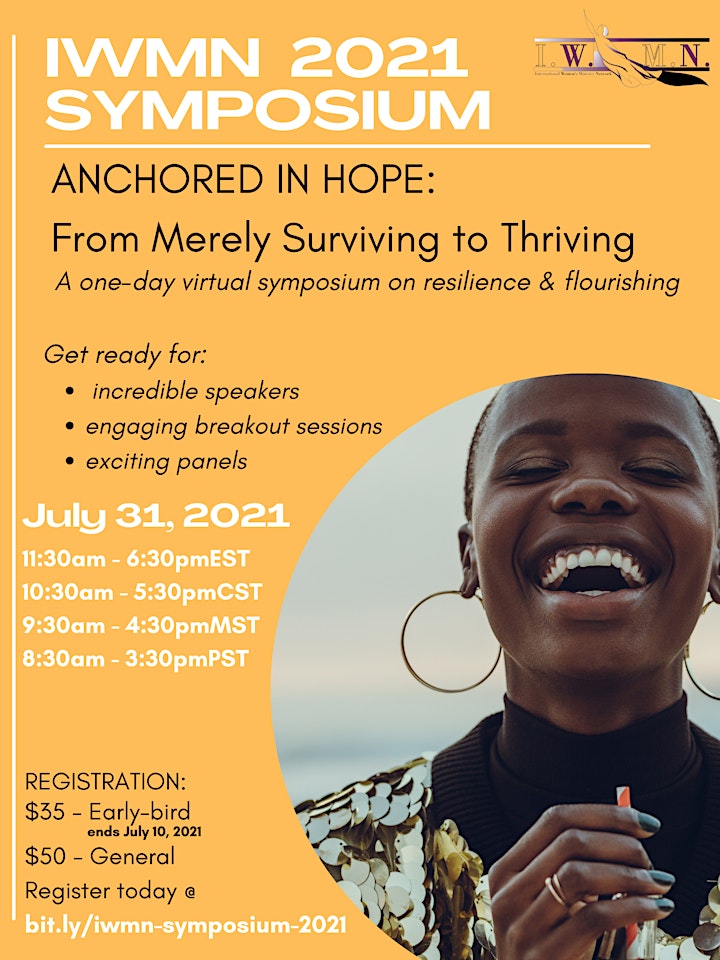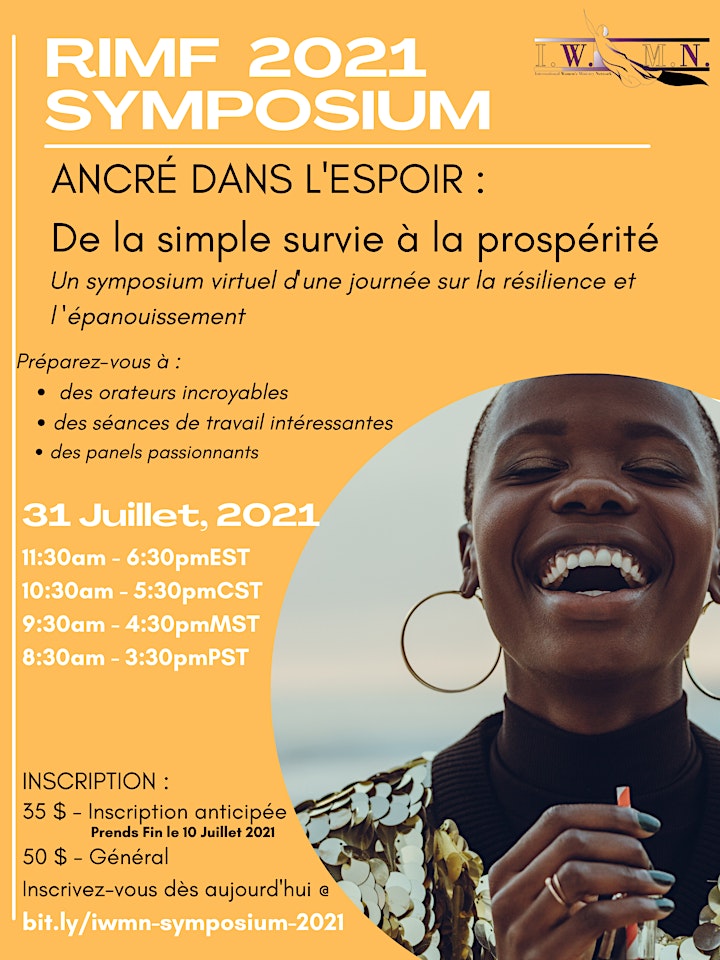 Date and time
Location
Refund policy
Organizer of ANCHORED IN HOPE: From Merely Surviving to Thriving