Andean Wisdom from the Heart
About this event
Join us for this very special gathering in celebration of the Solstice and the Andean New Year.
This is a sacred time to come together to ground ourselves in Andean Wisdom Teachings as we usher in this next cycle of time and space.
In the Andes, the June Solstice is also the start of the Andean New Year and is a significant marking of time to give gratitude and reflect on all that has passed, and to plant seeds for the future. This time of year also marks the beginning of the harvest season and celebrates the source of life and our Divine origins. It is also a time to honour the energy of Father Sun through the colourful Inti Raymi Festival held in Cusco each June 24th.
Our evening with Jhaimy will be a powerful blend of Andean teachings, ceremony and meditation. We will begin with an opening prayer and flow into Andean teachings connected to this time of the year and to the energy of Father Sun, the Fire Suyu teachings, and to rebirth and celebration. We will complete our time with a beautiful guided meditation and healing process to support us in feeling centred, grounded and connected.
This traditional Andean community healing creates a collective experience while allowing each individual to heal and integrate aspects of their lives in order to move forward on their path in the vibration of love and harmony. We invite you to join us from wherever you are in the world to learn from the Andean teachings and to celebrate and honour the cycles within your own life.
SUNDAY JUNE 20, 2020
from 7:30pm - 9:00pm PDT
$44.00*
*Yachay Wasi Membership discounts apply. Enter your Promo Coupon Code before the checkout process.
An Audio Recording will be available and sent via Email if you cannot make it live.
Everyone is welcome to register, no experience is necessary as these teachings are available and accessible to all.
Questions? Please contact us at: info@childrenofthe7rays.com
Please note: This online session is via the Zoom platform. Participants will have the option of having their video on at the beginning when we gather. Jhaimy will share teachings for the first portion of the evening and then invite everyone to turn off their video and audio and lie down or sit in a comfortable position to begin the meditation and healing journey.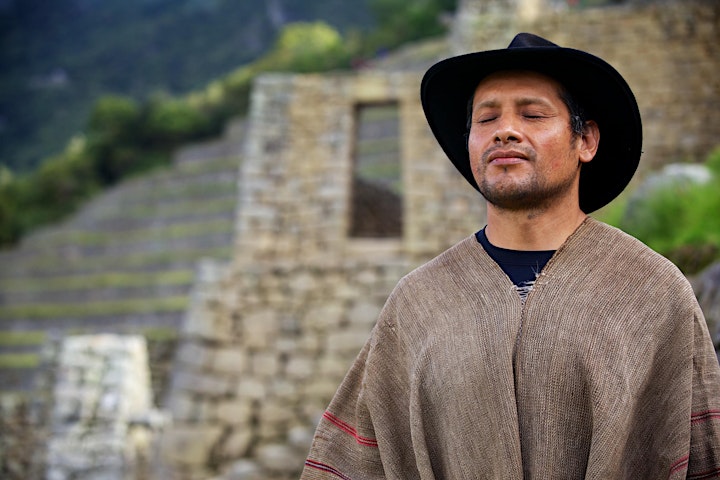 Jhaimy Alvarez-Acosta is a Traditional Curandero (Healer) and Wisdomkeeper from Cusco, Peru and is best known for his heart-centered approach to ceremony and healing, supporting liberation from limitations and connecting to heart and purpose.
Date and time
Location
Refund policy