Description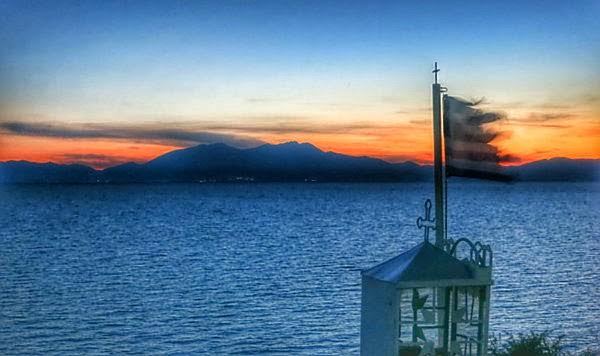 We are halfway through the winter and the we all hankering for the warmth of the Greek sun. Join me on Monday, Februrary 22nd for a fish and seafood Greek Supper Supper I naming "Anemos", the Greek word for wind.
For the first time, I will be cooking for you at Penelope's Restaurant, located in Toronto's theatre district on 225 King Street West. All the dishes will be prepared using Greek extra-virgin olive oil from Nisos Importing.
I've created a menu that will evoke the aromas the warm Greek breeze carries through the air. Join me on Februrary 22nd for Anemos, a fish and seafood Greek Supper Club.
Appetizers:
Greek Salad 'dip' with Black Olive Bread Twists
Pickled Baby Octopus in Endive Boats
Jumbo Prawn with Ouzo shooter
Housemade bread
paired with Ouzo Babatzim
1st course: Greek Style Seafood Chowder
paired with Douloufakis Femina/Malvasia from Crete
2nd course: Braised Calamari stuffed with rice and pinenuts
paired with Santo Wines Assyrtiko of Santorini
Main course: Roast Monkfish with Potato "kataifi", braised fennel
paired with Tsantsali Rapsani Reserve, Mount Olympus
Dessert: Mastiha Pavlova with lemon curd, mixed berries
paired with Skinos mastiha spirit
All dishes will be paired with wines/spirits from Kolonaki Group
*Menu subject to change
**You must email me at truenorth67@gmail.com with the names of the people in your party to be seated together
***Tickets for full dinner plus wine-pairings for the entire meal is $90.00 (plus handling fee)
**** Park underground at 225 King St. West (after 5PM) and bring your ticket up to the restaurant to validate for free parking