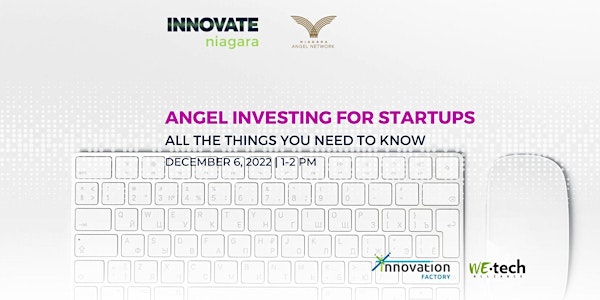 Angel Investing for Startups
Learn how you can accelerate your company's growth through angel investments!
About this event
Whether it be Shark Tank, Dragons' Den or a combination of both, there's no shortage of misinformation surrounding the topic of angel investing. As Executive Director of Niagara's angel group, Terry Kadwell will address the "Top Myths and Misconceptions About Angel Groups," while highlighting specific strategies that can help young companies navigate and be better prepared in applying, pitching and getting a deal done with the Niagara Angel Network.
About the Speaker:
Terry Kadwell, Executive Director, Niagara Angel Network
For the past 12 years, Terry Kadwell has served as Executive Director of the Niagara Angel Network, a registered angel investor group that has invested $16 million in over 50 early-stage companies. Prior to that position, he served as a CED Manager for the South Niagara Community Futures Development Corporation, while managing all media and communications for the Port Colborne Economic & Tourism Development Corporation. He also served as Acting Executive Director of the Grape Growers Ontario, and Assistant to the Honourable Tim Hudak in the Ontario Ministry of Tourism, Culture and Recreation. He obtained his Honours B.A. from University of Guelph in 1999.