About this Event
Like the sweet smoky burn of a single malt scotch Emily Mac 's raw powerful voice, bold confessional lyrics and sexy rock swagger will set you on fire! She has captivated audiences across North America from NYC's Rockwood Music Hall, Greenwich Village's The Bitter End to festivals like CMW and Indie Week. Nominated for a TIMA for best original song she is currently writing and recording her debut album.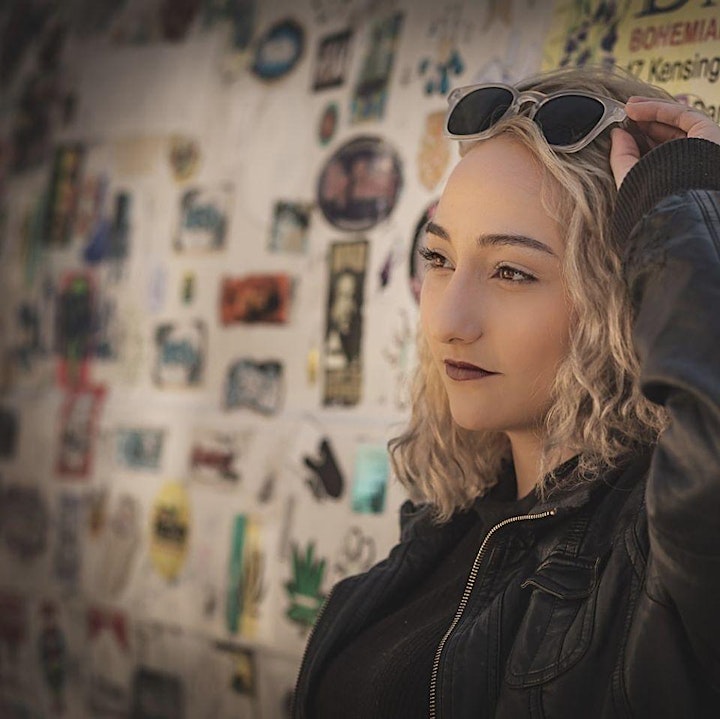 Angelina Mackinnon - Singer/songwriter
Born and raised in Charlottetown Prince Edward Island (PEI)
"At only 22 you wouldn't believe the powerhouse unique voice she carries."
Wrote her first song when she was 10 and composed her first song when she was 12. With a natural ability to write catchy, poetic, heartfelt songs and the way she captures the audience, it's simply not something to miss! Travelling all the way from Charlottetown PEI to explore Toronto's Music scene and release her debut album.
"The feeling I get when the words start to flow together is incredible, writing literally feels like another reality to me , one I can control and the sounds , the music, so much emotion sometimes you can't put it in words , but you feel it."
Performed with some of the BEST in the EAST COAST
Tip to tip on Prince Edward Island this little song bird flew to the big city in 2017
Currently based out of Toronto, though she swears she's going to keep moving and of course head back to the east very soon, but, until then, she's been taking over the Toronto music scene!
You DON'T want to miss this hidden talent, whether she's out busking, performing on a stage OR collaborating with the AMAZING artists she has had the pleasure of surrounding herself with.
She has a heart full of music and says, "Its the only thing I'm truly good at sharing!"
The Escapist Music is a Pop/Rock/Alternative Canadian artist from Montreal. He is a songwriter, singer, musician and producer. Arnaud Dagenais was born just by the end of the eighties, in 1989. The youth of the artist included all genres of music, from classical to rock. The artist wanted to create music and started to play guitar and sing in 2003. Getting more inspired and creative throughout the years, he shaped his sound to start following his dreams of reaching people with music. Fully dedicated to succeed, the way of his life led him to better understand the language of music, and the world around him. In 2010, the artist played his very first concert and continued to perform until today. Arnaud kept working on new songs and has performed shows in Montreal, Quebec City, Ottawa, Toronto and New York City, while constantly working on his art. The Escapist Music released two official singles and were both independently released. « Love Like Gravity » and « All I Need » were acclaimed by his music fans.