Description
ANIJA ILLYRIA - THE ALBANIAN BOAT CRUISE PARTY
2018 LABOUR DAY LONG WEEKEND YACHT EDITION!

Join NV Entertainment and 300+ Albanians in the summer of 2018 for our annual Albanian Boat Cruise Party, 'Anija Illyria', located on Lake Ontario, Downtown Toronto, Canada.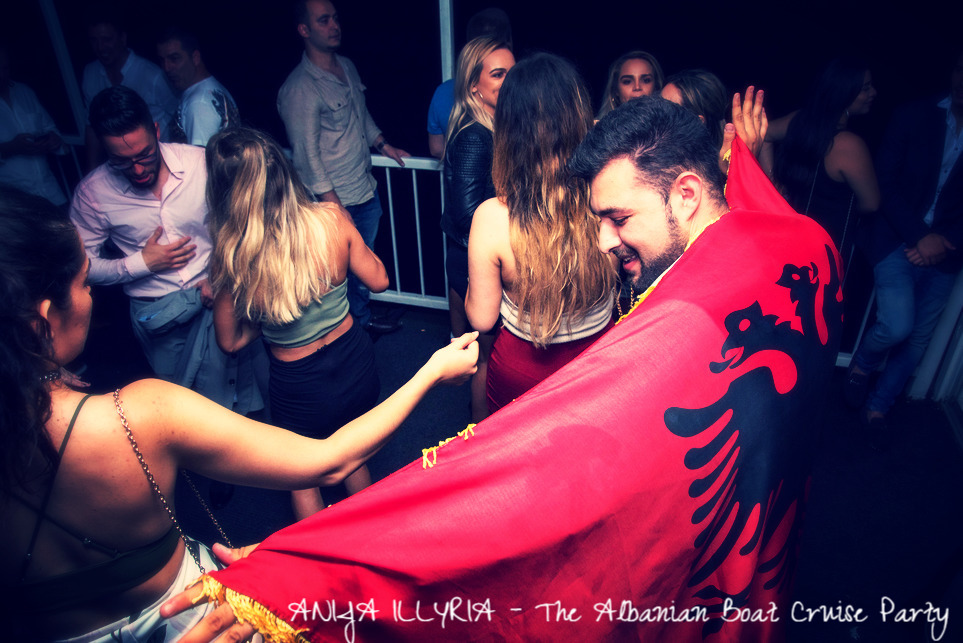 This years' event will be the biggest and most anticipated Albanian event for the year. The event is during the evening from 6:30PM to 11:00PM during the Labour Day Long Weekend (September 2nd) on the LARGE 340 Capacity "Stella Borealis YACHT" with Food Included! There is also an After-Party at STIRLING ROOM from 10PM-2AM for those who could not make it to the boat party or those who want to continue the party after Anija Illyria!
A complimentary Shuttle Bus will be on site to transport guests from the Boat Cruise Party to the After-Party. The Bus will return all guests back to the Boat Cruise Party parking lot at the end of the night from 0200hrs - 0230hrs.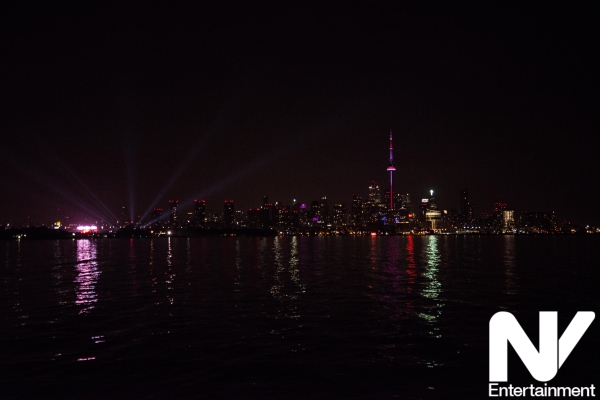 Complete Details for Anija Illyria - The Albanian Boat Cruise Party September 2nd 2018

Date: Sunday September 2nd 2018
Time: 7PM-11PM - Note: Boarding starts at 6:30PM and the boat departs at 7PM - Please arrive early to avoid traffic/parking/delays/line-ups!
Address: 333 Lakeshore Blvd. E Downtown Toronto
Boat: Stella Borealis Yacht

19+ Social Event (Must provide a Government ID prior to entry)

4 Hour Evening Cruise on Lake Ontario, Downtown Toronto

Live Music Performance by DJ Viss from Toronto, DJ Andy Gruuve from Toronto & DJ Blair from London, all playing the best in Albanian & English Music
Special Guest & Live Performance by FATLIND coming from Montreal Canada

2 Full-Sized Cash Bars

Dining Area with Meal included. (Redeem with meal ticket, obtained at the entrance)

2 Level Yacht with a capacity of 340 People

Videography & Photography on board

Bottle Service Available

A very elegant Ladies Lounge

2 Washrooms

Central Air Conditioning

Retractable Roof on Upper Deck

Giveaway

Amazing Views of Downtown Toronto during the evening and night time!

After-Party at a STIRLING ROOM. FREE ACCESS to the venue for all guests. Venue is open at 10PM until 2AM.
A shuttle party bus will be available to shuttle guests from the Boat Cruise Party to the After-Party and then return trips will be at 2:30AM & 3:00AM **If you miss the bus you will have to find other means of transportation

(**This shuttle is complimentary from NV Entertainment.)
---
Ticket Pricing:
Early Bird Tickets: $60 (+fees)
General Tickets: $70 (+fees)
Door Price: $TBD (if available)
**You can also buy Hard Copy Tickets and not pay the online service fees!
Contact us at (647)238-5784 or info@n-v-e.com for your hard copy tickets!
---
DJ LINE-UP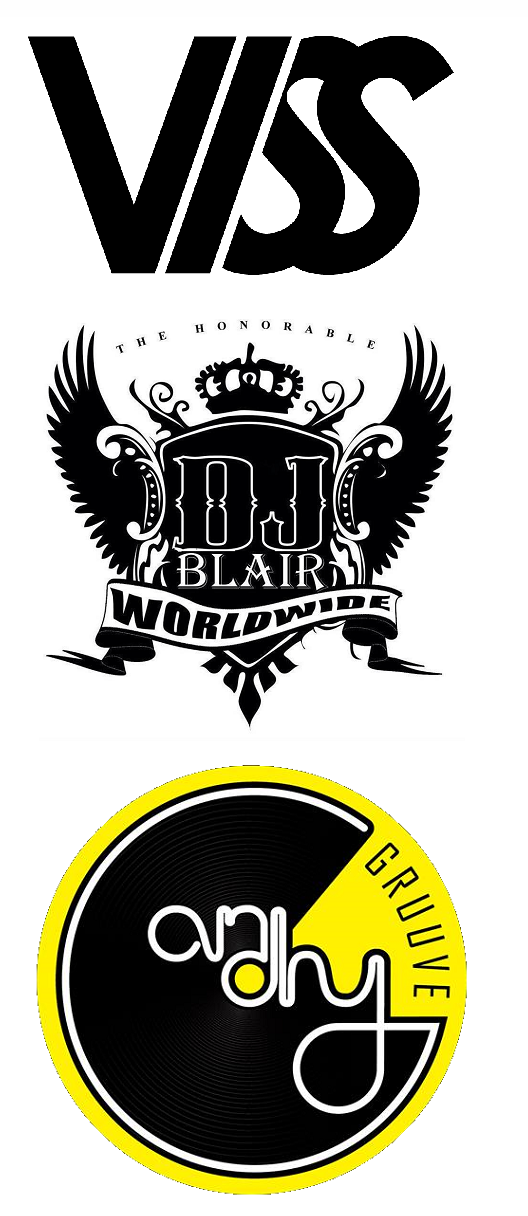 ---
SPECIAL GUEST
We have a special guest appearance and performance by "FATLIND" coming all the way from Montreal Canada.
Check out some of his songs:

Fatlind - Lindi Boy
Fatlind ft. Veli - Zemeres Time
Fatlind - 24K
---
Food Caterers:


Old Mill Cafe & Deli will be serving meals to all guests on the lower level of the boat, paid by NV Entertainment. You must provide the server your Meal Ticket, which will be issued to you upon entering the boat. Those who do not want to eat can give their meal ticket away.

Meals will include a 5 Piece-Chevap with Burek (Cheese & Spinach)!
---
After Party: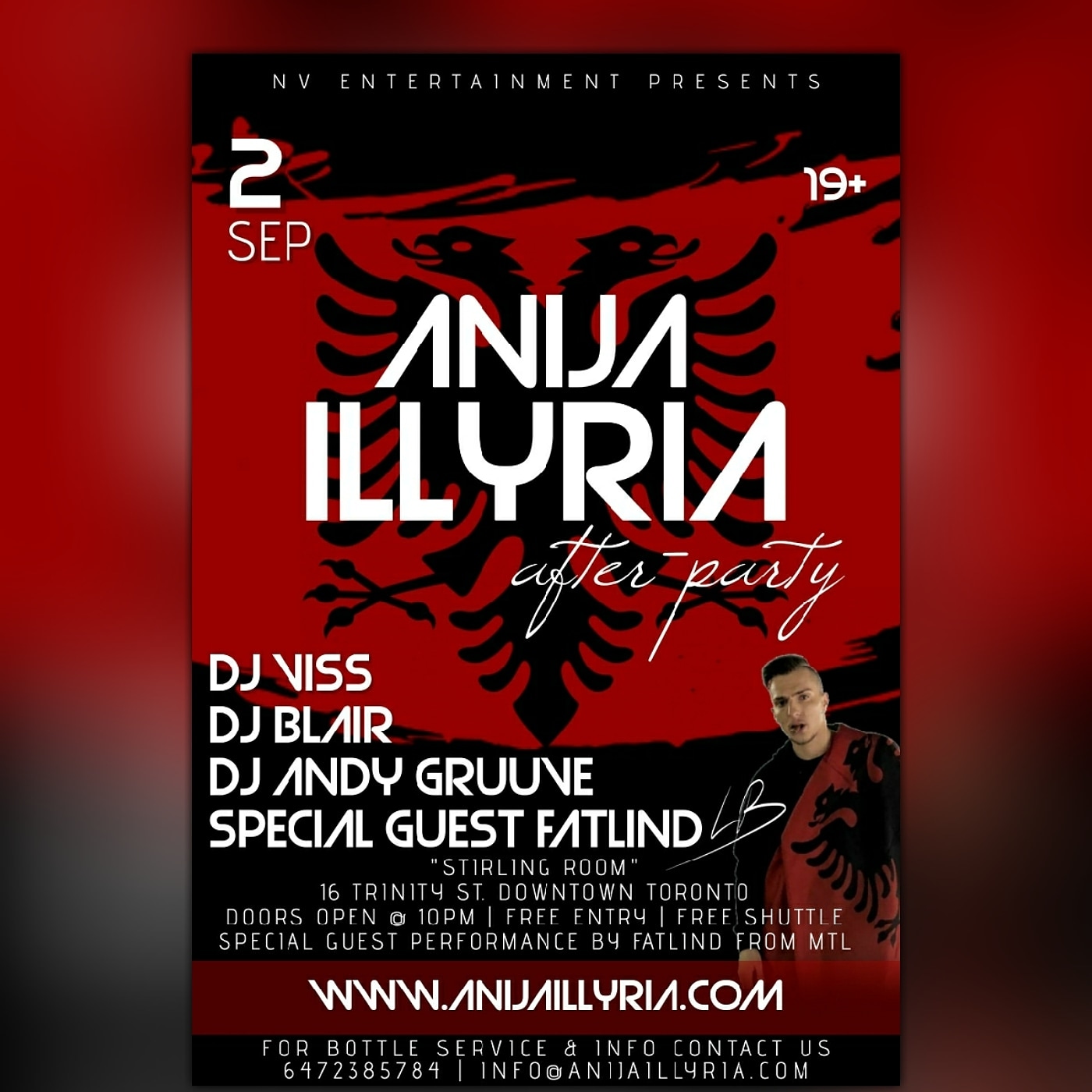 Join us at the Anija Illyria After Party inside the Stirling Room in the Distillery District, 16 Trinity St Toronto. About 500-750meters away from the Boat Party. There is a FREE Shuttle Bus from the Boat to the After Party for your convenience and FREE entrance to everyone! Doors open at 10. We have a special guest from Montreal "FATLIND" who will be performing.
**Reserve your VIP Booth for the after party by contacting us!**
---
Videography/Photography:
Pasqyra Shqiptare will be on-site for providing Videography Services.
We will have a photographer on-site taking pictures which you can later find on our social media accounts.
Check out the videos and pictures from 2016 and 2017 on Facebook: www.facebook.com/nvgta
Videography was done by Ilir Lena, from Pasqyra Shqiptare www.pasqyra.net & Fjordi Spahiu
Other Videos:

2016 Promo Video
---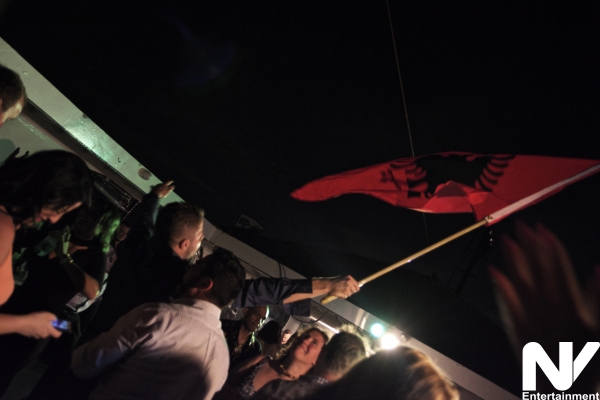 ---
Frequently Asked Questions:
What does my ticket include?
All tickets include entrance to the event, wristband for entrance to after-party, food provided on the Boat and a FREE Shuttle Bus from the Boat Party to the After Party. Bus will pick up guests at 2:30AM and 3AM and return them to the Boat Party parking lot. Tickets do not include any Alcoholic / Non-Alcoholic Drinks.
Are there ID or minimum age requirements to enter the event?
Anija Illyria is a 19+ event. You will be asked to provide a Photo ID to security before entering the boat and the after-party.
What are my transportation/parking options for getting to and from the event?
- There is Paid parking on-site.
- You can use LYFT. If you are a first time user, use promo code "KOSOVAR51577" .
- If you are taking public transporation, From UNION STATION - Take Bus #72 until it drops you off at Parliament Street. Walk south to your destination. See image on the bottom of this page for a map or the location & parking.

If it rains is the event cancelled?

No. If it rains, the boat has a rooftop that can close, there is also a 2nd floor that is indoor with seating.

What is not allowed on the boat?
Alcohol, Drugs, Food & Drinks are not permitted on the boat.
Cigarettes are an exception.

Do I have to bring my printed ticket to the event?
You must provide proof of purchase, it can be a PRINTED ONLINE TICKET, ELECTRONIC ONLINE TICKET (on your phone) or a HARD COPY TICKET
Is there any food sold at the venue?
There will be food provided for FREE to all guests on the 1st floor.
Is bottle service available and how much?
Yes there is bottle service available at the bar, let the bartender know that you require bottle service. You will be given a menu with options, once you select and pay for your service, you will be escorted to a table of your choice unless reserved. You can reserve your table by contacting us by phone or email.
See the following for Bar Prices:
Cash Bar:

$7-$9 for mixed drinks and beers.
Bottle Service:
Prices vary from the type of bottle you buy. There is a bottle service menu at the bar.
Are there washrooms?
Yes. Female & Males washrooms are located on the 1st floor of the boat.

The event finishes at 11PM, is it possible to return earlier?

No, the boat departs at 7PM and returns at 11PM exclusively.
The boat will only return to shore early in cases of emergency.

Where does the boat cruise?

The boat will leave the port and travel on Lake Ontario by the shores and will go around the Toronto Islands.
Can I buy tickets at the door if I don't have a ticket?
Yes you can pay at the door if you have not purchased a ticket. Ticket prices will be increased at the door and are not guaranteed for sale due to capacity of the boat. We recommend that you purchase your tickets online at the earliest possible. You can pay at the door with CASH or CREDIT CARD while quantities last. It is highly recommended to buy your tickets online to avoid dissapointment. There will be NO RESERVATIONS for tickets.

Directions & Parking
Address: 333 Lakeshore Blvd E. Downtown Toronto
Paid-Parking Available On-Site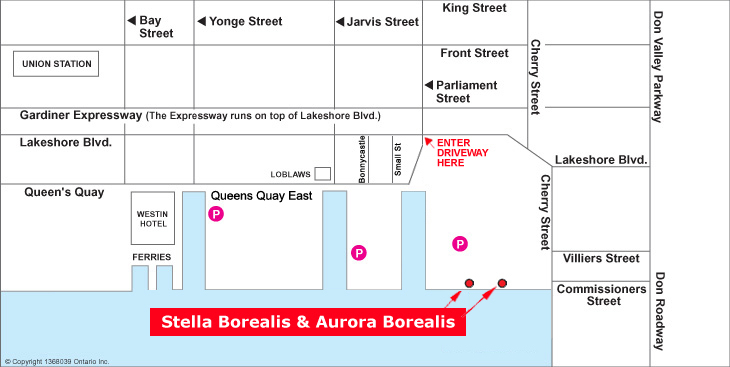 ---
We welcome anyone who wants to be part of this event.
Sponsors, Business Owners, Talent which include DJ's, Singers, Celebrities, Musicians, etc.
Contact Us:
info@anijaillyria.comi
nfo@n-v-e.com
(647)238-5784
Follow & Like us:
www.facebook.com/NVGTA
www.instagram.com/NVGTA
www.twitter.com/NVGTA

@NVGTA #NVGTA
#NVEntertainment


**All information above is subject to change without notice*