Description
Animal Care Zone is happy to present the first ever Christmas Karaoke event! Join us to celebrate the holiday season and make a direct impact in the life of a stray animal. With every person that attends this event, a stray injured animal will recieve a Care Package in your name. We are aiming for 50 people at this event, so let's HEAL 50 TOGETHER.
Included in the event tickets:

3 course vegan dinner
Drinks (sponsored by Amsterdam Brewery)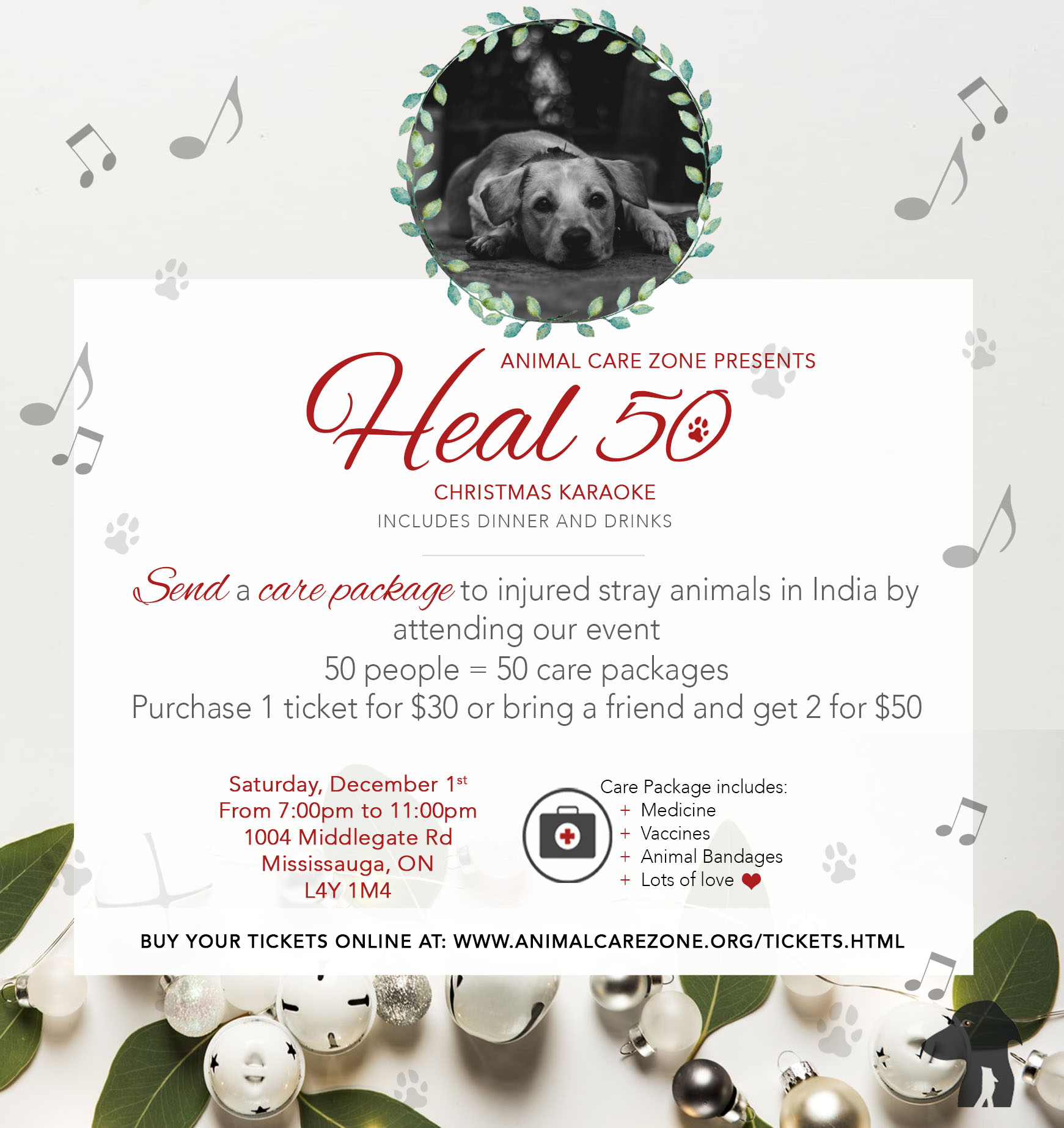 Extra:
Our Christmas Raffle has a Google Home Mini, Cineplex tickets, $50 Bestbuy giftcard, a Tim-Hortons Basket and local goodies. The value is over $200. Tickets are $5 for 1, or $10 for 4. If you would like to buy raffle tickets please add the cost to the event ticket and choose the appropriate tier when purchasing.
All proceeds from this event go directly into creating Care Packages for injured stray animals in our first Care Zone in rural India (to be established this December).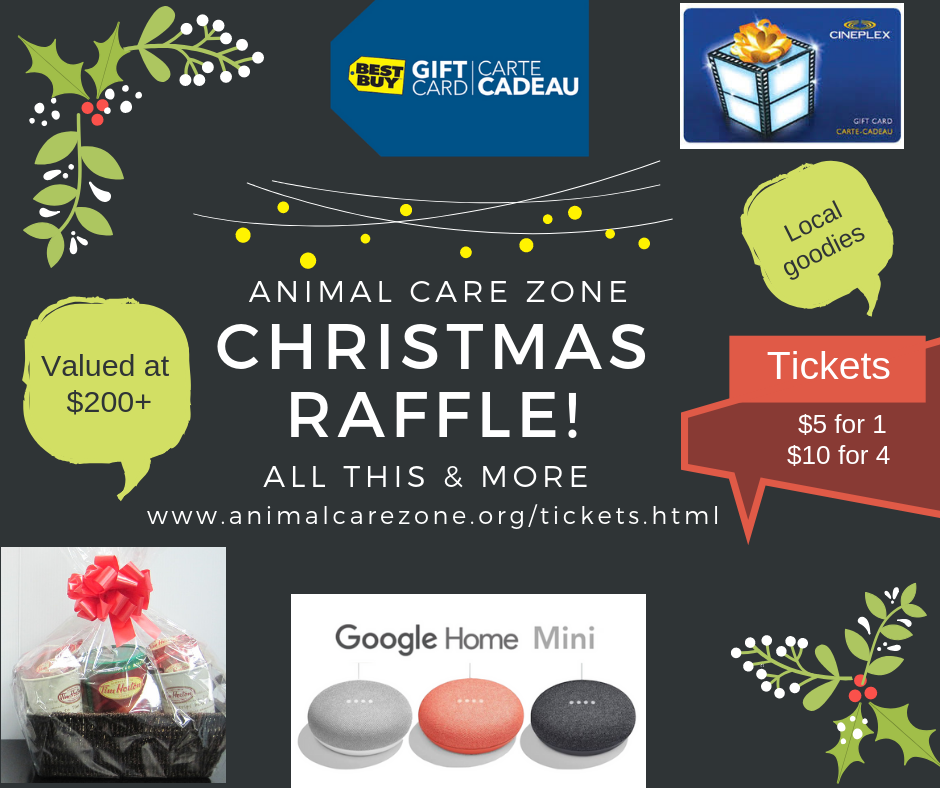 Not able to make it but still want to help out? Check out how you can donate here.
Follow us on Instagram: @animalcarezone and our Facebook page is here.