Animation Industry Night - Limited tickets will be available tonight for $2...
Description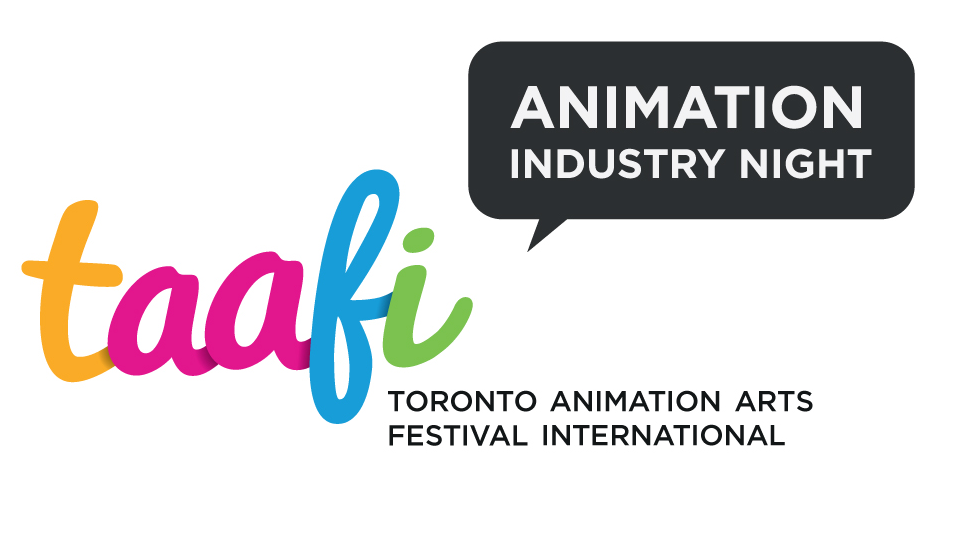 Join us to raise a glass and celebrate what we do!
Animation Industry Night, Thursday Nov 10 2011
a swank bar social connecting the veterans, alumni, executives, greensticks, actors and Indie artists
of Toronto's animation arts scene. All funds raised will be going to support the inaugural
Toronto Animation Arts Festival International (coming to the TIFF Bell Lightbox, June 22-23, 2012).
Come and learn what TAAFI has planned.
Remember: Buying tickets here enters you into an exclusive prize draw!
------------------------------------------------------------------
UPDATE:
*$3.50 for any drink from 7PM-8PM ($1 off their regular rate after 8PM).
courtesy of Vogue Supper Club
---------------------------------------------------------------------
What: Animation Industry Night
Where:Vogue Supper Club, 42 Mowat Avenue, Toronto
When:Thursday November 10th 2011, 7pm -2am
Why: To Celebrate what we do and ring in TAAFI's arrival!
Dress: Animator Chic!

Special Guests Presenters
Master of Ceremonies - Humble Howard Glassman one of Canada's best known radio personalities, and currently co-host of the new humbleandfred.com
Opening Address - Clive Smith - Co-founder of Nelvana

For Your Entertainment...
The Flipbook Photo Booth- Bring a prop, an idea, and a friend and take home the most coveted flipbook of the night.
ToronTRON twin sticks arcade cabinet in collaboration with the Hand Eye Society
WARNING: "may cause intense excitement and spontaneous geekgasms."
The "Fresh Cocktail" enjoy the featured drink brought to you by FreshTV
Food - Light NomNoms to be served throughout the evening
DJ to be announced.

All of this plus exciting prize draws including a copy of TOONBOOM Storyboard Pro!
See you November 10th!!
#AnimNightTO
#TAAFI
A Massive Thanks to TAAFI's first supporters
Gold Sponsors:
Fresh TV || ACME
Academic Sponsors:
Sheridan Alumni || Senece College
Venue Partner:
Vogue SupperClub
Design Partners:
Iris Wu Designs Branding/Design || Nick Boos Web Development || Motion Beaver Video Artist || Lotus Wight Composer
Recruiting Partner:
Boost Agents
PR Partner:
Cara McCutcheon PR
Event Partners:
Moorshead & Associates || Eggplant Collective || Hand Eye Society || CASO
To be in on TAAFI plans visit
www.taafi.com and sign up for our newletter.
For Festival Inquiries contact us anytime: info@taafi.com
and follow us @TheTAAFI
Organizer of Animation Industry Night - Limited tickets will be available tonight for $20 @ the door, so come early!
Founded in 2012, the Toronto Animation Arts Festival International (TAAFI) is a not-for-profit arts organization whose mission is to make Toronto the premiere international destination for animated arts and entertainment. TAAFI hosts a film festival and a variety of recurring industry and public events throughout the year to create unique opportunities that connect animation artists and enthusiasts, and transform the way people create and view animation of all forms. Past TAAFI guests have included Domee Shi (Disney•Pixar's Bao), Dean DeBlois(DreamWorks Animation's How to Train Your Dragon), Elizabeth Ito (Cartoon Network's Adventure Time), Eric Goldberg (Disney's Aladdin), Natasha Allegri (Frederator's Bee and PuppyCat) and Josh Cooley (Disney•Pixar's Inside Out).