Description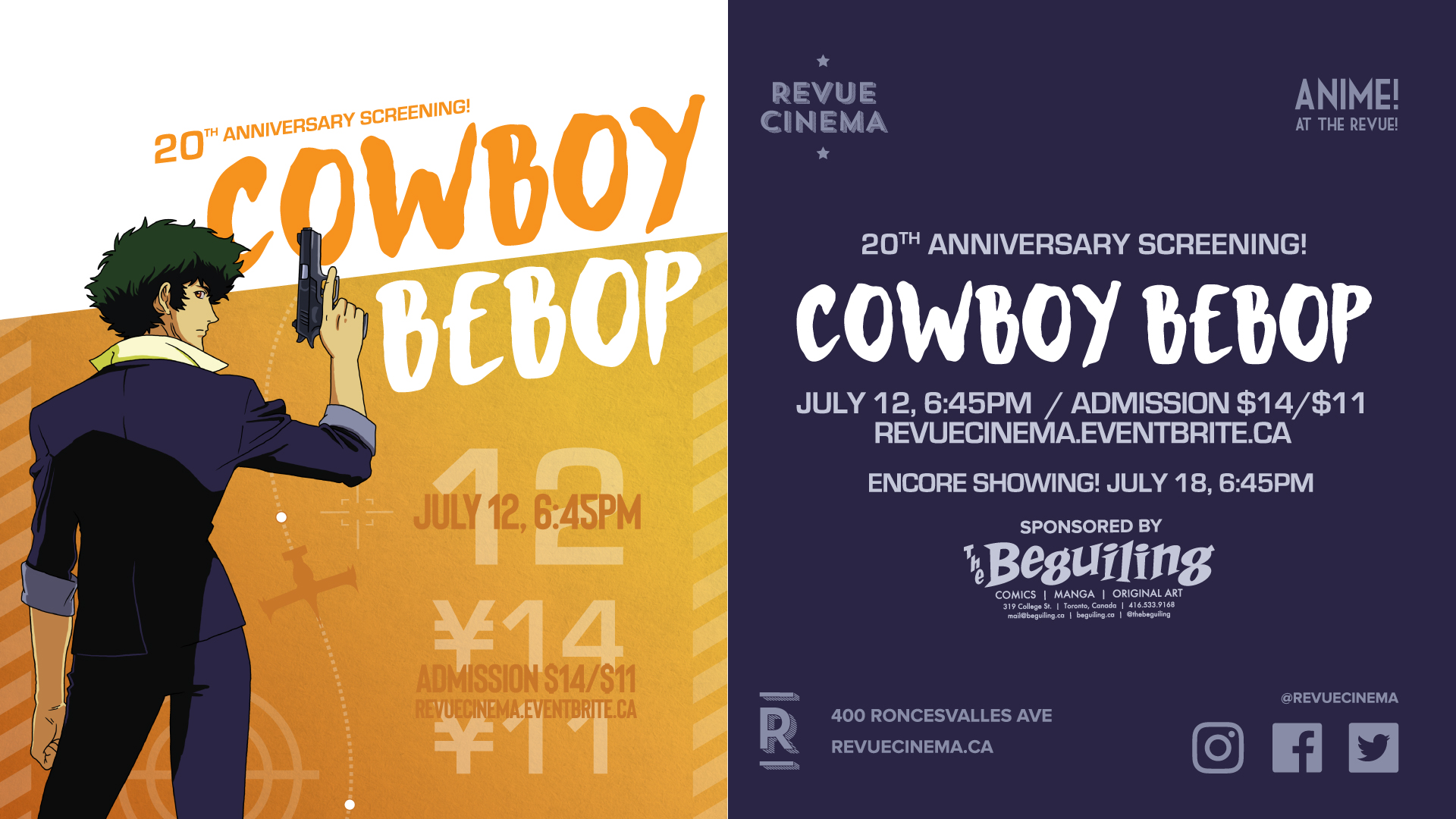 Thursday, July 12, 6:45PM - Wednesday, July 18, 6:45PM
ANIME! AT THE REVUE!
Sponsored by The Beguiling Books & Art!

COWBOY BEBOP: THE MOVIE

Directed by Shinichirô Watanabe, Tensai Okamura
Japan 2001 115min. 14A
Celebrating the 20th Anniversary of the acclaimed series! A terrorist explosion releases a deadly virus on the masses, and it's up the bounty-hunting Bebop crew to catch the cold-blooded culprit. "Honors the affectless beauty of the original anime art and maintains the outlaw boppiness of the series concept," wrote Entertainment Weekly upon its release.
Presented in Japanese with English subtitles.
Arrive early as the screenings tend to sell out. Prizes will be raffled courtesy The Beguiling!