About this Event
2020 is the 250th anniversary of the loss of the vessel Annabella on the rugged north shore of Prince Edward Island. It is also the 250th anniversary of the arrival of 60 families onboard that historic ship, whose descendants spread throughout the Island and beyond. Labour Day Weekend 2020 will be an opportunity to remember and reconnect with the descendants and the stories of those 60 families. Join us for 3 days of activities centred around Cabot Beach Provincial Park.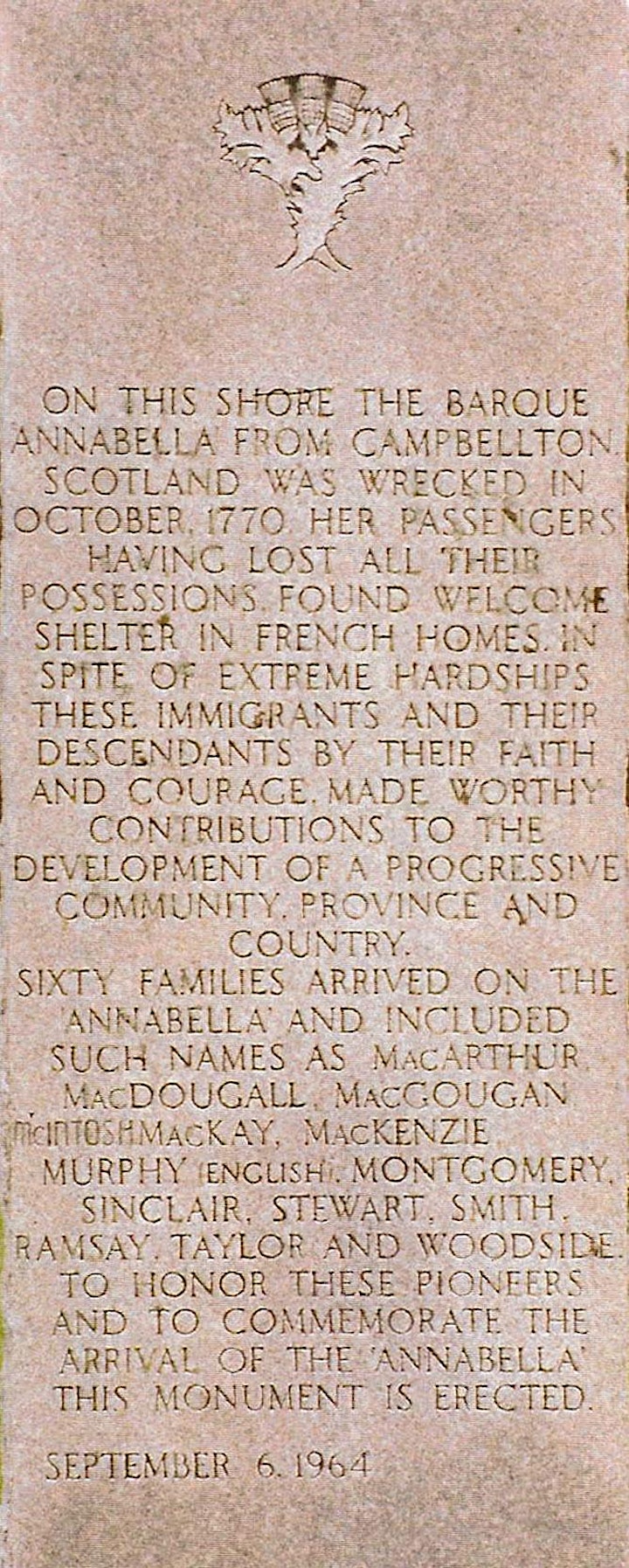 In October, 1770, the barque Annabella was wrecked off Princetown with some sixty families and about two hundred people. A cairn to the Annabella stands in Cabot Park at Malpeque (formerly Princetown) the inscription on which is as follows:
"On this shore the barque Annabella from Campbellton, Scotland was wrecked in October 1770. Her passengers, having lost all their possessions found welcome shelters in French homes. In spite of extreme hardship, these emigrants and their descendants by their faith and courage made worthy contributions to the development of a progressive community, province and country.
Sixty families arrived on the Annabella and included such names as: Allanby, Carr, English, Inglis, MacKendrick, MacNeill, MacMillan, MacIntosh, MacArthur, MacDougall, MacGougan, MacKay, MacKenzie, Murphy, Montgomery, Sinclair, Stewart, Smith, Ramsay, Taylor and Woodside.
"To honour these pioneers and commemorate the arrival of the Annabella this monument is erected. September 6, 1964"