The annual Opus concert series continues, showcasing current recipients and raising much-needed funds for scholarships in the 2022 season
About this event
ABMF Virtual Opus 41 Concert
The Anne Burrows Music Foundation (ABMF), a charitable organization, was founded by the late Dr. Anne Burrows along with a group of like-minded friends in 1980, to assist a gifted young pianist, Angela Cheng, to study at the Julliard School of Music in New York. Angela is now a world-renowned concert pianist, a chamber music artist and an educator in popular demand across the globe.
To date, ABMF has provided $1.3 million to over 100 musicians, many of who have gone on to become world-renowned performers, conductors, composers, and educators. Each December, ABMF typically produces an annual "Opus" concert to celebrate its anniversary by featuring musical performances by current scholarship recipients who are back in Edmonton for the holiday season.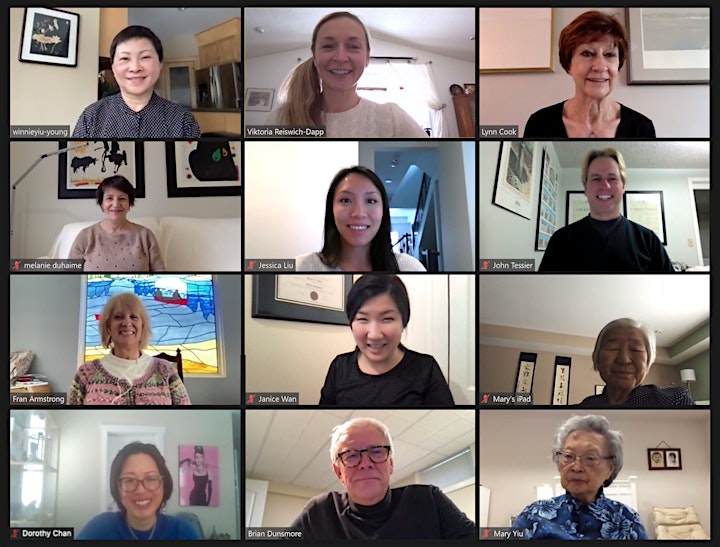 This fully volunteer operated non-profit marked 40 years of giving and supporting upcoming musicians in 2020. Although the ABMF's 40th Anniversary Ruby Celebration and biannual casino fundraiser were put on hold last year due to the COVID-19 pandemic, the ABMF continued to award music scholarships. Crucial support for these scholarships arrived by the resounding success of our first ever virtual Opus concert in 2020. This concert raised some much-needed funds to support this year's scholarship recipients.
Given the ongoing pandemic, the ABMF will be hosting its second virtual Opus 41 concert, which will showcase current scholarship recipients, with a special appearance by our very first scholarship recipient - pianist Angela Cheng!
The concert is free, but please consider to donate to our scholarship fund. All donations can be made online via burrowsfoundation.org (under DONATE, tax receipts for donations exceeding $20 will be provided by the ABMF).
Program includes:
Angela Cheng, piano
Gabrielle Couillard-Després, violin
Jacob Kryger, percussion
Aemilia Moser, voice
Paolo Rosselli, french horn
Jessica Yuma, piano
Julia T. Zalkovic, violin
Eric Meier, classical guitar
This event will be hosted by three volunteer ABMF Board Directors: internationally renowned pianist and Vanier Canada Graduate Scholarship recipient, Viktoria Reiswich-Dapp; Juno Award-winning tenor, John Tessier; and former Program Director and Executive Producer of the CKUA Radio Network, Brian Dunsmore.
All donations can be made online via burrowsfoundation.org (under DONATE).
Organizer of Anne Burrows Music Foundation - Virtual Opus 41 Concert