Description
African Canadian Golfers Club (ACGC)
www.africancanadiangolfers.com
Proudly presents the 5th Annual ACGC Golf Tournament in support of the Calgary Community Kitchen
We invite you to participate as a sponsor at this Tournament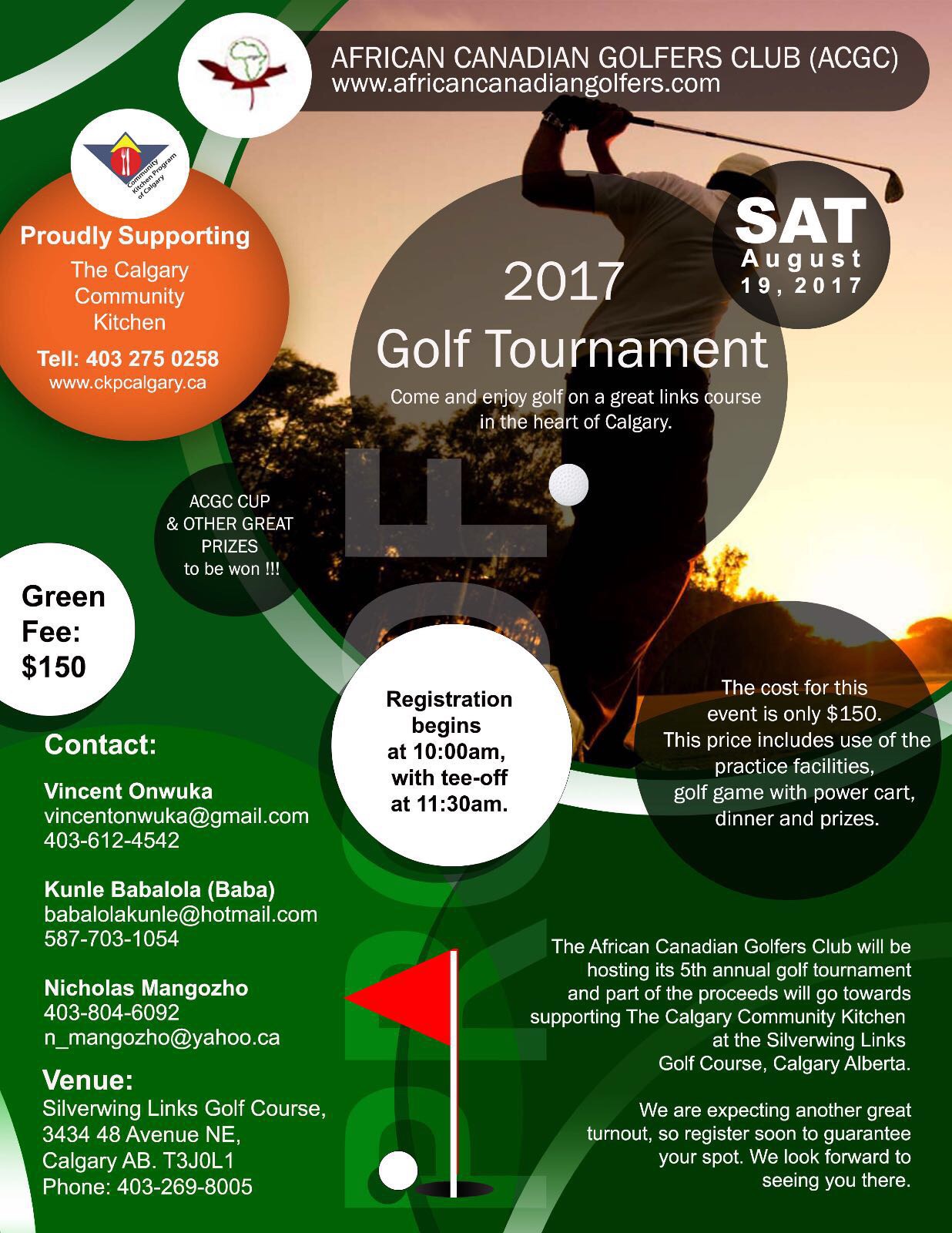 The Community Kitchen operates a program of a self-empowering model which addresses the needs of marginalized Calgarians. They continually evolve to meet the changing needs of Calgary, in response to the deepening awareness and understanding of the complex issues of poverty and hunger.They teach participants how to prepare nutritious meals, budget their finances – making their income stretch by preparing cost effective, healthy meals, as well as providing a means to access nutritious food.
The programs helps adults, children and families eat healthier at a lower cost, learn how to cut the grocery bills and most importantly how to keep these healthy habits throughout their lifetime. They are not just giving a 'hand-out', but a 'hand-up' instead. Information obtained from these programs will especially help influence the future generations and in turn lower the hunger population in this city.
There are so many charities to pick from, but we could not be prouder to tee off for the Community Kitchen. We sincerely hope you will be willing to open up your cheque book for this worthy cause, and even send a couple of golfers from your company as well!!!
Golf Tournament
Saturday, August 19th, 2017 9:00am – 6:00pm
Silverwing Golf Course, 3434 48th Avenue NE Calgary. www.silverwinggolf.com
Tournament Schedule
10:30am in– sign
11:00am – Group photograph
11:30am – Tee off
5:00pm – Reception and Prizes