Annual Alberta Provincial Budget 2017 Post-Mortem

Thursday, 23 March 2017 at 4:30 PM (MDT)
Event Details
On March 16th, Treasury Board President and Finance Minister Joe Ceci will table his third budget. While some optimism is in the air compared to last year when oil prices were plumbing multi-decade lows, the Third Quarter Fiscal Update shows a large deficit of nearly $11 billion.
Please join budget experts on March 23
rd
for insights on the provincial government's dilemma and policy options. Moderator Bob Ascah will again provide introductory comments followed by panelists from labour and business groups and respected media and former government officials.
This event will take place in the
H.M.  Tory Building Room B-87
from
4:30 to 6:00 p.m.
 After speaker presentations, the floor will be open to questions. Below are short biographies of our speakers.
Moderator:  Bob Ascah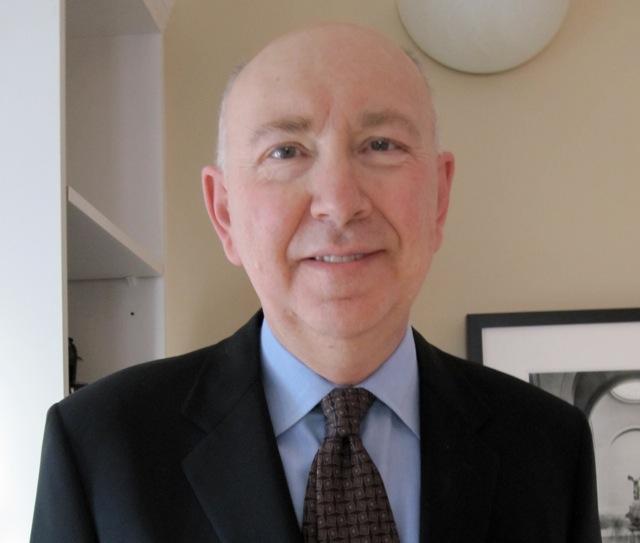 Bob Ascah is a Fellow at the Institute for Public Economics and former Director (2009-2013). He curates Albertarecessionwatch.com a website which follows the recession unfolding in Alberta. He graduated from Carleton University in 1979 with an M.A. in Public Administration and completed his doctorate in political science at the University of Alberta in 1984. He worked with the Alberta government in various capacities from 1984 to 1996 and thereafter joined Alberta Treasury Branches, retiring in 2009. He has written extensively on Alberta public finance and currently is studying board appointments, board governance and executive compensation at Alberta public sector agencies.
Speakers:
Gil McGowan- President of the Alberta Federation of Labour and Co-Chair Premier's Council on Economic Diversification
Gil McGowan is a longtime political and labour movement activist with a committed track record of standing up for working people. He was elected President of the Alberta Federation of Labour in 2005, following 10 years working as Communications Director for the AFL. His work at the AFL has garnered him numerous national communications awards, including for his work on union newspapers, radio ad campaigns, research booklets and public relations campaigns.  McGowan is the former Editor and Assistant Editor of the AFL's award-winning newspaper, Labour News. Before joining the AFL, McGowan was a journalist for Canadian Press and the Edmonton Journal. He has a B.A. in History from the University of Alberta and a Master in Journalism from Carleton University in Ottawa.
Grant Robertson - Former Deputy Secretary to Cabinet and Deputy Minister, Treasury Board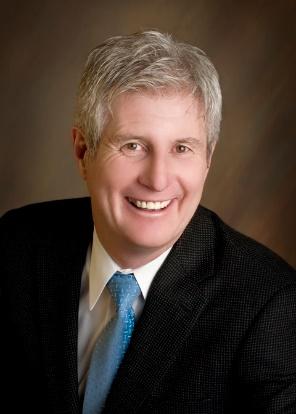 Grant Robertson's career has been spent largely in the Alberta public sector with a focus on fiscal policy.  He has been involved in all aspects of budget preparation. His last position was Deputy Minister of Alberta Treasury Board (October 2011).  Prior to that Grant served as Deputy Secretary to Cabinet.  Grant is on the International Monetary Fund's panel of fiscal experts and has worked abroad for the IMF in Central Asia, Eastern Europe, Arabian Gulf states and most recently in East Asia (2015).  He holds a Master's Degree in Economics from the University of Alberta.
Amber Ruddy- Director, Canadian Federation of Independent Business
Amber Ruddy is Director of Provincial Affairs with CFIB. She advocates on behalf of CFIB members in Alberta and conducts research into government finance, labour policy, regulatory burden, and municipal affairs.  Amber's experience includes working as an intern for a federal cabinet minister, as a legislative assistant for an Ontario Member of Provincial Parliament, and as the national government relations advisor for the Juvenile Diabetes Research Foundation. She also served as a Junior Team Canada delegate on an economic trade mission to China and Hong Kong in 2006.  Amber holds a Bachelor of Arts degree from the University of Western Ontario.
Graham Thomson- Provincial Affairs columnist, Edmonton Journal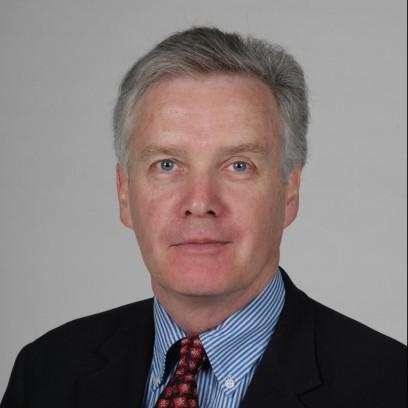 Graham Thomson writes on political issues for the Edmonton Journal. A graduate of the University of Waterloo's English co-op program, Graham has worked in radio, television and print as a reporter, producer and political writer. Since starting work with the Edmonton Journal in 1995, he has reported on assignments in various parts of the world including Russia and Mexico and has been embedded with Canadian troops for two tours in Afghanistan. Graham has won a National Newspaper Award, a national B'nai Brith award for human rights reporting and was a Canadian Journalism Foundation fellow at the University of Toronto in the 2008-2009 school year. Graham was nominated last year for a National Newspaper Award for his political columns - he received a citation of merit. He also received a citation of merit from the Canadian Meterorological Society for his columns on climate change.
Elizabeth Smythe- Professor of Political Science, Concordia University of Edmonton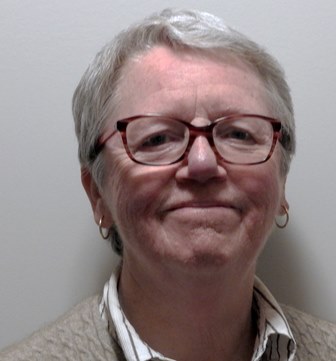 Elizabeth Smythe is a professor of political science and coordinator of the political economy program at Concordia University of Edmonton. She teaches comparative and international politics. Research interests include international trade and investment agreements, food standards and social movements.
Presented by the Institute for Public Economics and the Department of Economics, University of Alberta
When & Where

HM Tory Building, Room B-87

University of Alberta
Edmonton, Alberta T6G 2H4
Canada

Thursday, 23 March 2017 at 4:30 PM (MDT)
Add to my calendar
Organizer
Institute for Public Economics
Our Mission
Through our research and teaching, to create and disseminate knowledge of the public sector and its influence on the economy and society.
Our Values
Our research interests span local, regional, national and international public economics issues. We support research in all areas of public economics including theory, applied and policy research. Our research is critical, nonpartisan, openly disseminated and independent of outside influences.
The Institute conducts the following activities: 
Academic research in economic theory and policy

Dissemination of research findings and policy discussions

Electricity research

Policy events

Workshops

Eric J. Hanson Lecture Series

 
We invite you to participate in the different activities offered by the Institute for Public Economics. Please visit our website for additional information, or e-mail us at 

ipe@ualberta.ca

.
Annual Alberta Provincial Budget 2017 Post-Mortem