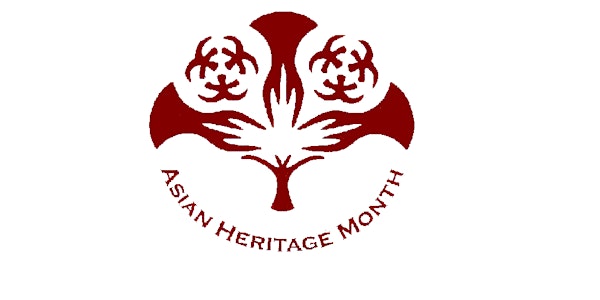 Annual Asian Heritage Month Concert | "Resilience In Our Time"
Location
Innis Town Hall
2 Sussex Avenue
Toronto, ON M5S 1J5
Canada
Annual Asian Heritage Month Concert with music from four Asian countries: Philippines, Korea, India and China.
About this event
ANNUAL ASIAN HERITAGE MONTH CONCERT | "RESILIENCE IN OUR TIME"
In-Person | Innis Town Hall, University of Toronto, 2 Sussex Ave, Toronto
FREE ADMISSION: Please register here at Eventbrite
Opening Remarks: Mr. Justin Poy, Honorary Patron, Asian Heritage Month-CFACI
Artistic Directors: Professor Chan Ka Nin, Alice Ping Yee Ho
AS PER UNIVERSITY OF TORONTO MASK GUIDELINES, ALL PARTICIPANTS MUST WEAR A FACE MASK.
"Masks will continue to be required in indoor spaces where physical distancing cannot be maintained. The University continues to recommend the use of medical-grade masks where possible."
Message from the Artistic Directors Professor Chan Ka Nin and Alice Ping Yee Ho:
"The Annual Asian Heritage Month Concert will be on "Resilience in our time". Welcome back to a live concert of Asian Heritage Month after an intermission for two years due to the pandemic. Citizens of the world had shown resilience to these trying times, and just as we are about to recover, we learn of resilience of the Ukrainian people to the war. Music from four Asian countries: Philippines, India and China, are featured together with Music from Ukraine as a gesture of community compassion and support."
Program:
Masters of Ceremony: Vania Chan and Derek Kwan
I. Musiscus Bortnianskii (Ukrainian Choir)
1. O Great God (Hymn from Ukraine)
Music: Mykola Lysenko; arr. by Oleksandr Koshyts
2. Grant Me My Freedom
Music: Chan Ka Nin; Text: Mark Brownell
Gisele Kulak, soprano; Doug MacNaughton, baritone; Nelson Lohnes, bass
Myron Maksymiw, conductor ; Alice Ho, piano
II. Haneum (Korean Music ensemble)
1. Forest (숲) by 황병기 by Byungki Hwang
2. First Step by Roa Lee
Roa Lee, gayageum; Jay Yoo, guitar
III. Colors of Spring, or 'Holi' (Music from India)
Shirshendu Mukherjee, tenor; Ravi Naimpally, tabla; Vibhas Vatve, harmonium
IV. Duet
1. Arirang (Korean Folk Song)
2. Dahil Sayo (Filipino song) by Miguel Velarde Jr.
Vania Chan, soprano; Derek Kwan, tenor; Alice Ho, piano
V. Chinese Music by Spire (Chinese music ensemble)
1. Golden Snake Dance Folk Song from Jiangsu
2. Yiruma Meets Chopin. Arr. Victor Tat
3. Red Tango. Arr. Wendy Zhou
Wendy Zhou, Pipa; Bobby Ho, Chinese Drums; Perry Ho, Violin; Ken Yang, Keyboard/Piano
Co-Organizers: Asian Heritage Month—Canadian Foundation for Asian Culture (Central Ontario) Inc.; Toronto Public Library; York Centre for Asian Research, York University; Asian Institute at the Munk School of Global Affairs and Public Policy, University of Toronto; York University; Richard Charles Lee Canada Hong Kong Library, University of Toronto; Chinese Canadian Photography Society of Toronto; WE Artists' Group; Social Services Network; Cambridge Food and Wine Society
Asian Heritage Month Festival is partially funded by the Government of Canada through the Department of Canadian Heritage and the Social Sciences and Humanities Research Council. Asian Canadian Artists in Digital Age is funded by Canada Council for the Arts Digital Strategy Fund