Description

Family Service Canada
Annual Community of Learning
The Value of Networks
October 1-3, 2018

Community of Learners is a group of people who share values and beliefs, and who actively engage in learning from one another. Learning communities are connected, cooperative, and supportive. Peers are interdependent in that they have joint responsibility for learning and share resources and points of view while sustaining a mutually respectful and cohesive environment.
We hope you can join us for this year's Community of Learning to explore the value of networks.
---
Agenda
Date/Time, Event Description, Location
October 1, 2018
5:30 pm - 7:00 pm, Wine & Cheese Reception, Matrix Hotel, www.matrixedmonton.com
October 2, 2018
8:30 am - 9:00 am: Breakfast at The Family Centre
9:00 am - 10:00 am: Update from the Board, Chuck MacLean, FSC Board Chair
10:00 am - 4:00 pm: The Power of Networks, Lisa Watson, Openly, changeopenly.com
(Lunch at The Family Centre)
Learning Objectives:
Understanding of networks as a foundation for working in complexity and creating impact

Knowledge of principles, skills and tools to effectively lead in networks

Use of network mapping as a tool to visualize, analyze and work strategically with networks

Application of learning and insights to strengthen and leverage the full potential of the Family
Service Canada network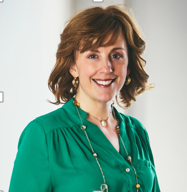 Lisa Watson is the Co-Founder and CEO of Openly, a leading-edge strategy and research company committed to social good. She is also the Founder and CEO of Strategies for Social Impact, a social change organization that specializes in collaborating with change makers to help them make deep and lasting changes in the world.
Lisa is a highly skilled strategist with 20 years of experience designing, implementing and evaluating high impact initiatives in the nonprofit and philanthropic sectors. As a consultant, coach and mentor, her core areas of contribution include social impact strategy, collaboration, strategic learning, organizational development and leadership. For 15 years, Lisa held senior positions leading strategic policy, planning and partnerships in the Ontario provincial government and United Way Toronto & York Region.
Lisa is a graduate of the University of Waterloo-McConnell Foundation Graduate Diploma in Social Innovation and holds degrees from Dalhousie University in Psychology and Social Work. She is a faculty member at the Banff Centre for Arts and Creativity, and a former faculty member at the Schulich Executive Education Centre and the Canadian Organizational Development Institute. She has received extensive training in complexity science, systems analysis, polarity and integrative thinking, design thinking and leadership. Lisa is known for bringing a human-centred perspective to all areas of social change, illuminating strengths, listening deeply and bringing strategies to life.
4:30 pm - 5:00 pm: Nature Walk in Edmonton's River Valley
5:00 pm - 6:30 pm: Art Gallery of Alberta
"State-of the-art features" www.youraga.ca
6:30 pm: Dinner at the Zinc Restaurant, 5-star restaurant
"Canada's Best New Restaurants of 2010" www.zincrestaurant.ca
October 3, 2018
8:30 am - 9:00 am: Breakfast at The Family Centre
9:30 am - 10:00 am: AGM
10:00 am - 12:00 pm: Executive Communication/Influence and Strategy, Lauren Sergey
Up Front Communication, laurensergy.com
Learning Objectives:
Learn how to accurately analyze an audience's needs and expectations

Identify the items that are of greatest interest or urgency to your audience so you can tailor
your communication to that

Understand how to position your arguments or points so they can be received with a greater degree of acceptance possible

Determine the role you are occupying and how others perceive you so that you can relate to them in a more effective and persuasive way

Discover your unique communication strengths and learn how to maximize them when creating and delivering your presentation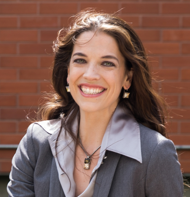 Lauren Sergy is a professional speaker, author, coach, and trainer on public speaking and communication. Known for her highly practical and inter-disciplinary approach, Lauren tackles tough speaking and communication issues with refreshing humour and candor. A member of the Canadian Association of Professional Speakers, she has worked with a variety of clients, organizations, and audiences in both the public and private sectors in Canada and the US. Her clients include the Rural Municipalities of Alberta, Northern Trust Corporation, Alberta Blue Cross, the University of Alberta, Spark! Women's Leadership Conference, Timewise Event Management, Meetings Professionals International, and many more. 
Lauren holds a Master's degree in Library and Information Studies, a Bachelor of Arts degree in English and Classics, and a Certificate in Management Development, all from the University of Alberta. Her first book, The Handy Communication Answer Book, was  named one of the Best Reference books of 2017 by Library Journal.  

12:00 pm - 1:00 pm: Lunch at The Family Centre
1:00 pm - 2:30 pm: Trauma-Informed Agency Showcase
Discussion led by Nancy MacDonald, ED Family Service of Eastern Nova Scotia
2:30 pm - 4:00 pm: Indigenous Practice Agency Showcase
Discussion led by Trish St. Onge, ED CFS Saskatoon
---
Registration Fees
FSC Members:
$550.00 Early Bird registration by August 17th, 2018

$600.00 Regular Price
Non-Members:
$650.00 Early Bird registration by August 17th, 2018

$700.00 Regular Price
*Registration fee includes costs for all activities on the agenda.
*Registration closes on September 17th, 2018.
---
Rooms are available at the Matrix Hotel for $165.00 per night; reservations must be made by September 7, 2018 (MTD) to qualify for the group rate. Let them know you are part of Family Service Canada when you register over the phone or click on the following link: The Family Centre - Family Service Canada to take you directly to the booking site.
---
For further information or if you have any questions, please contact laura.chen@the-family-centre.com.